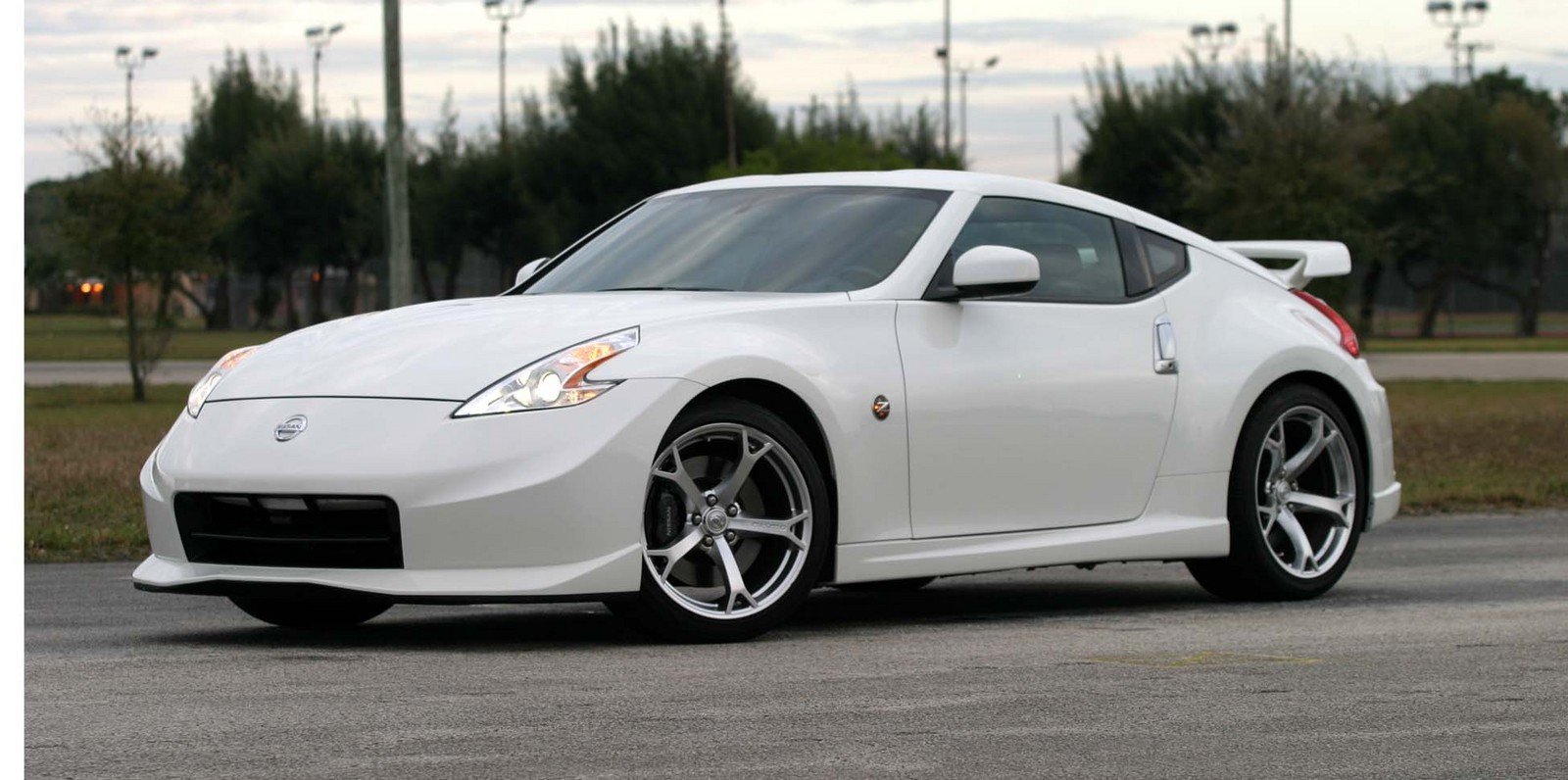 I have to say that I love this car since I was a small kid because I was a really big fan of Need For Speed Underground II and this car was in the game and as I said in another elder post, this car was one of my favorites and I still like it so much.
Also, this 2010 Nissan 370Z Nismo Edition comes with a very big monster to say like this under its hood namely an engine that is able to develop up to 350 horsepower and also a maximum torque of 276 lbs making this car able to reach 155 miles per hour.
You should also know that this 2010 Nissan 370Z Nismo Edition weights 3300 lbs. As I said, this car is very cool but the fact that this is a tuning kit for it, well, I think you already guessed that this makes it much cooler than before.
Share this post with your friends!
Related Auto News:
3 Comments »
hemarah said :
July 3, 2010 at 8:58 pm

perfect car…..luv this car….

Michael said :
December 25, 2012 at 11:31 pm

GT5 != simulator. Just besauce they call it a simulator it's still a video game. I can guarantee you that GT5 doesn't replicate real world physics like a simulator dedicated specifically for engineering F1 cars.You have avoided the question. With all your practice in GT5, would you be able to lay down similar laptimes out on the track with the same car and course you practiced in? Simple answer: no. There are things a video game just can't account for.

asdfbpi said :
March 11, 2013 at 8:54 am

This car was NOT in NFS. That was the Nissan 350z. Those have since been discontinued and now its successor the 370z is being manufactured.