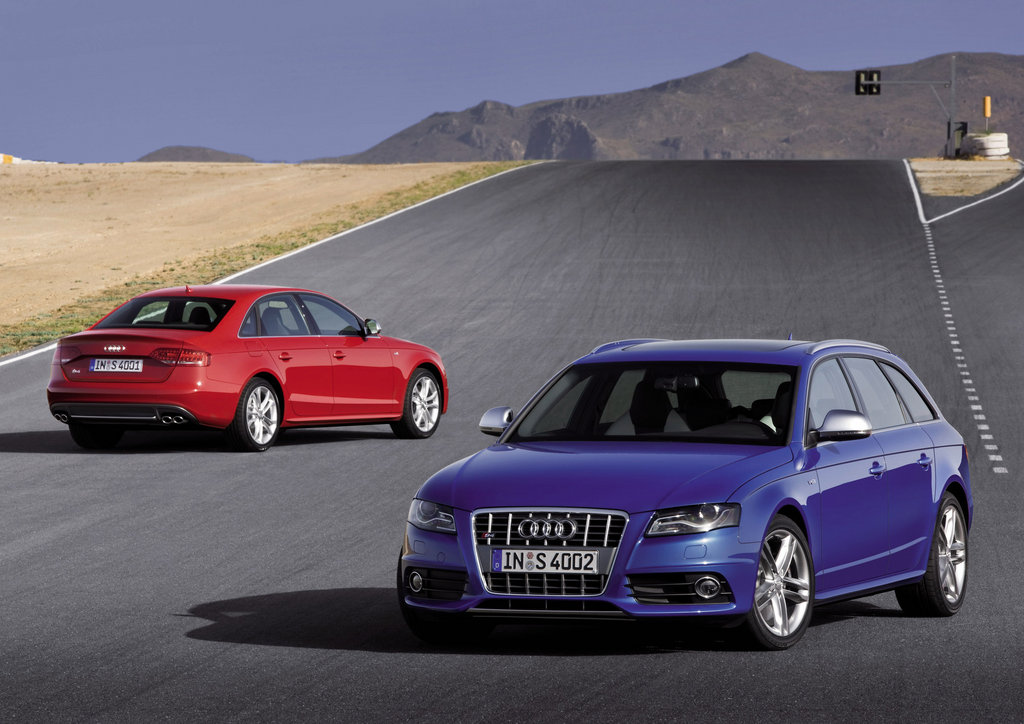 The new Audi S4 was launched this month. It is offered as a sedan and an avant version. It uses a 3.0 litre TFSI engine generating 333 hp. The sedan accelerates from 0 to 100 kph in 5.1 seconds and the avant in 5.2 seconds. This newly designed engine generates it's maximum torque of 325 pound-feet of torque at 2500 rpm and maintains it constantly until 4850 rpm. You can choose between a six speed manual gearbox and an S-tronic dual-clutch seven speed gearbox. The quattro all-wheel drive system transmits 40 percent of the torque to the front wheels and 60 percent to the rear wheels. It can vary distribution within fractions of a second transmiting 100 percent of the power either to the front wheels or the rear wheels.
Audi Drive Select feature allows the driver to choose between comfort, auto or dynamic modes. This affects the steering, the suspension and throttle response. All luxury features are fitted to this model. Audi will begin delivery of the new S4 in march 2009.

This new S4 delivers an original blend of sport capabilities helped by the combination of turbocharging and using all wheel drive. The design is only a little different from the normal A4's design, but still it looks cool.