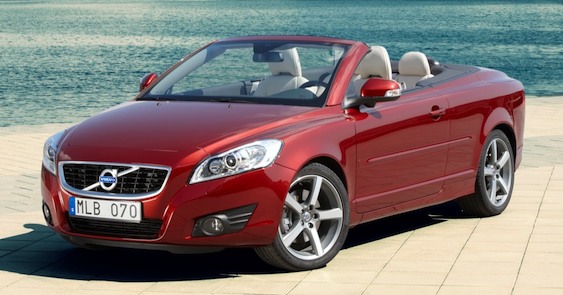 Volvo just finished their project, they worked at a model car named C70. Volvo C70 was made on the same platform used for the S40 sedan and V50 wagon, and I must mention that C70 it's not a sport car, but if you look for comfort, style and luxury, well, Volvo C70 it's definitely on your taste.
Volvo C70 is also well equipped, coming with power seats, alloy wheels, Bluetooth and dual-zone automatic climate control. If you want, when you buy you have some option packages, with this you can upgrade your future car even more. You can add things like leather seats, navigation system and a powerful audio system.

Let's say a few words about Volvo's power, C70 is equipped with a turbocharged 2.5 liter inline five cylinder engine developing a maximum of 227 horsepower and is capable of 236 pound feet of torque. Volvo C70 has traction on the front wheels and the power is transmitted through a standard six-speed manual transmission but also is equipped with a five speed automatic one. In one sentence Volvo C70 has an attractive design, the engine is powerful and it has a long list with cool equipments.