Few days ago, Mercedes-Benz officially introduced the new SLS AMG Roadster, the convertible version of the well-known SLS AMG. The German model is scheduled to enter to debut in front of the audience at the Frankfurt Motor Show which starts in September.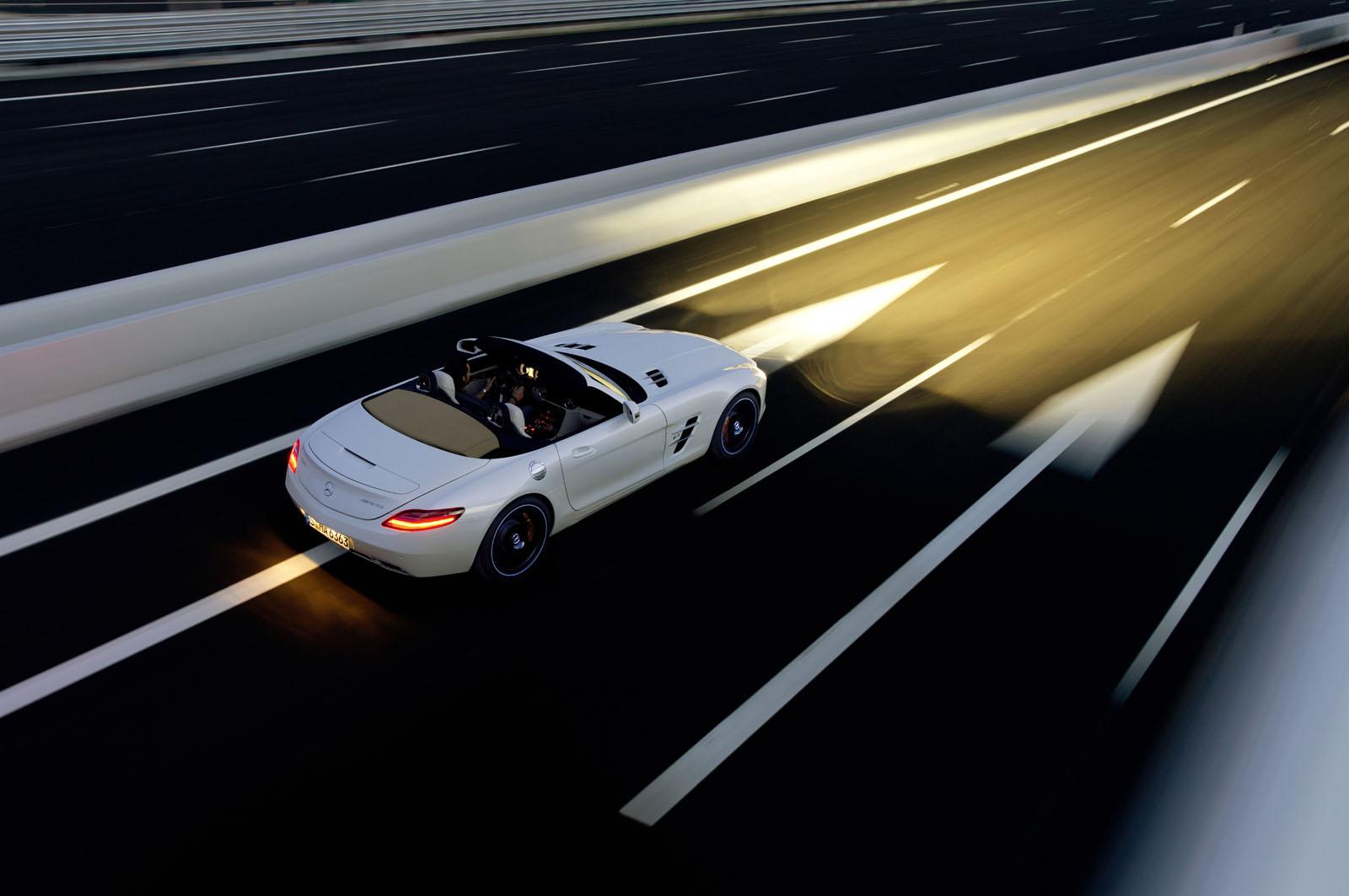 As you probably expected, the SLS AMG Roadster comes with no major modifications compared to the 2-door Coupe version, the only noteworthy aspect is that the famous gullwing doors were replaced by normal doors for more than obvious reasons.

Therefore, we should focus more on the new soft-top of the Roadster, a fully automatic roof which does its job in 11 seconds at speeds up to 50 km/h, thus, you don't need to stop the car in order to lower the roof. The fabric soft top benefits from a rear window made of safety glass while lightweight is the key feature due to the innovative construction using materials such as magnesium, steel and aluminum.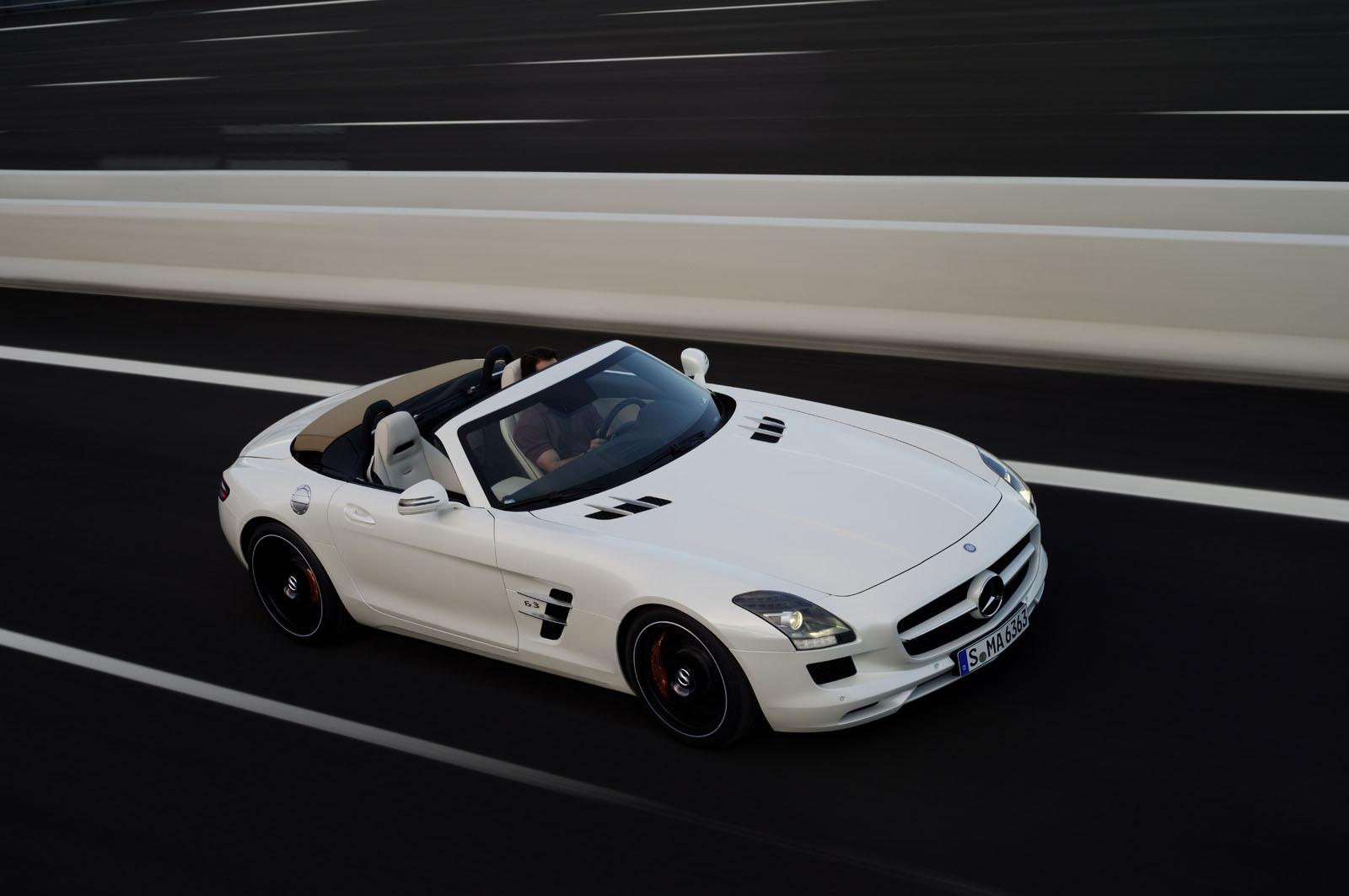 Even the new retractable roof needs more space, the Germans from Mercedes managed to do a trick and keep the trunk capacity unmodified, the SLS AMG Roadster offering a luggage space of 173 liters (6,1 cubic feet). The total mass of the Mercedes SLS AMG Roadster is 1,661 kilograms, just 40 kilograms heavier than the Coupe version. In order to keep the mass at its lower point possible, the Germans operated major structure and chassis improvements.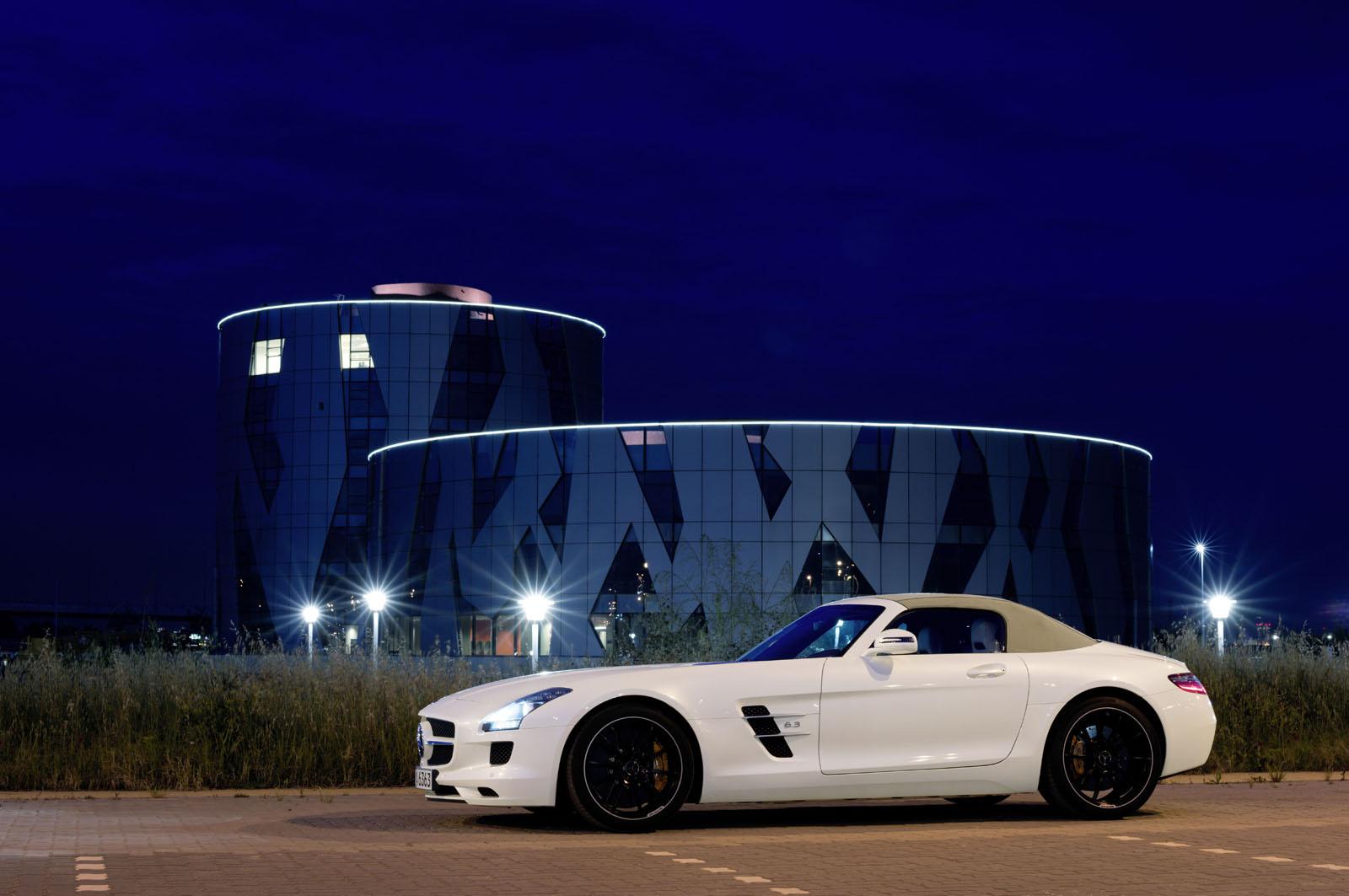 Under the hood, power is provided by a 6.3-liter V8 able to deliver 536 horsepower and 650 Nm of torque. In collaboration with a seven-speed dual-clutch transmission, the SLS AMG Roadster sprints from 0 to 100 km/h in only 3,7 seconds and reaches a top speed of 317 km/h. In conclusion, the Stuttgart-based manufacturer managed to keep the performance figures unaltered, a remarkable achievement considering the additional weight.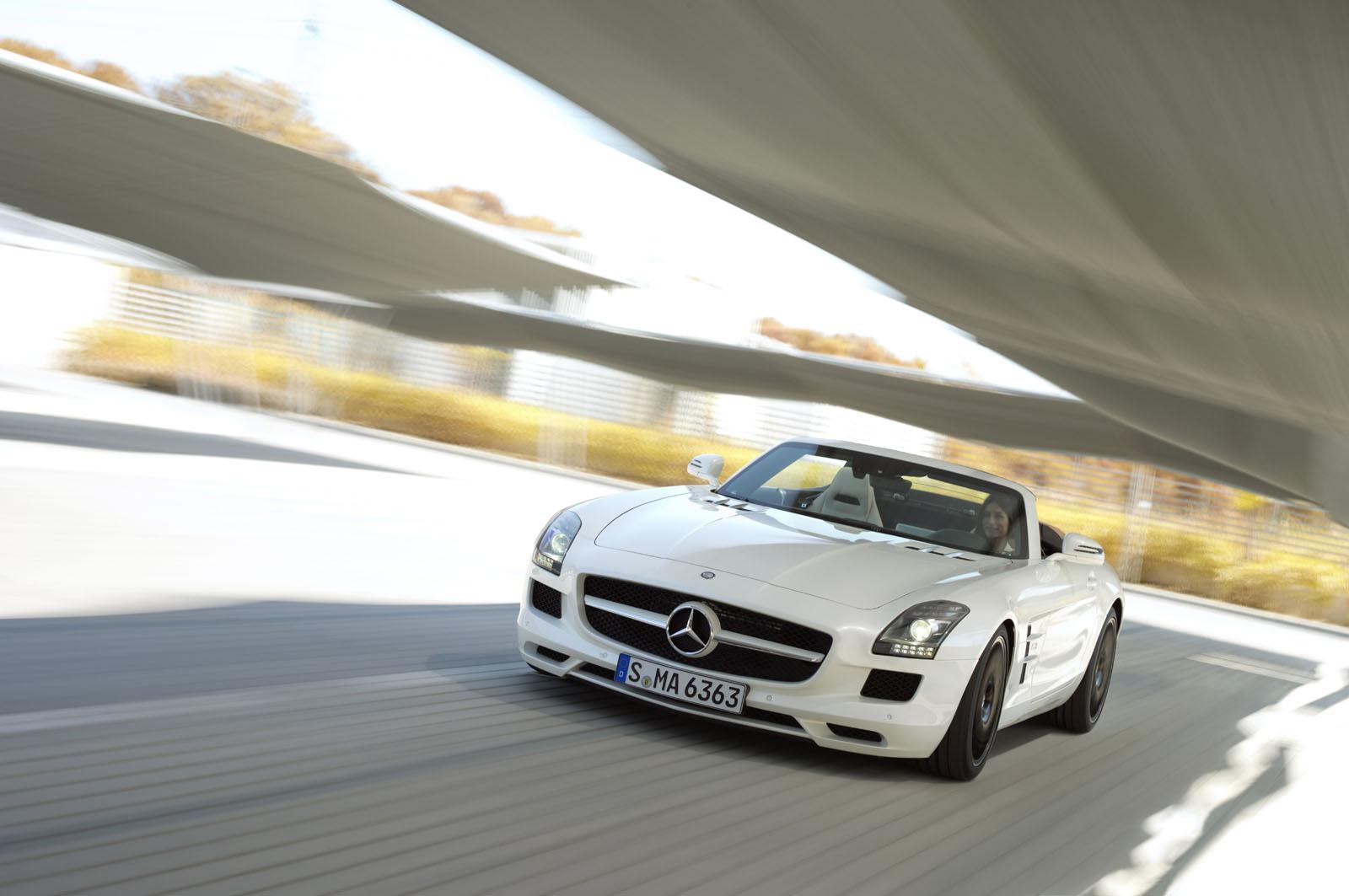 At the interior, Mercedes offers premium quality materials such as black designo leather and carbon fiber trim while in standard you benefit from dual-zone climate control, heated AMG sports seats, the Airscarf system, navigation system and anti-theft alarm. If you are eager to find more about the German supercar, you will have to wait until this fall to climb on board at the Frankfurt Auto Show. According to Mercedes-Benz, the new SLS AMG Roadster will make its debut in the U.S. this fall.