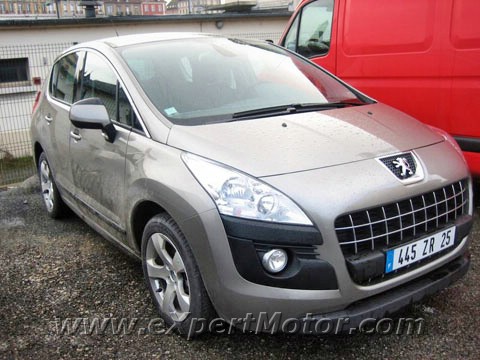 These are the first pictures of the Peugeot 3008, you can see more below.
The car wasn't scheduled to appear only in March of 2009 at the Geneva Motor Show, but someone managed to take this pictures and the car didn't even had camouflage. Apparently, you will be able to buy the Peugeot 3008 as a five seater or a even with seven seats. With the possibility of opting for four wheel drive, you can basically look at this car like at a comfortable SUV. The car will be equipped with a pretty small engine, a 1,6 liter which will run on petrol or on diesel. We will be able to get the first official pictures in March of 2009 and the car will go on sale only in 2010.
I think that the car looks great for an SUV, but it is not the best looking car that Peugeot has ever designed.