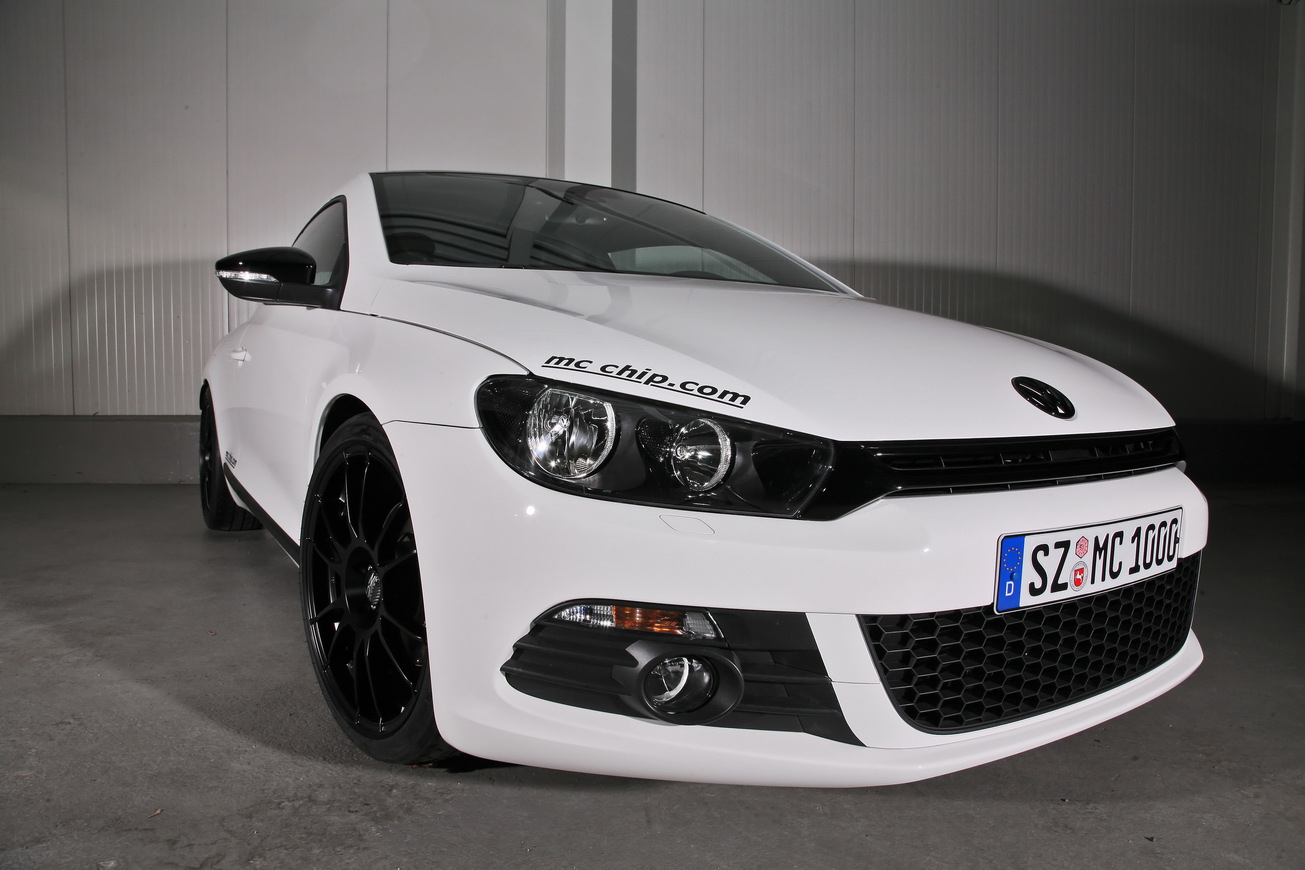 Volkswagen, one of the biggest car manufacturers of the world did a great job because they had reborn the "Scirocco". After a pause of 16 years, the Scirocco reached the 3rd generation and I think it will be a successful car for Volkswagen. It will be produced in 4 engine variants, namely: 1.4TSI (120hp/158hp), 2.0TSI (207hp), 2.0FSI (268hp), 2.0TDI (138hp/168hp).
Do you like this beauty? Does it need to be tuned to get more attention? I love it in the stock version, but some aerodynamic or performance packs are welcome! MCCHIP is a well known company and they handle this if you need.
With less than 1000 Euros, you can make a chip at a famous german tuner, named MCCHIP. This chip costs around 850E and will up your power from 200hp (2.0TSI) to 246hp and 346Nm, because of new software and the sport exhaust system.
Volkswagen Scirocco will be presented at ESSEN Motor Show in Germany that runs from 29 November to 7 December where you will see the debut of new Scirocco by MCCHIP.

Also, the package from MCCHIP includes a set of 19-inch OZ alloy wheels (235/35ZZR19) and a suspension from H&R. Now I let you see some photos with the Scirocco 2.0TSI modified by MCCHIP: