Based on the limited edition iQ GRMN of the Japanese model, manufactured in just 100 units, the new Toyota iQ GRMN Racing Concept wants to be a sporty version of the small Japanese vehicle. The exterior gets some significant touches too, a new wide bodykit being available which brings a new front bumper with a new grille and air intakes, new side sills and an air diffuser.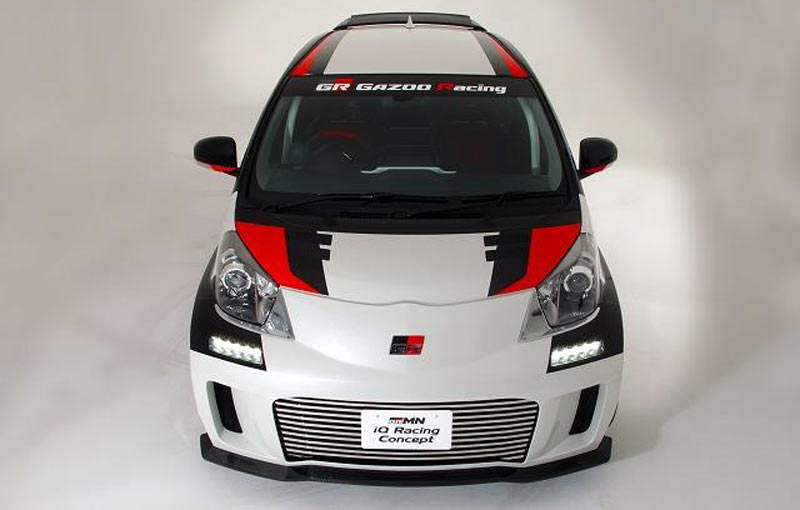 A little rear wing is available too alongside new alloy wheels and colorful vinyls. The new Japanese concept gets a fully set of racing instruments together with sport seats and new special seatbelts.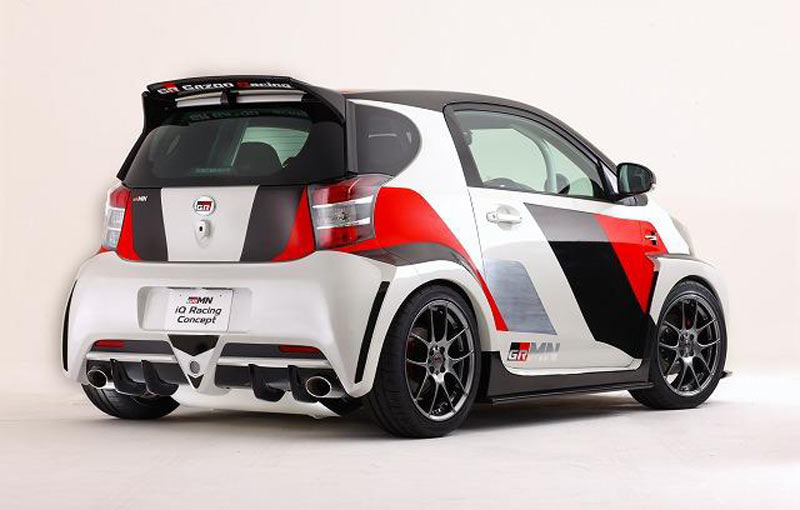 Tending to be a racing model, the iQ GRMN Racing concept drops the rear seats in order to make place of a rollcage. The model has been unveiled at Tokyo Auto Show and most likely packs under the bonnet an improved version of the four-cylinder 1.3-liter unit able to develop now 121 horsepower and 158 Nm of torque. However we have not certain details regarding the engine which sits under the bonnet of the GRMN Racing Concept.