Anderson Germany decided to reveal a new tuning package able to transform your F430 Spider into the Scuderia Spider 16M and even more. This conversion package developed by the German tuners brings both aesthetic and performance upgrades, actually providing significant more power comparing to standard Scuderia Spider 16M.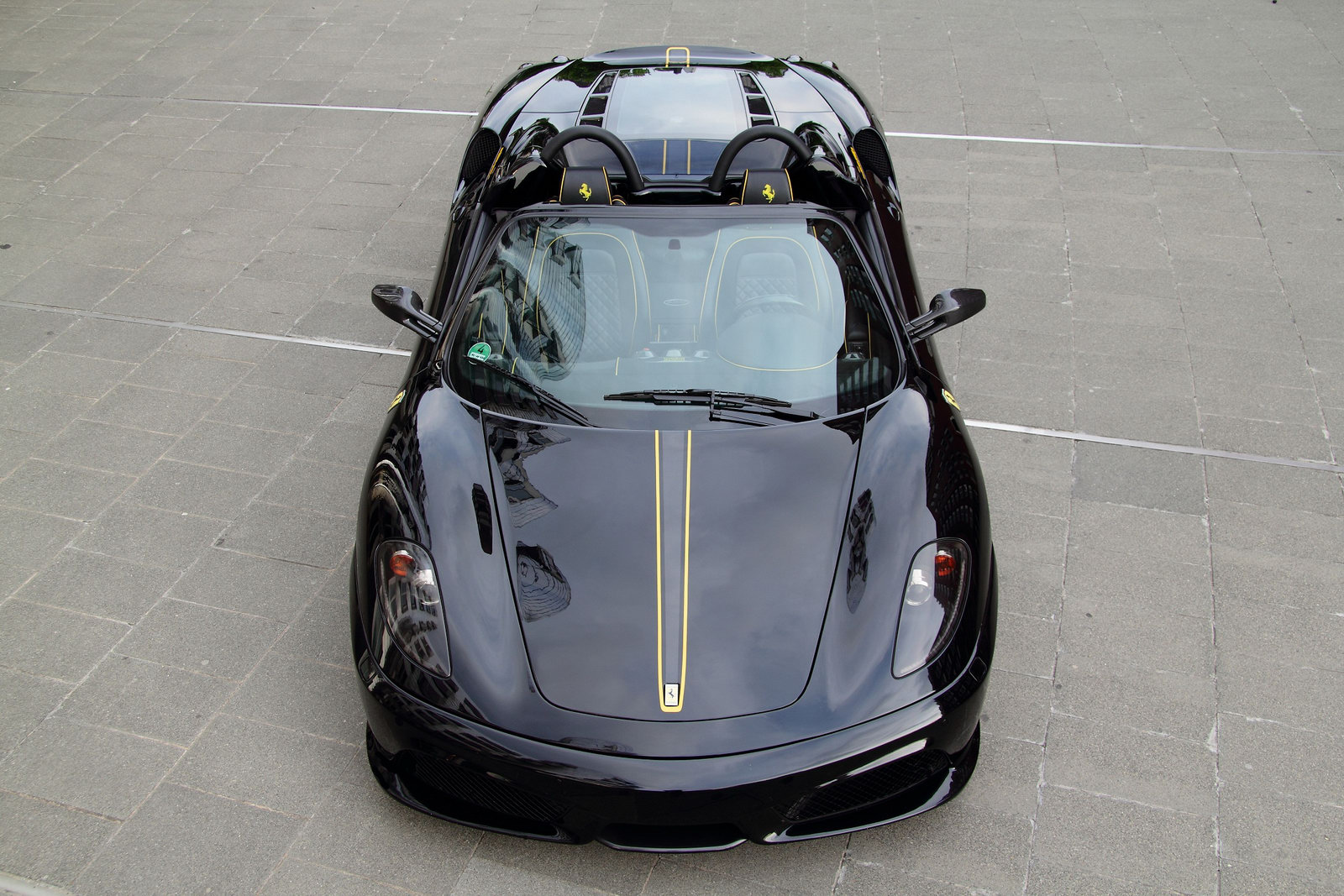 The Dusseldorf-based tuning house brought some power improvements able to clearly exceed the standard output of the Scuderia Spider 16M but also provides aesthetic tweaks able to improve the appearance.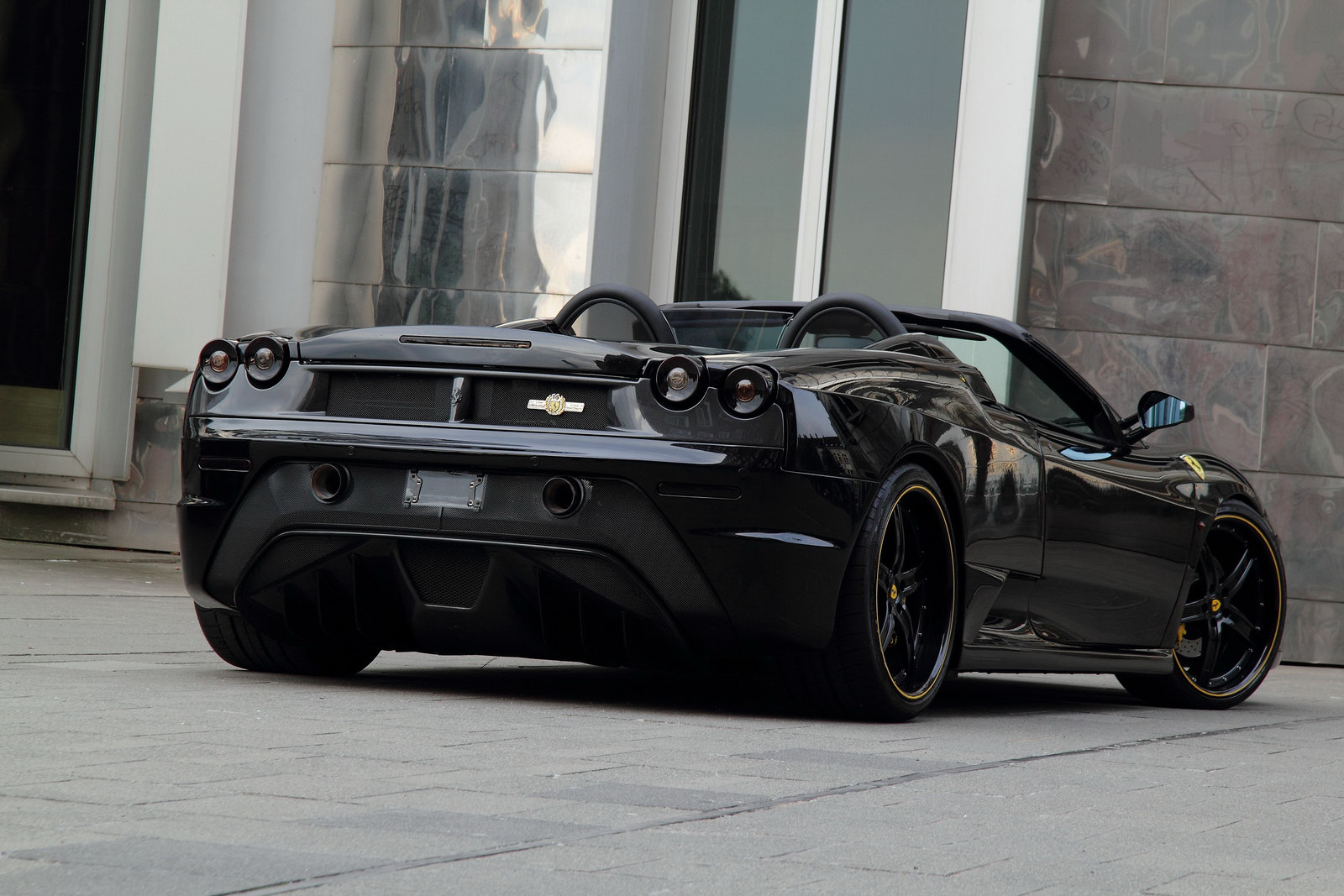 For the beginning, Anderson Germany offers a body kit which includes featuring a rear apron, side skirts and front air dam while Scuderia Stripes and contrasting yellow borders complete the styling tweaks alongside the Hyper Black paint. The German tuners opted for smoked front and rear optical blocks, a set of 20-inch alloy wheels with 235 (front) and 325 (rear) tires but also new carbon fiber rear diffuser, side mirrors and engine grille.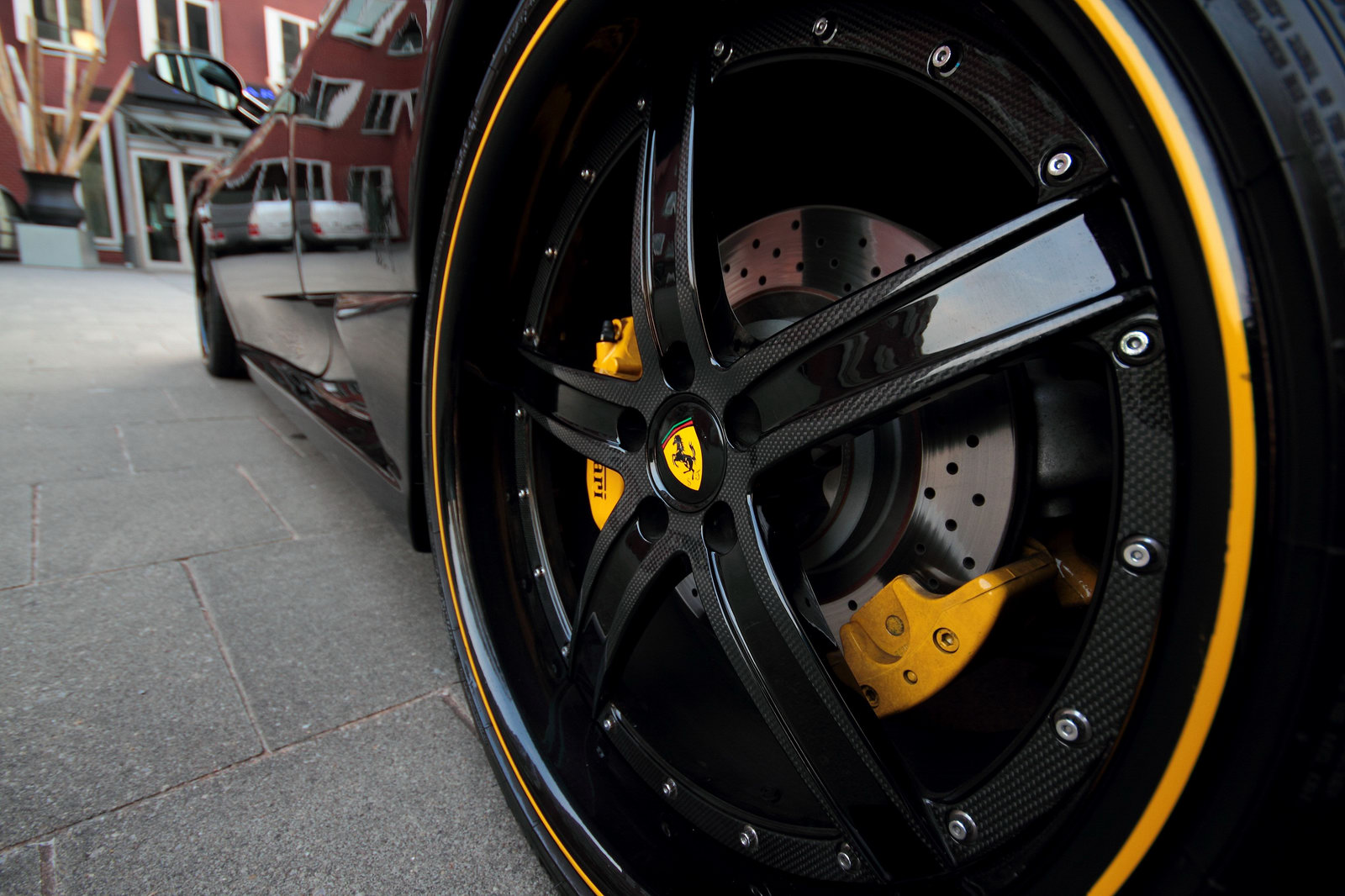 The Italian model gets rid of around 30 kilograms due to a new three-level adjustable racing suspension with heat protection while the new braking system features yellow brake calipers which match with the exterior accents and interior stitching. Inside, Anderson Germany opted for Alcantara and carbon black leather but also for yellow diamond Kederrand seams while the door handles, door sills, handbrake lever, shift paddles and steering wheel receive carbon fiber trim.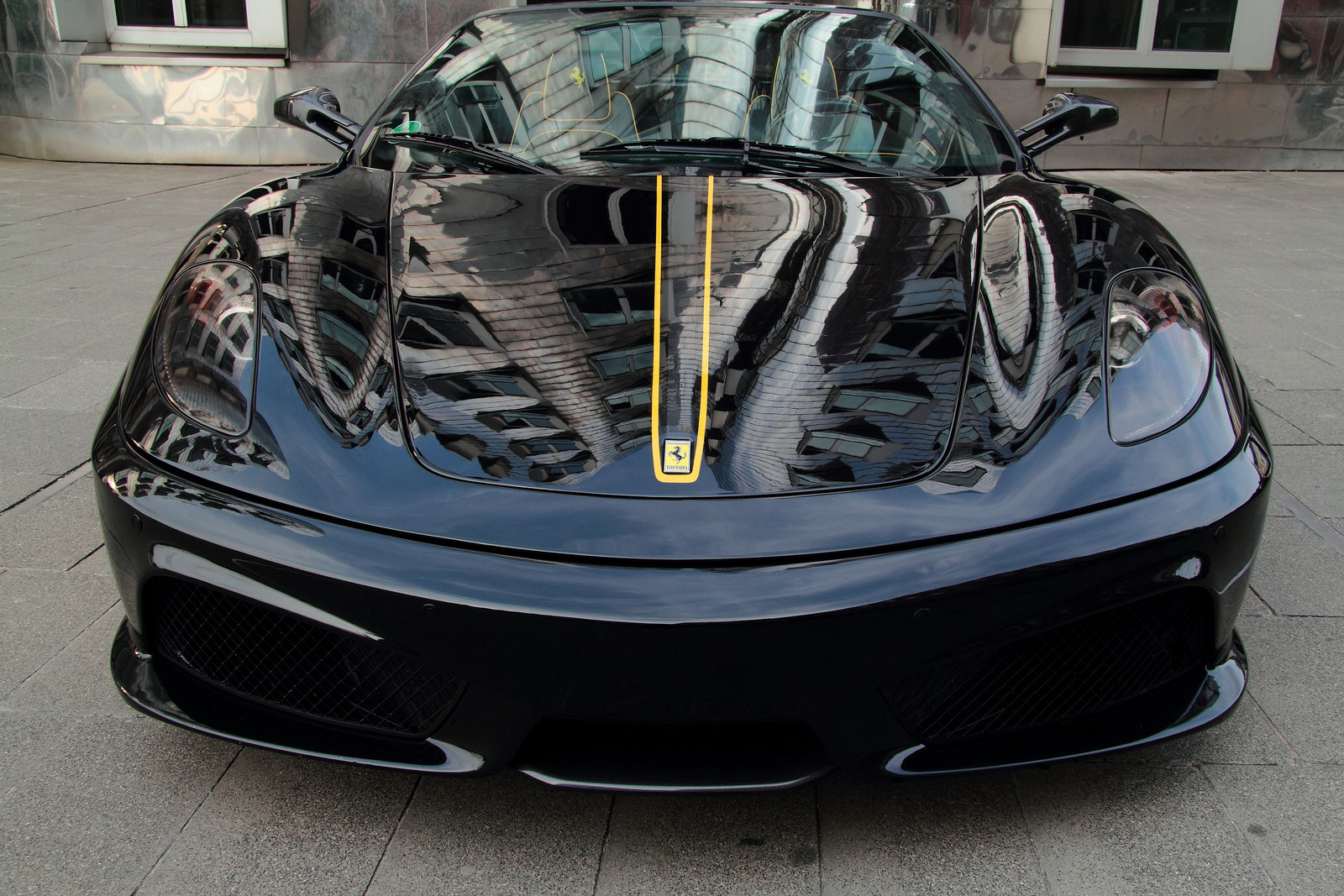 As mentioned above, the Ferrari Scuderia Spider 16M Conversion Edition brings some significant power upgrades over the standard version. To be more precise, the Germans managed to raise the total output to 561 horsepower, an increase of 78 horses comparing to the standard Ferrari F430 Spider. Moreover, the conversion kit is able to provide extra 58 horsepower comparing to the Scuderia Spider 16M, which is not a negligible quantity. In order to achieve these results, Anderson Germany fitted the Italian model with an optimized ECU unit revised headers but also high-performance Renn-Kats catalytic converters.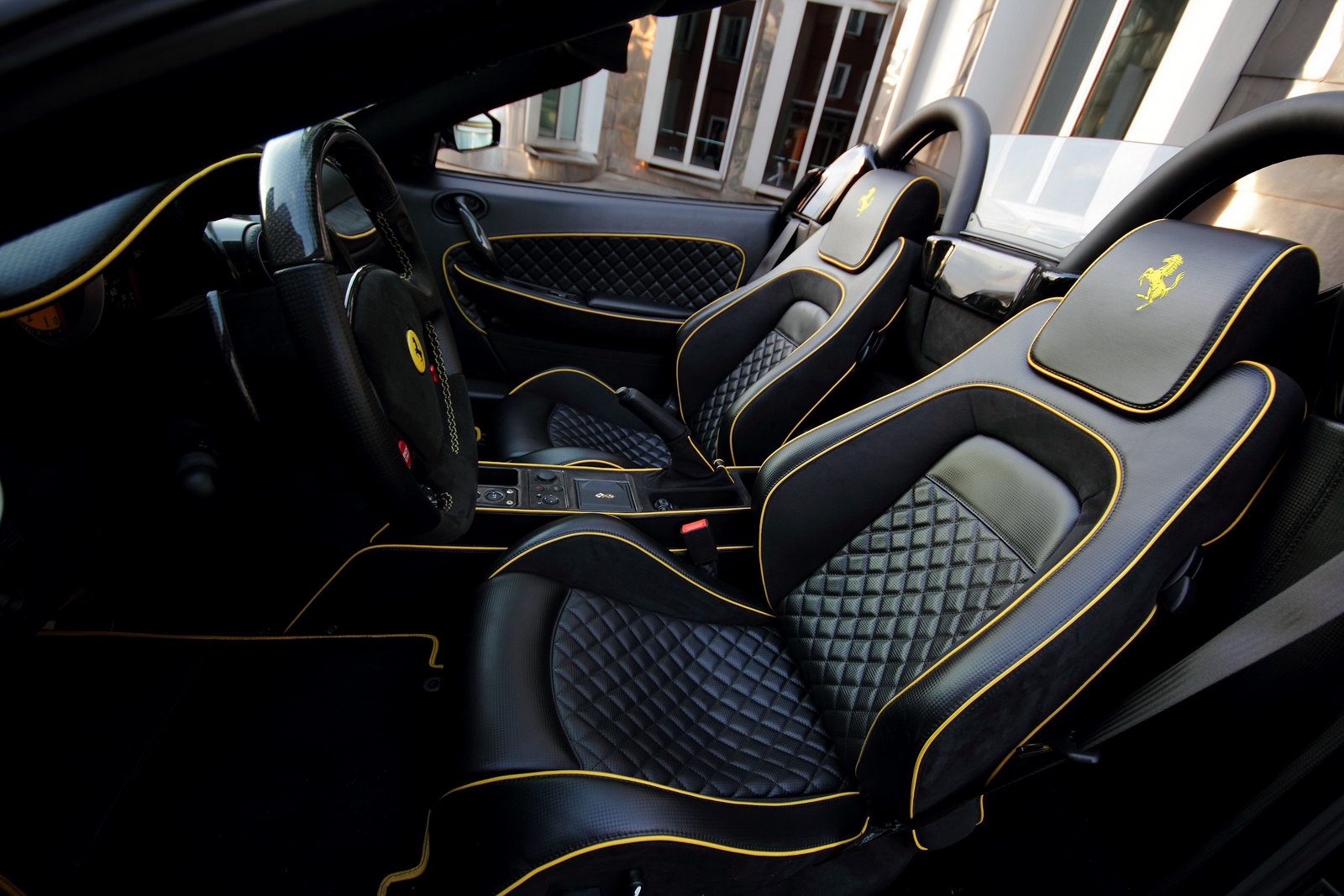 For now, the German tuning company released no pricing for this conversion kit but you can find all the important details by contacting them.