The Americans at GM decided to create an electric version for the Chevrolet Cruze. This electric version is created for the sedan version of Cruze, as the hatchback model is about to be revealed at the Paris Auto Show. We know from the beginning that this electric version of Chevrolet Cruze is currently under development in Seul and for now there are not any details about a series version.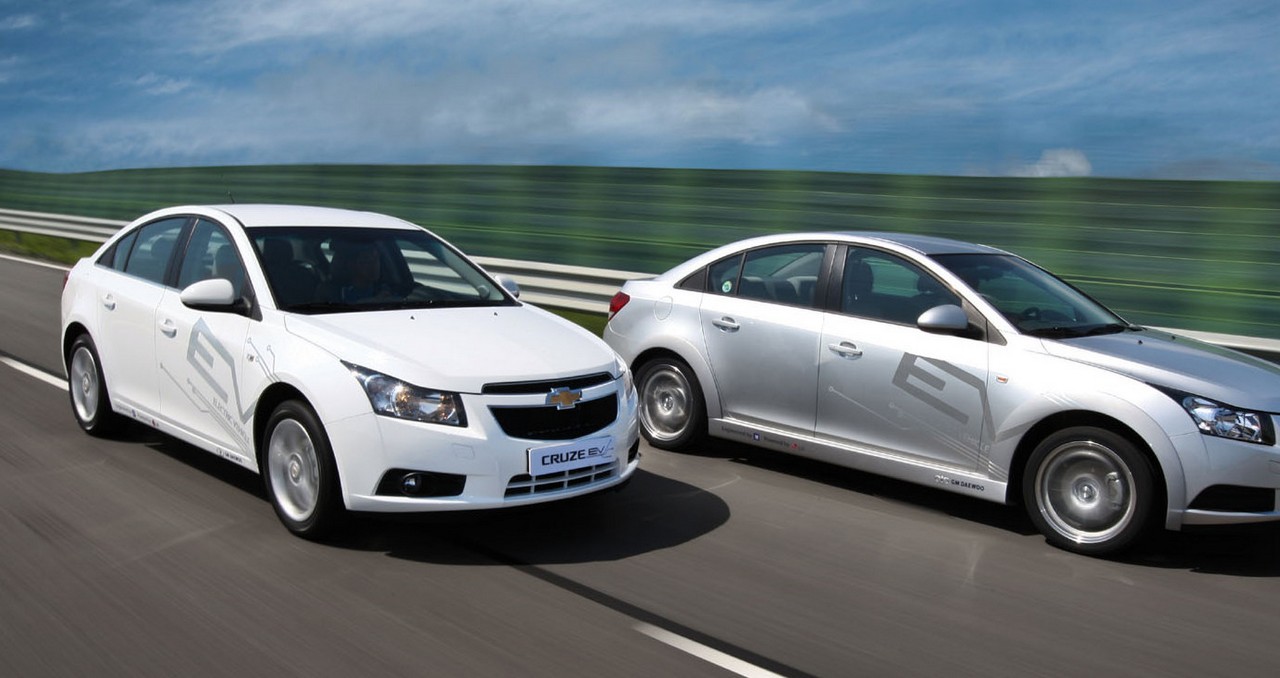 The zero-emission American model hides under the bonnet an electric engine able to deliver 200 horsepower. Chevrolet teamed up with the people at LG in order to create the batteries for the Cruze EV, the Americans at Chevrolet claiming that the interior and the loading capacity remained untouched.

The LG batteries are able to offer an autonomy of 150 km while the charging time is estimated at 8 to 10 hours. About the performance of the Cruze EV, we know that the electric engine si able to achieve a top speed of 165 km/h while the EV sedan manages to sprint from 0 to 100 km/h in 8.2 seconds.