A few days ago some brochure photos of the 2013 Jaguar XF Sportbrake leaked onto the internet. Though Jaguar tried to hold it off, they eventually had to give in.
They've decided to give us most of whats' important on their upcoming Geneva Motor Show release just a few days before the event officially starts.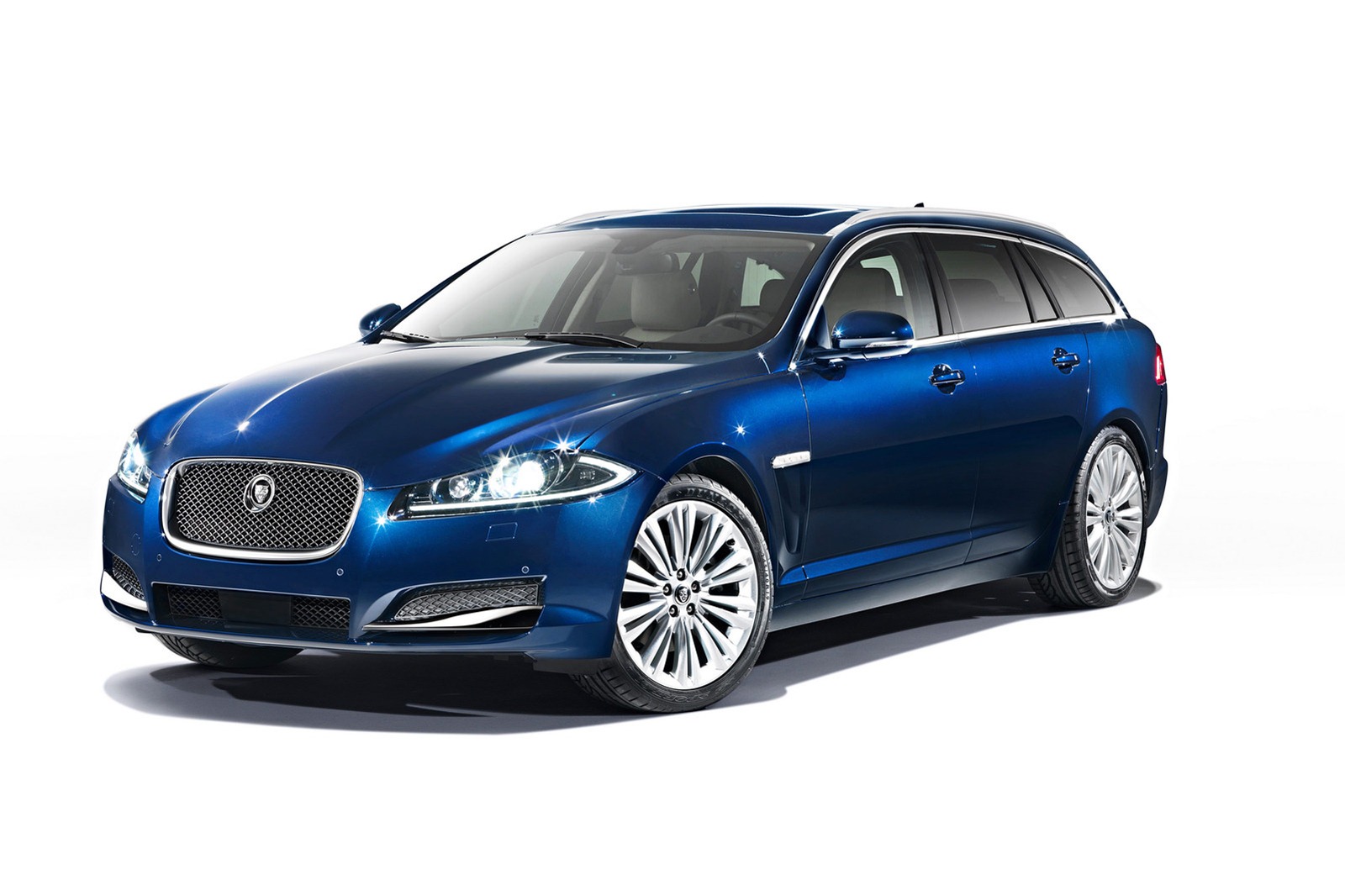 First of all, let's face it, for an estate, the Jaguar XF Sportbrake actually looks amazing from just about any angle you gaze at it.

The only slightly dubious feature on it is to be found in the rear lights. It's not that they're bad looking but they do seem to be overgrown copies of the rear clusters on the Tesla Model S.
Assuming you let that slide, the XF is a handsome car and comes with some nifty features. The boot has a respectable 550 liters or 1675 when the back seats are folded down.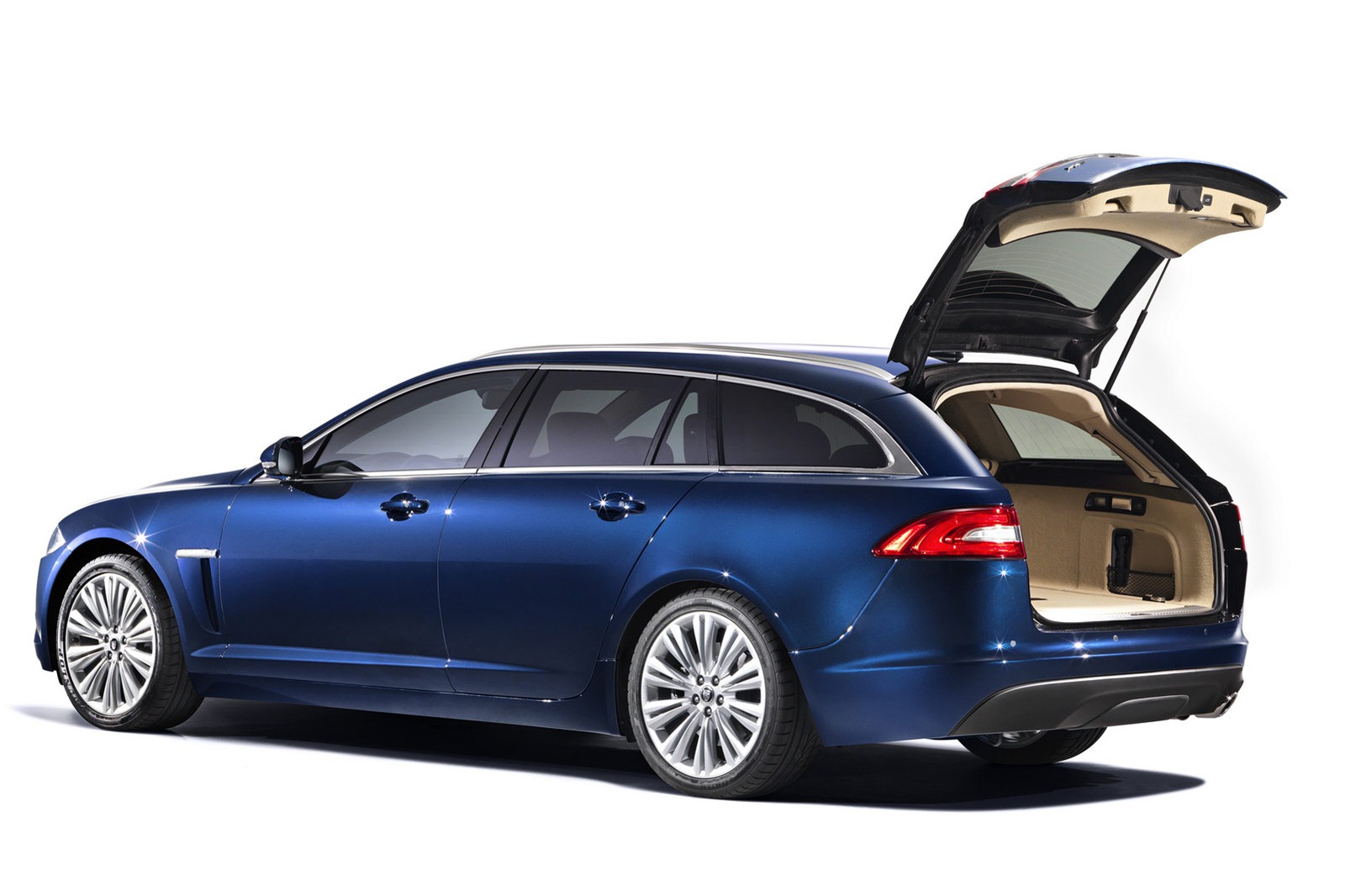 This is just about the minimum level you can get in this class for both figures. Even so, it's more than plenty by most accounts and you wouldn't call it small by any measure.
Rather worryingly, upon launch the Jaguar XF Sportbrake will be available exclusively with two diesel engines. They're a 2.2 liter four pot and a 3.0 liter V6 and both come as standard with an eight speed automatic.
Sporty feel and driving pleasure isn't at the top of the list for an estate but for a Jaguar that's got Sport in the name it should. And the bad news doesn't stop there.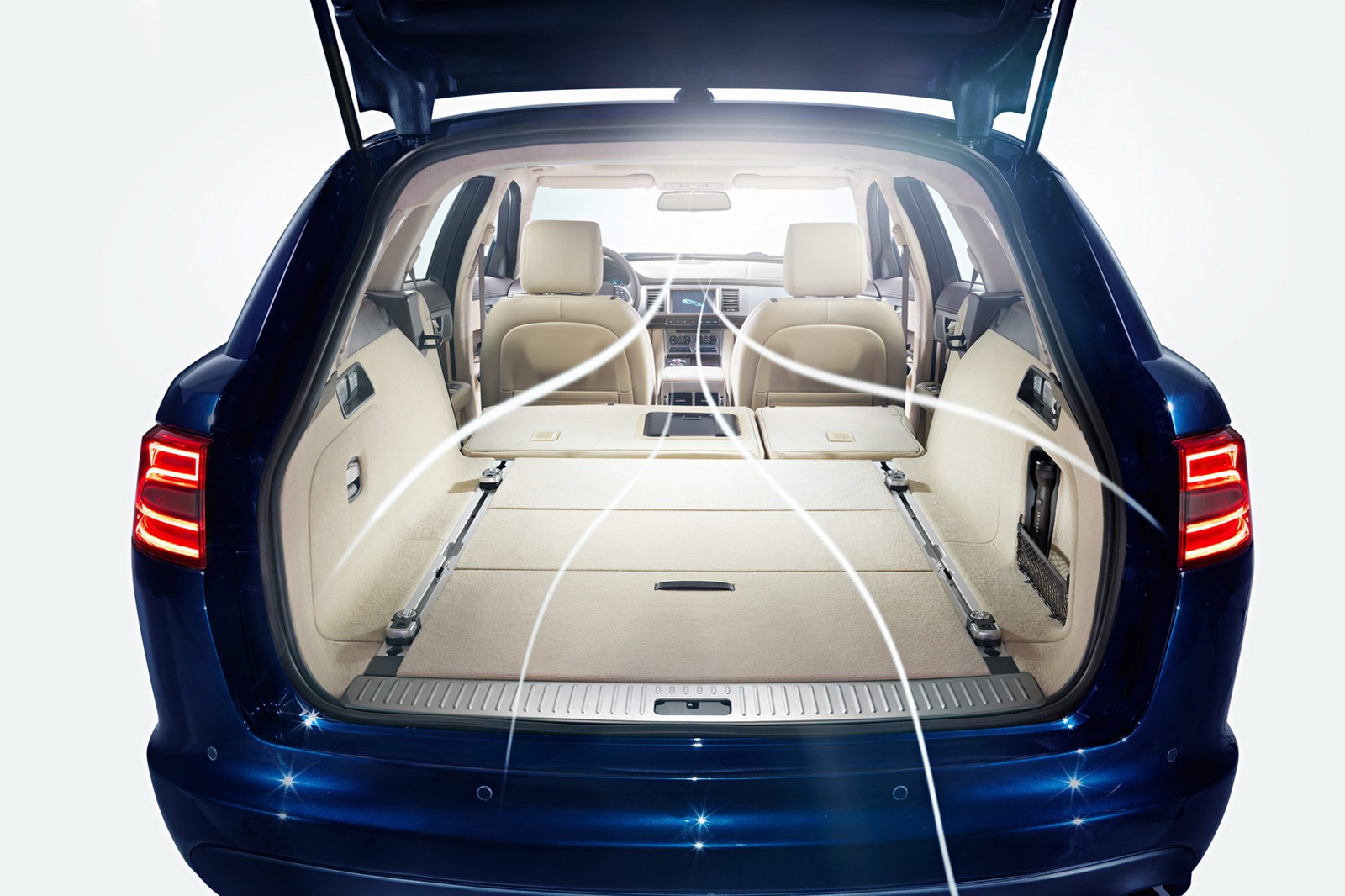 Jaguar have also swapped out the brilliant suspension setup they normally use for a self-leveling air suspension one. They say it's as good as the regular one but we'll wait for official test results.