The official debut of the facelifted Nissan Juke will be on the 4th of March, and, as it should have been expected, we got a preview of how it will look.
Actually, it's not quite as much a preview as it is a teaser, and a cryptic one at that.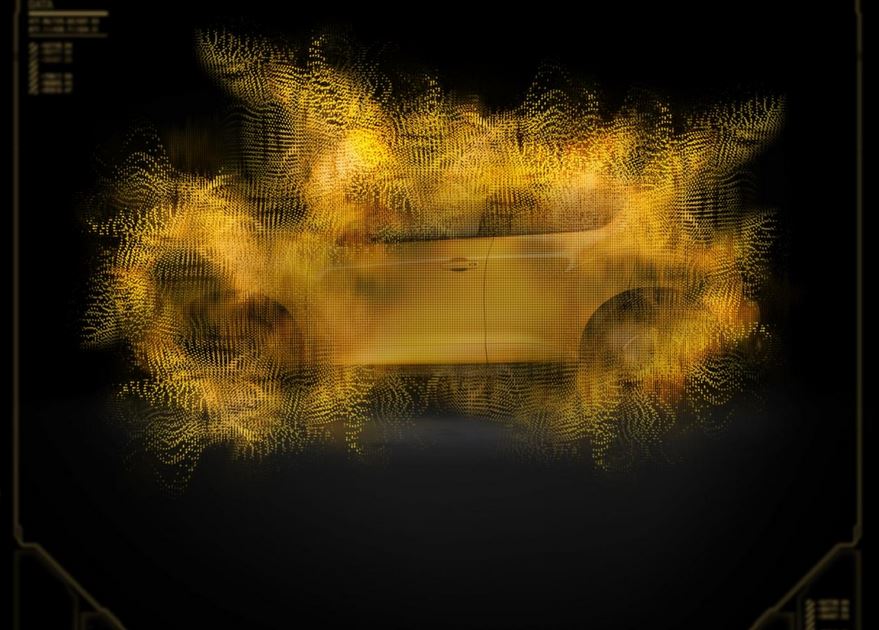 From the photo they released, it is clear that they hid pretty much everything that is important for a facelift… the face. All we can see is an incomplete shot of the lateral, with a lot of layers on it. The full picture will be revealed later on the social medias (facebook, twitter, etc).

What peaks my interest in not the ambiguous teaser, though. What I find interesting is the fact that Nissan is going for a "more striking design". We are talking about the Juke here, a car that is pretty much unique, unmistakable. Although the styling is a bit controversial, to say the least, it has never lacked in imagination. So what exactly will a bit more "striking" do to an already peculiar design? I can't wait to find out.