WRAPworks is a new name in the automotive industry, the German specialists opting to develop a styling kit for the Mercedes CL500 (W216).
It begins with a special foil wrap in a two-color scheme, a base white with green stripes and door mirrors caps.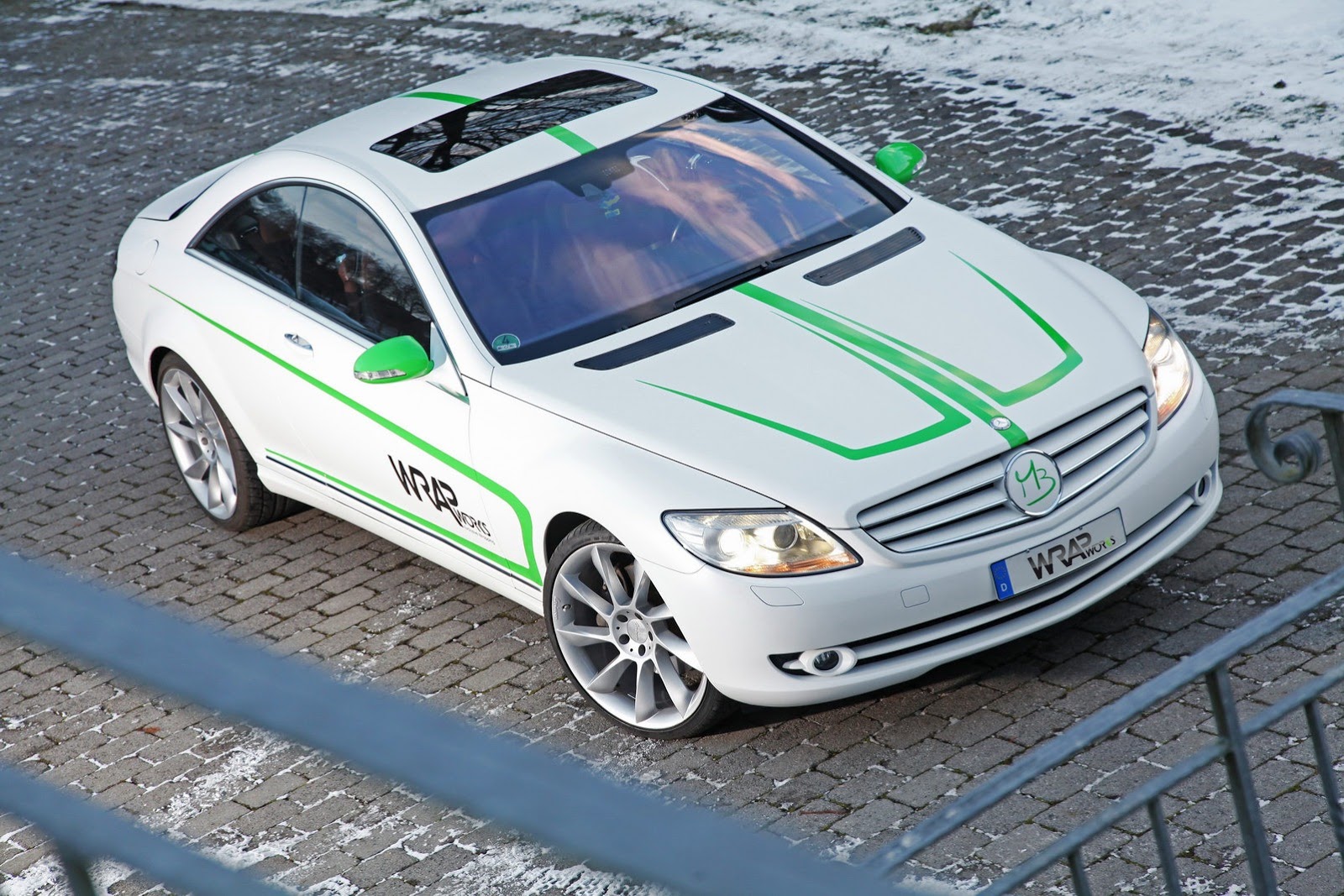 The German tuner also offers new 21-inch alloy wheels with 255/30 R21 (front) and 285/30 R21 (rear) tires, revised optical blocks and new logos.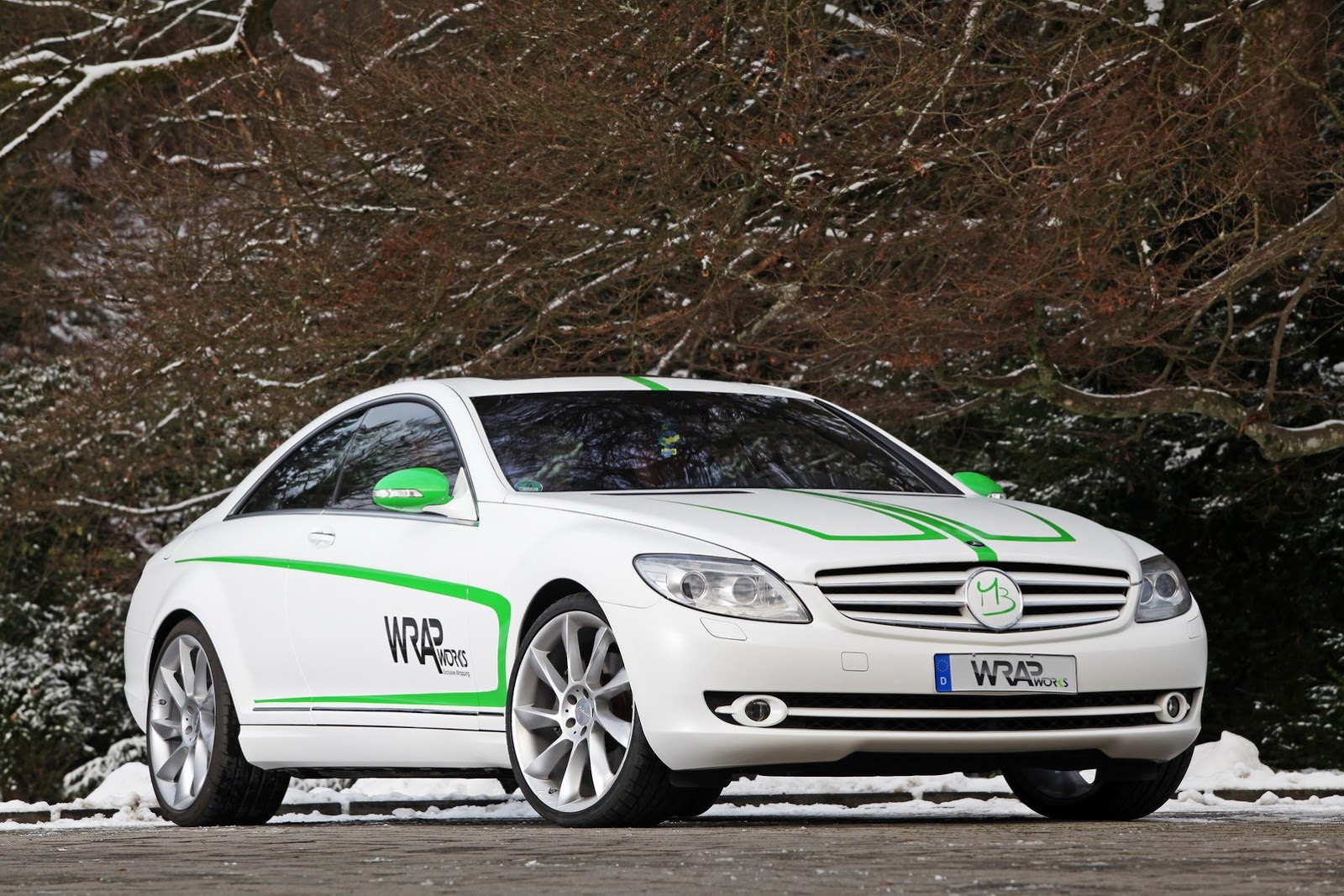 If you want more power, the company also provides a new ECU unit and a high-performance exhaust system.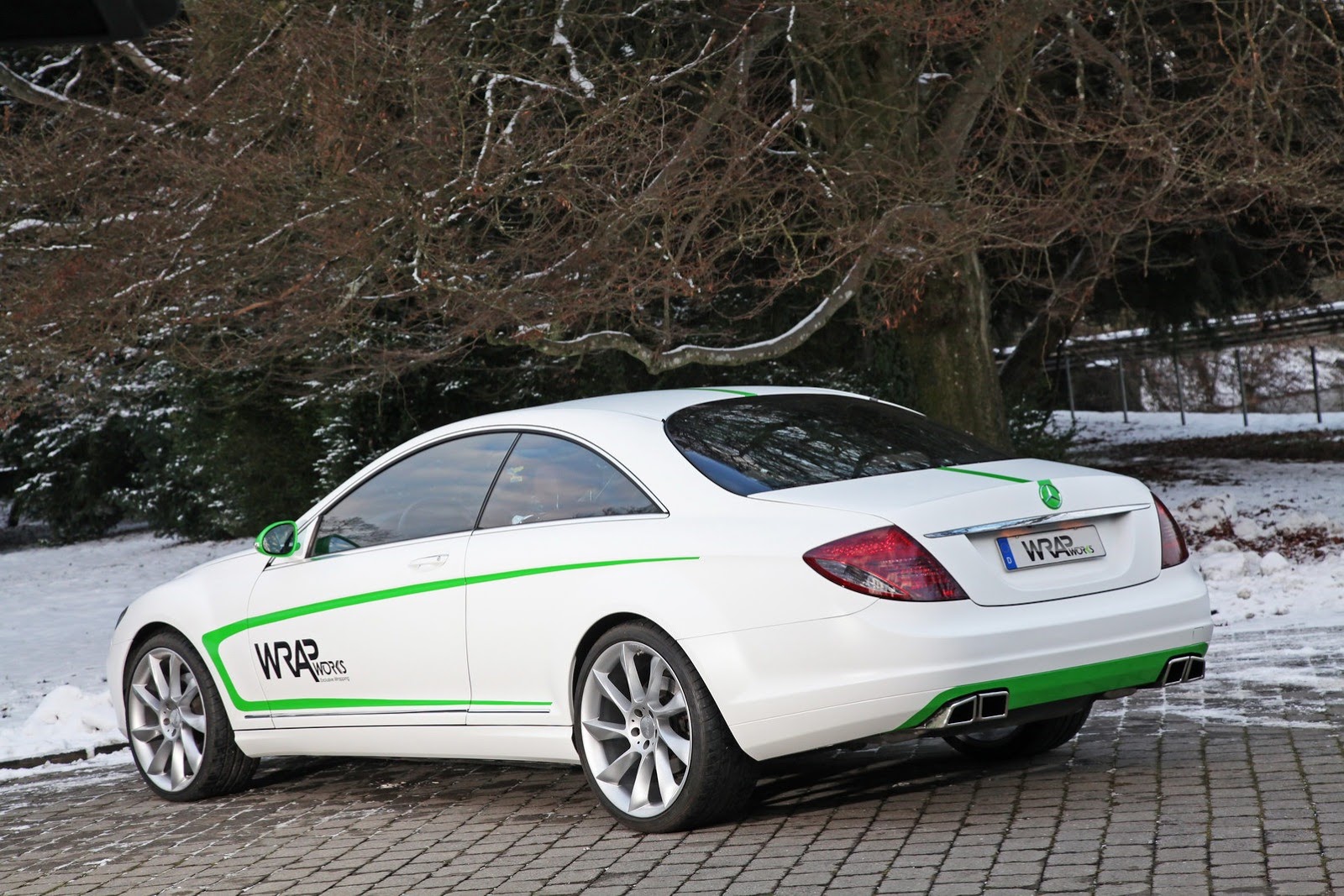 These tweaks are able to boost the total output of the V8 engine from 382hp to 404hp. The torque also gets improved from the standard 530Nm of torque to a total of 550Nm of torque. Removing the electronic speed limited, the WRAPworks CL500 is able to hit a top speed of 280 km/h.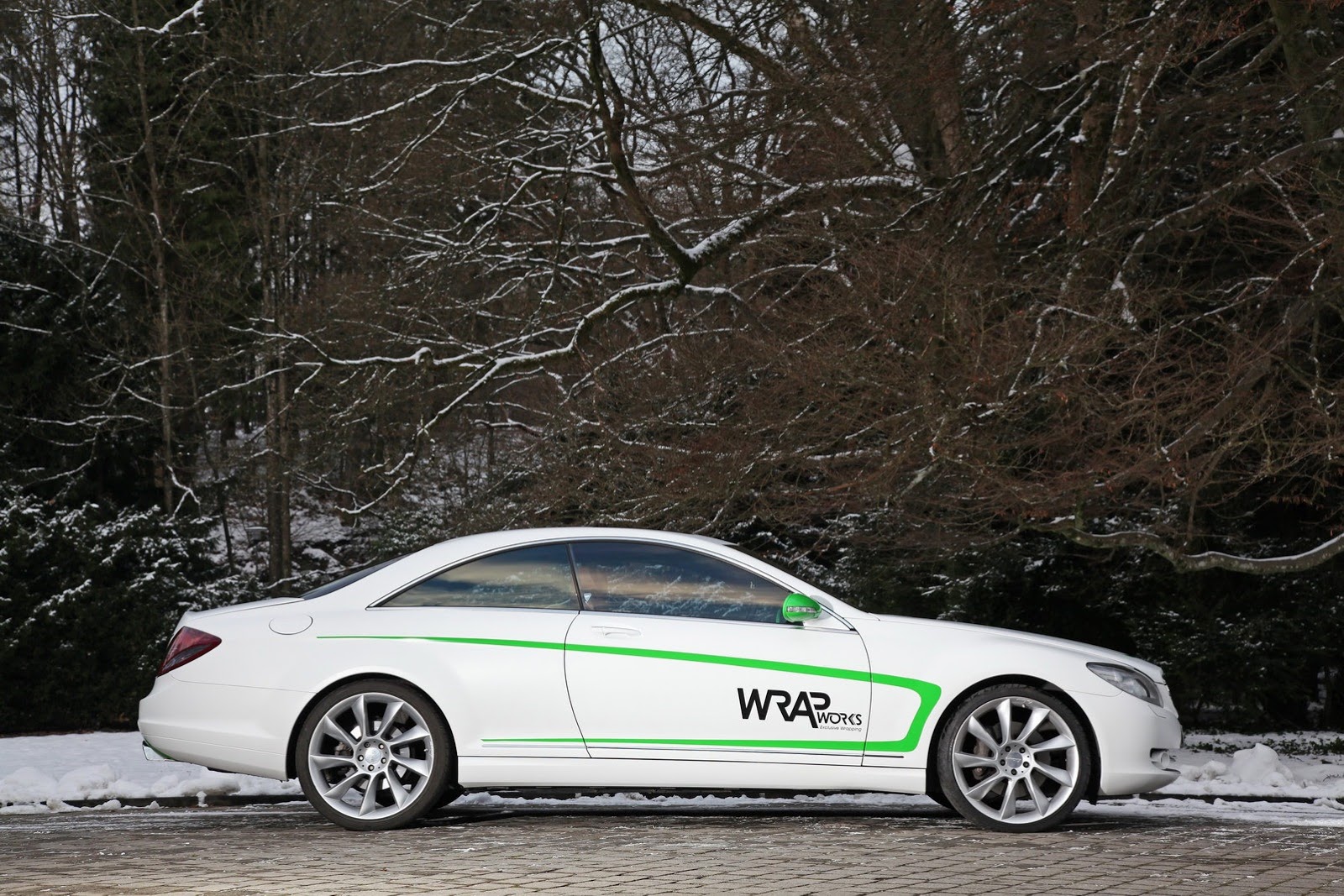 The special exterior finish is priced at €2,850 while the power boost costs €1,200.