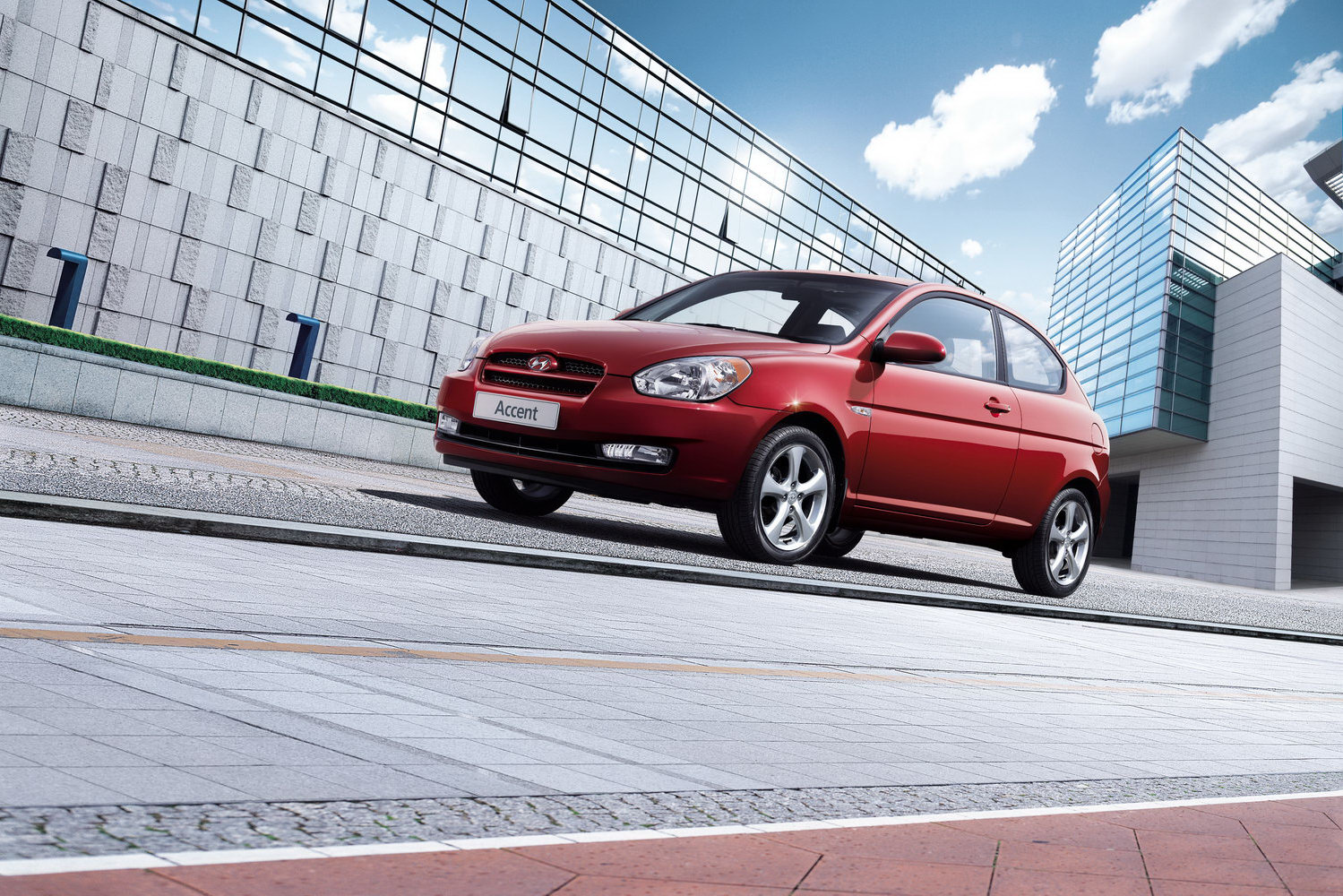 Hyundai is about to launch for 2010 a new model of Accent. Comparing to the last model, 2010 Hyundai Accent has a shorter trunk. At the front size, I can't see any modification. I realised now that 2010 Hyundai Accent looks very similar to Daewoo Nexia but just at the exterior design.
If I had to choose between a 2010 Hyundai Accent and a Daewoo Nexia I would make the first choice. Even if it is more expensive, I received a lot of reviews from people that drives such a car and I also saw how it behaves. 2010 Hyundai Accent comes with a 1.6 liter engine usualy seen on low cost cars. This engine develops 110 horsepower at 6,000 RPM and a torque of 106 lb.-ft. at 4,500 RPM.
The price of 2010 Hyundai Accent starts from $10,000 and ends at almost $17,000. People are not very excited about 2010 Hyundai Accent and so am I. Anyway, I always felt that Hyundai Accent is very boring.