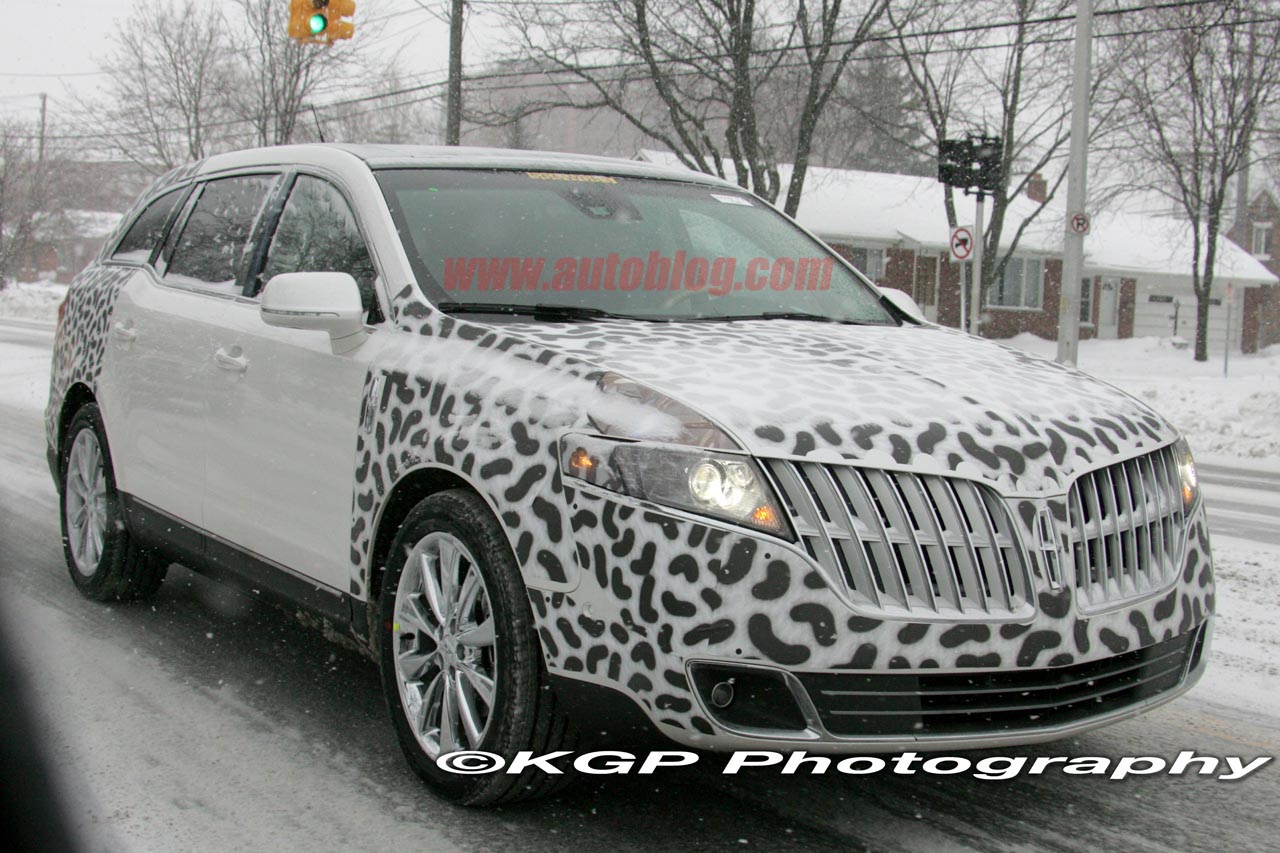 The first version of the Lincoln MKT was displayed in 2008, but we can now take a look at a few spy pictures of the 2010 Lincoln MKT.
The most noticeable element from this vehicle is the front grill. The people from Lincoln had no way of covering this wonderful grill with any type of camouflage. From what we know, the 2010 Lincoln MKT will be powered by a strong V6 engine. It should develop 270 horse power as standard and if you really want a powerful car it will probably have a 340 hp engine as a secondary option. The car will be produced in around 20,000 units each year, starting with the end of 2009.
These are the first spy photos of the 2010 Lincoln MKT, from my point of view it looks like a great vehicle and many people will be interested in buying it.