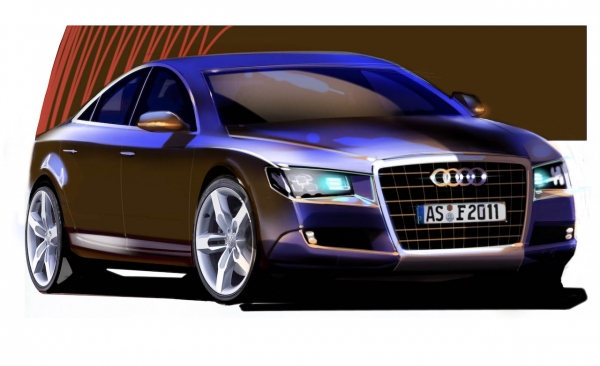 It seems that Audi is planing on offering us the first glimpse of the 2010 Audi A8 at the Frankfurt Motor Show which will be held in September this year.
The picture you see is just a rendering of the wonderful car. The people from Audi have declared that they want to change their design a bit and make a few modifications to the style we currently know and like. At the engine compartment, we might see anything from a 250 horse power 3.0 liter engine to a V10 5.0 liter which can develop 620 hp. The last one was developed especially for the Audi S8. At the moment, there are a few facts which are subject to change, so we can't really know for sure what to think of the 2010 Audi A8. We will probably get more information in the following months.
I am sure that the 2010 Audi A8 will surprise us all at the Frankfurt Motor Show.