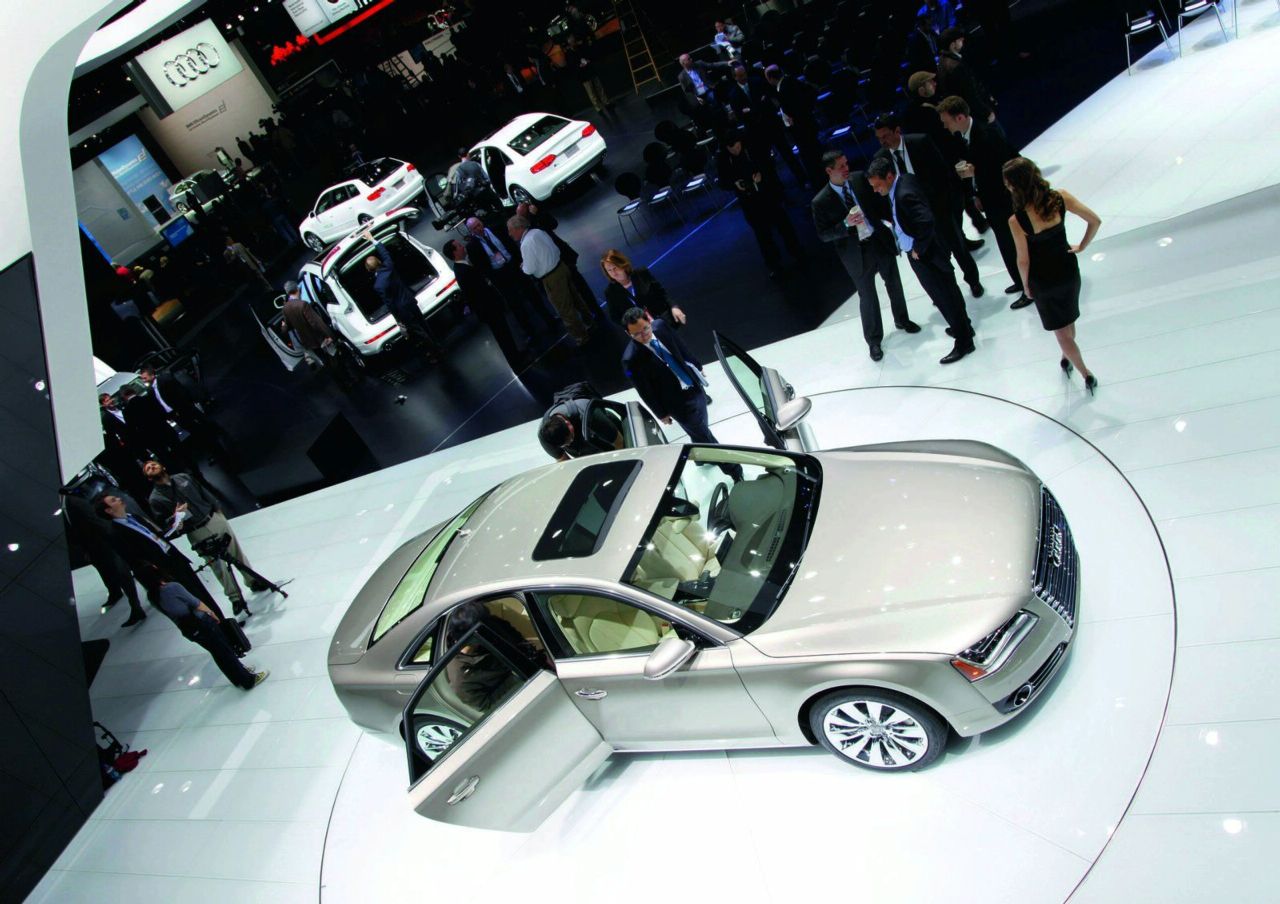 I have to tell you that this car really looks like being taken from the 'I Robot' movie. I don't know if you saw the movie but you should know that they used a modified Audi R8 looking like it was floating and it was also looking pretty futuristic and so it is looking this 2011 Audi A8 even if it is not an Audi R8.
2011 Audi A8 comes with a 3.0 liter TDI engine being able to develop 250 horsepower and 550 Nm. Also, 2011 Audi A8 will come with another engine of 4.2 liter petrol V8 being able to develop 373 horsepower and 445 Nm. The 4.2 liter engine will be the only one available in the USA or at last at the beginning.
The U.S. 4.2 liter 2011 Audi A8 will be soon available at the dealerships from U.S. also with an 8 speed tipronic gearbox transmission.