We are all used to seeing the future 2016 Audi RS4 Avant in different shapes or sizes but yet we have no clue on how the model will look like when it will be unveiled. Some say that it will wear the same aggressive body style, others state that it will be visibly different than the present generation.
Until further news on the RS4`s body style and changes, let`s have a look at this rendering signed by the famous X-Tomi and see if we could distinguish any familiar design cues with the current version or it will come with its own personality. However, mind that this is just a simple rendering and it does not represent the future model.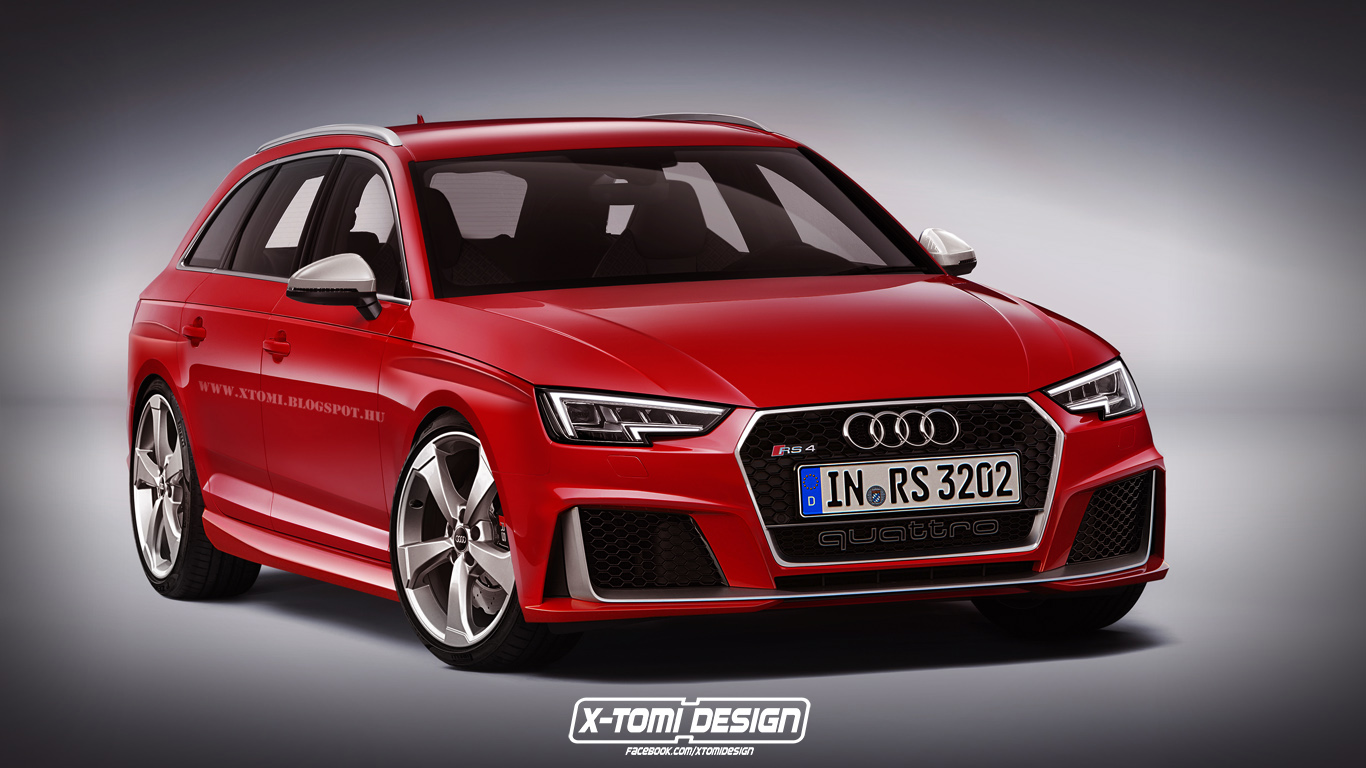 At a first glance, we might depict some minor changes compared to the present version, changes that transform it into a more aggressive body, with the sporty front spoiler taken from the RS3, new side skirts and mirrors or the now much darker grille.
Under the hood, the 2016 Audi RS4 Avant might receive some goodies also found on the RS3, which will make it a worthy competitor for the new BMW M3 or the Mercedes-AMG C63. Perhaps Audi might also consider launching a sedan version, which will go just well against the AMG 63.