The Seat Spanish based automaker is preparing the path for the 2017 Ibiza ahead its launch in a couple of years, by revealing a sketch with the new-generation model.
The 2017 Seat Ibiza is thus coming in a teaser image, giving us a glimpse on how the model will eventually look like, even if there isn't much to see.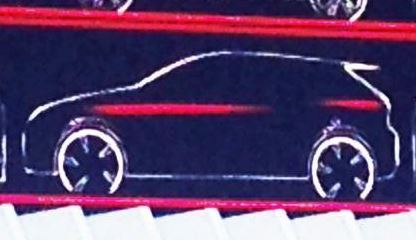 We should anticipate a model coming with a sportier design, slight slopping roof line with roof spoiler, larger wheels and other interesting tweaks.
From what we also know so far, the 2017 Seat Ibiza will stand on a new shortened MQB platform, presently seen on the new Golf, or the Audi 3, Leon and on a few other models.
The shortened MQB platform will also be used on the future Volkswagen Polo or the Audi A1, with new three- and four-cylinder units to be used on the new Ibiza models as well.
The 2017 Seat Ibiza will also receive a fresh infotainment system and safety equipment, but we should be able to find out more in 2016, when the new generation is expected.