Protection systems are becoming more and more versatile when talking about cars. And such a spectrum is the airbag. Car manufacturers have been thinking of new ways of offering protection to passengers and new products have been developed by Ford (the seatbelt airbag) or by Toyota (the telescope airbag). And now, it is the turn of the American TRW company to offer a new and unique product: the roof airbag.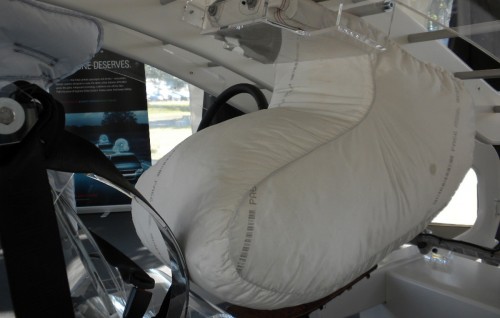 Even though no information has yet been released regarding whether the new airbag system is more or less efficient than what can be found on the present day vehicles, the idea is certainly good and could be implemented by the designers as it could be used to save space, the roof airbag replacing the airbags from the steering wheel and board for both the driver and the front passenger.
Of course, it is up to each car manufacturer to choose if this is a viable solution and further tests are needed in this aspect. And not all vehicles could use it, such as the convertibles or cars that offer a panoramic view.
The roof airbag is said to enter production in the year 2013.