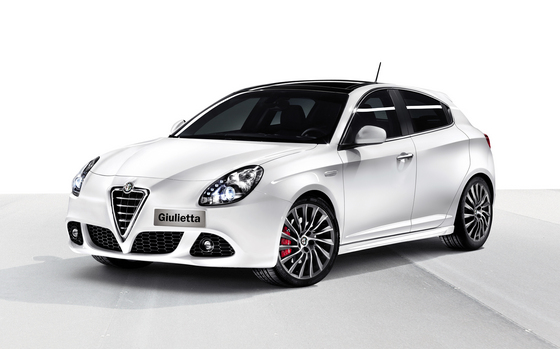 Looks like Alfa Romeo revealed the first images and details regarding the new compact model. Like this the name of the car, Alfa Romeo Giulietta, came out from the shadow and this beauty can be admired in world premiere at Geneva Auto Show from the spring of the year 2010.
The motorization range will contain two engines on gasoline, at 1.4 liter capacity developing 120 horsepower and 170 horsepower in Multiair version plus two diesels at 1.6 and 2.0 liter capacity developing 105 horsepower and 170 horsepower. The head of range will be equipped with the 1.750 TBi engine which will develop 235 horsepower and will be provided only in Quadrifoglio Verde equipage. The turbo engines respect the Euro 5 polluting conditions and will have the Start&Stop function.
The new model, Alfa Romeo Giulietta will be available only in 5 doors body and it will have the C-Evo technical platform which follows to be introduced in the future model Chrysler and Dodge. The exact dimensions of the Alfa Romeo Giulietta are 4.35 meters length, a width of 1.8 meters and a height of 1.46 meters.