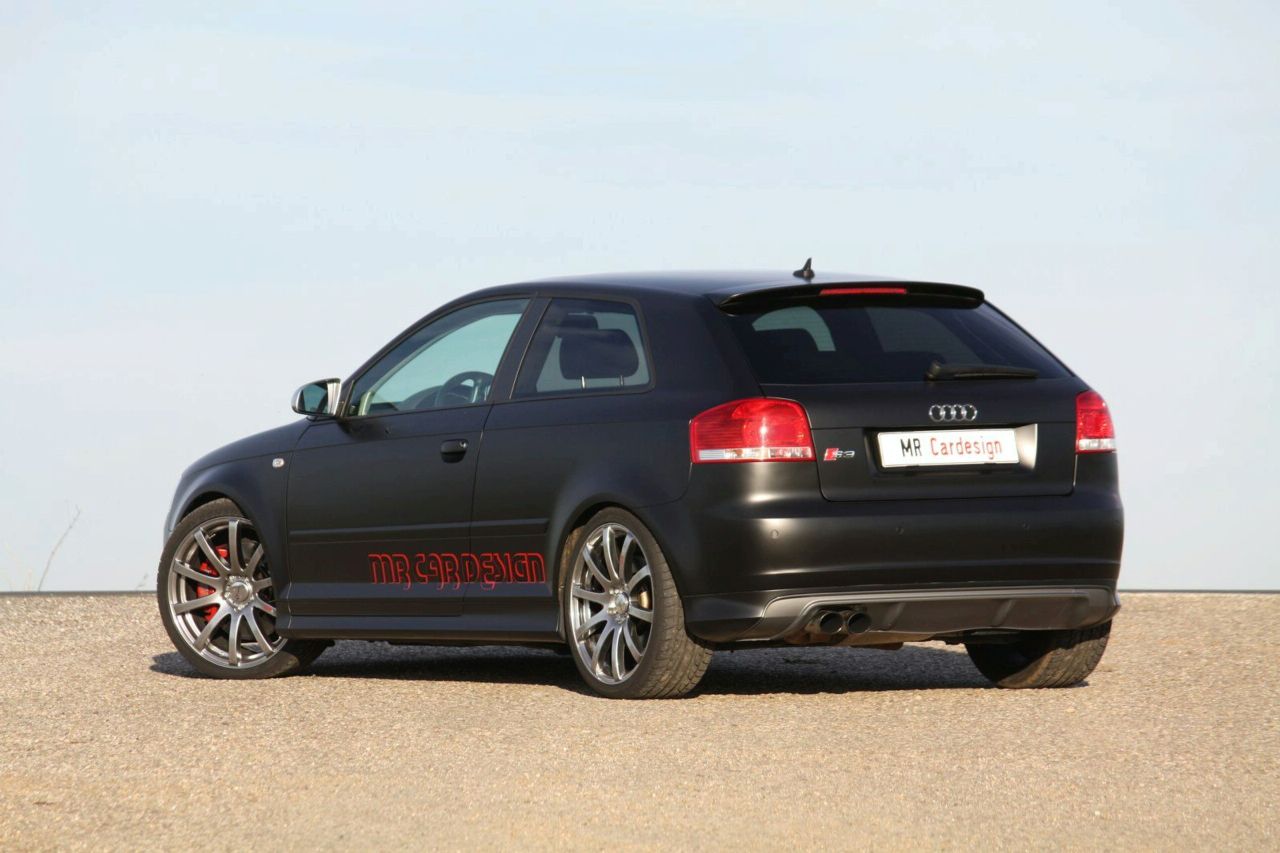 This is a very cool tuning because it comes with custom accessories starting from the outside design to the engine and both of these are more than great coming together. First, let's start talking about what we can see in the pictures namely the outside design of the Audi S3.
There are no custom bumpers or side skirts but there is not need of these, it has a matt black color which fits perfectly on this Audi S3 and also 19 inch alloy wheels and you can also opt for an upgraded barking system from StopTech and even adjustable coilovers by KW Automotive.
With the tuning from MR Car Design, Audi S3 will be able to develop up to 337 horsepower boosted from 265 horsepower which is a great increase. Audi S3 in the stock mode it was still lovely but with this tuning, it makes me wish ver much such a car.