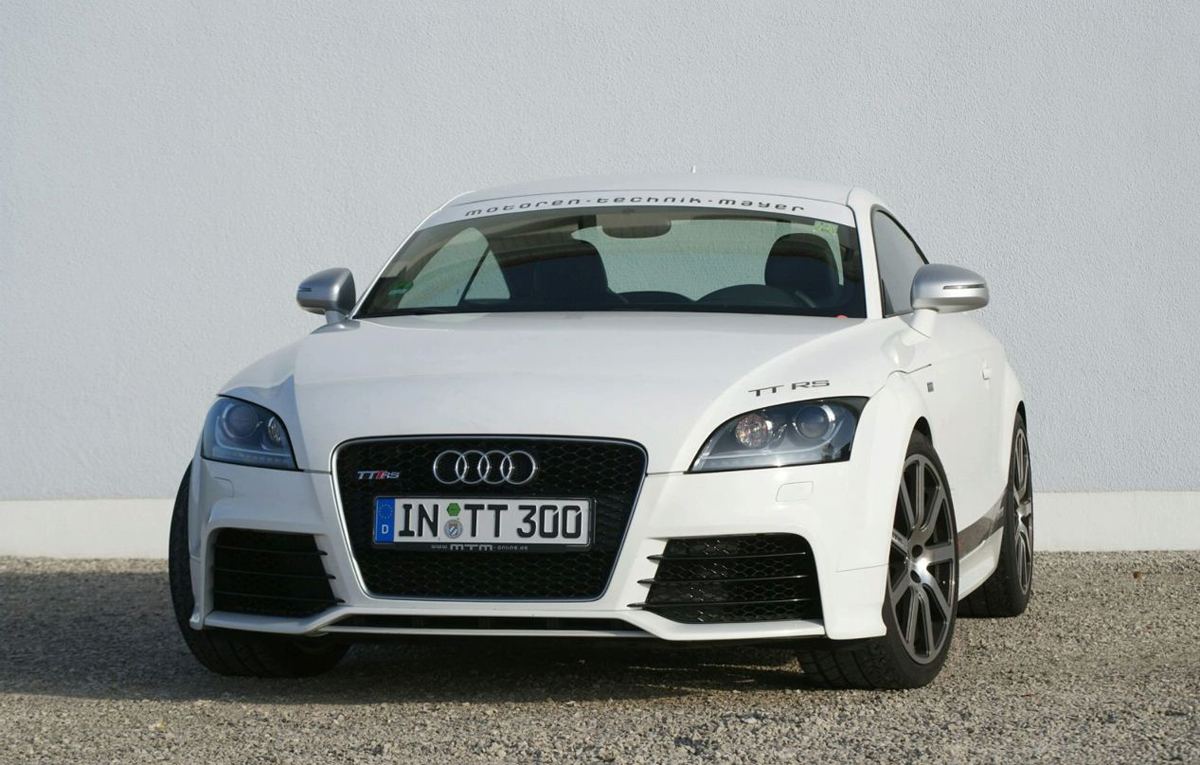 Audi TT-RS, the most powerful version of the new TT has received a performance package from MTM. The most powerful package provides an acceleration from 0 to 100 km/h equal to the one of the Audi R8 4.2 FSI. Motoren Technik Mayer engineers have developed a performance package for the new Audi TT-RS. The standard version of this model develops 340hp and 450Nm, reaching from 0 to 100 km/h in 4.6 seconds.
The 2.5 liter five-cylinder engine offers torque of 450 Nm between 1600 rpm and 5300 rpm. MTM tuners have kept the standard engine as a base package that was developed for the TT-RS. The ECU unit was rescheduled, and the Audi TT-RS has received a new exhaust system, equipped with operated valves according to acceleration and tasks.

So, those from MTM offers three different power stages, depending on customer needs. The first stage provides 404hp and 550Nm, while the second stage power package for MTM Audi TT-RS offers 408hp and the same maximum torque. The most powerful package offers 424hp and 560Nm, with which Audi TT-RS can accelerate from 0 to 100 km/h in just 4.2 seconds and top speed climbs to 297 km/h.