Audi is well known for gunning the title of number one luxury car seller. This sort of aspirational thinking has washed off quite severely on their UK division.
As part of brand awareness and promotion, the British division donated two chromed Audi R8 V10 Spyders for charity just days ago.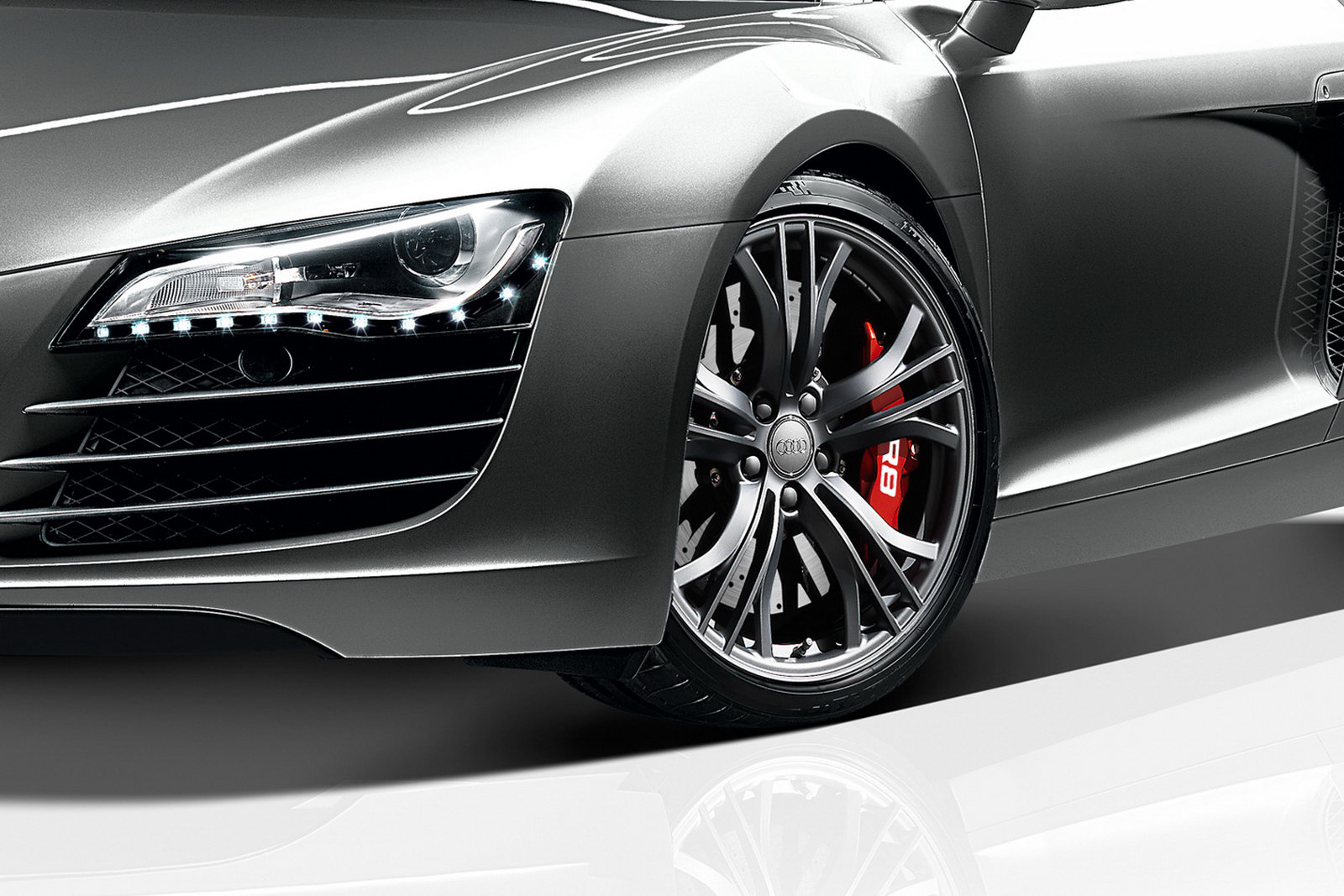 Brand flamboyance at Audi UK continues today, with the announcement of a special celebration of the company's 24 Hours of Le Mans endurance victory earlier this month.

This new special celebration is actually the launch of a limited edition of the Audi R8's original, V8 powered version.
Directly aimed at the UK market, this limited edition Audi R8 will only be produced in 100 units, all of which get the same paint finish.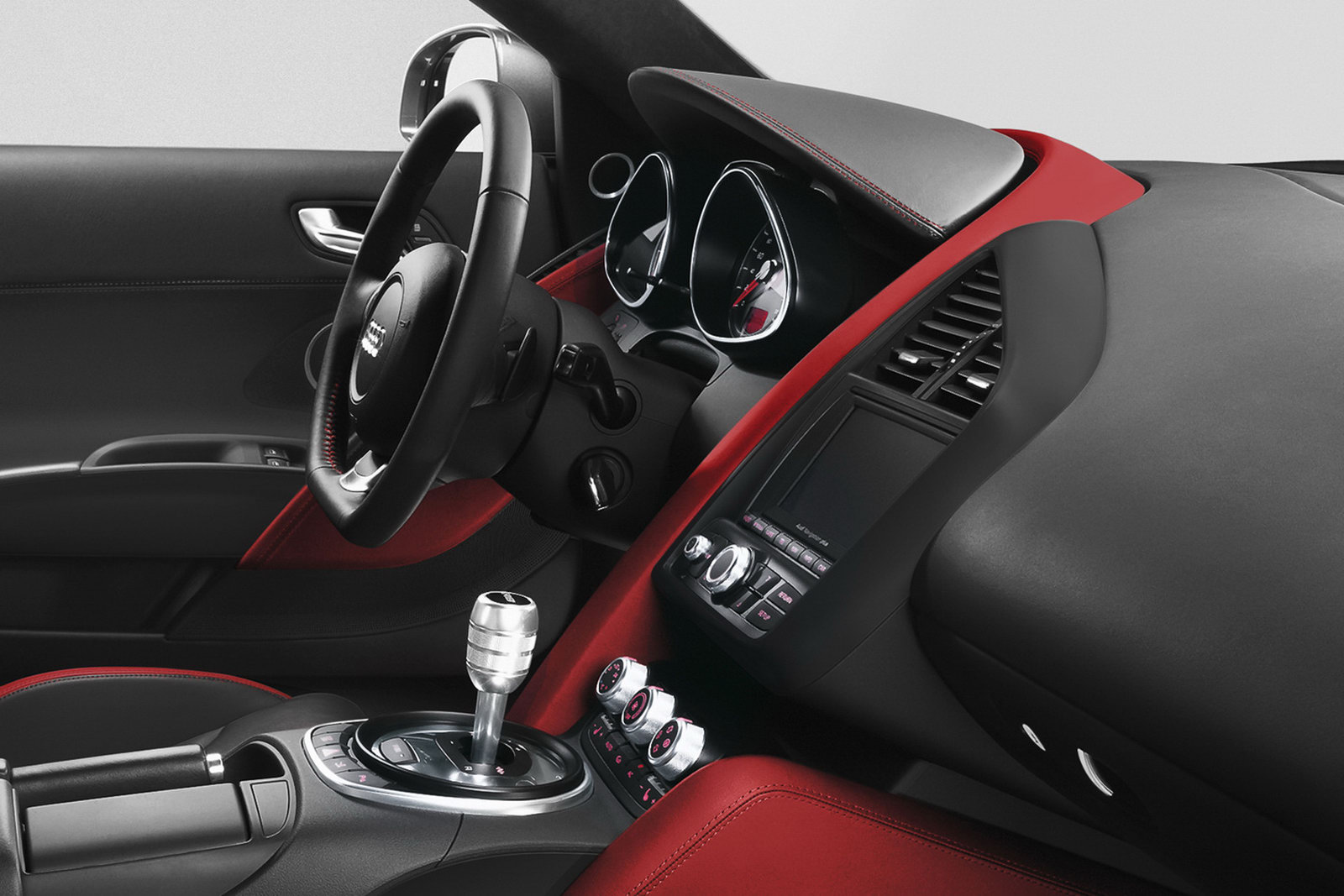 Granted, it is an impressive looking bespoke titanium-effect paintwork and it reminds a bit of parts of the livery used on the actual R18 TDI racing cars, but one would easily say it's gray.
And Gray honestly isn't the sort of color you want your A1 to be, let alone the R8 and in limited edition offering, no less.
Anyway, Audi UK brought home the bacon as far as the 19 inch R8 GT Coupe-look-a-like alloy wheels and red brake calipers are concerned.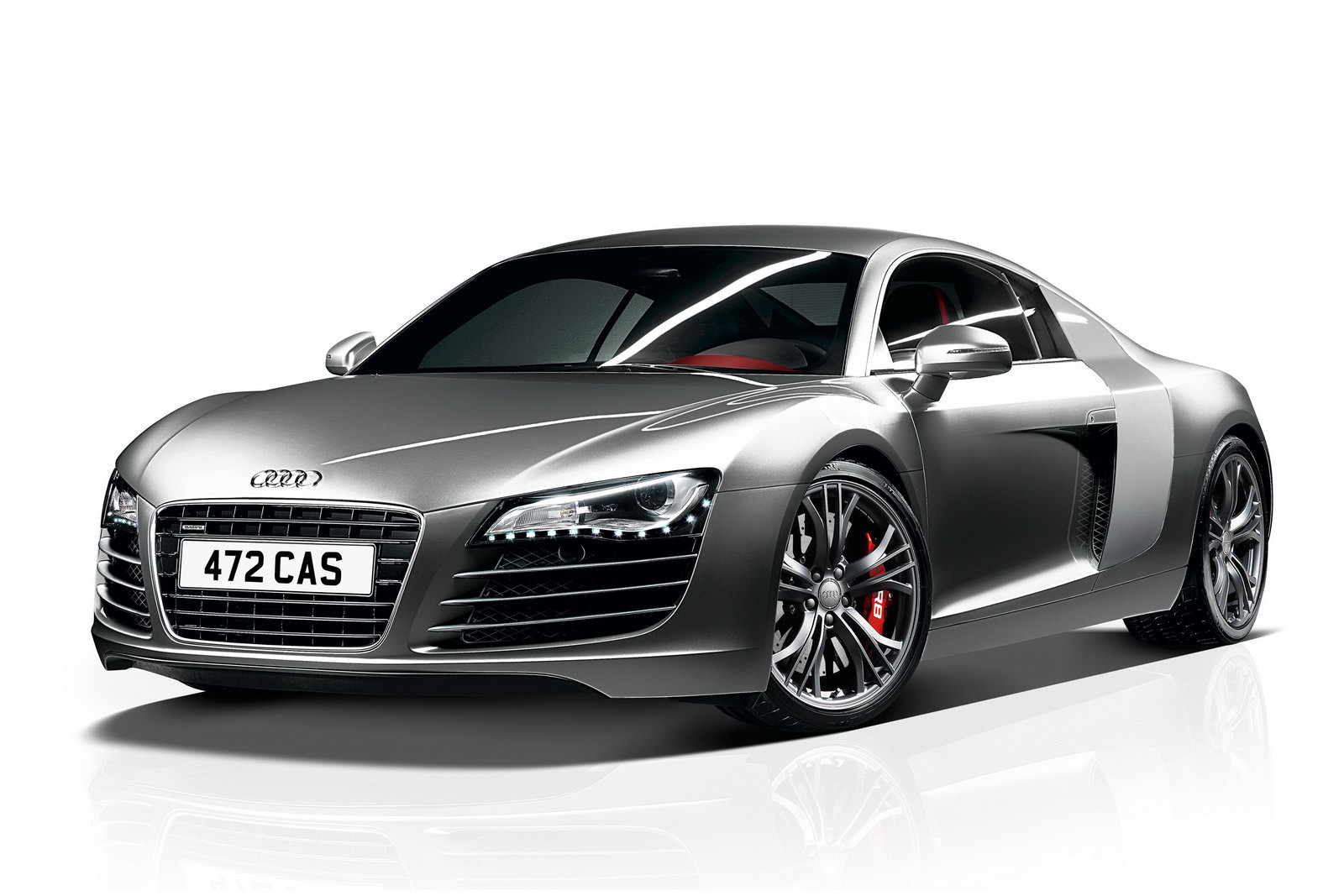 Optionally, you can make the exterior even more dull by opting for the Carbon Package. This brings along an engine cover, an array of carbon sigma sideblades, door mirrors and door sill trim pieces.
Inside the Audi R8 V8 Le Mans dedicated limited edition is where most of the special treats are. Top off what was already a pleasant interior with satellite navigation, Audi Music Interface central display, an interior light package and a premium Bang and Olufsen sound system and you're getting warmer.
The heat is really turned on by details such as stainless steel pedals, the illuminated door sills with bright aluminium inserts carrying the R8 logo and a glorious mix of black leather and crimson red accents that are everywhere.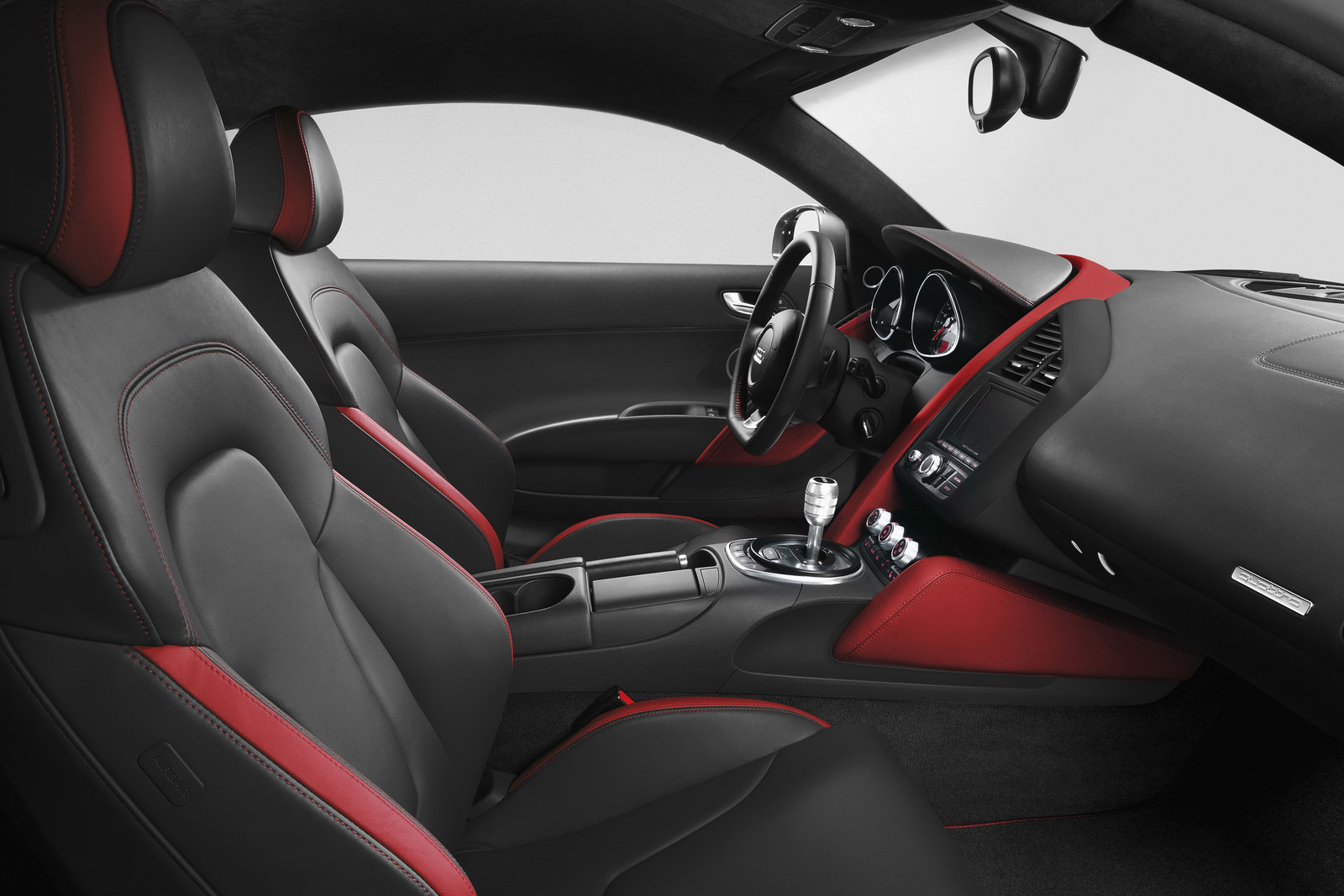 Audi even sharpened up the magnetic ride adaptive suspension system of the R8 for a better driving feel. Frankly, upon hearing all of these from the dealer the only things left to do is put your name down for one and pay the £93.935 price you need to put one on the road in Britain.
I know you are slightly disappointed about no changes being made to the 4.2 liter V8 or its power output but let's be honest, 430 horsepower is enough even for a car like this.