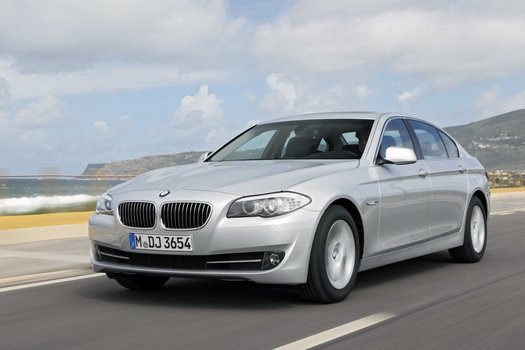 Our subject from today, BMW 5 Series LWB or with long wheelbase is an alternative to the BMW 7 Series on the Chinese market. It is such a close alternative, from the dimensions point of view that it is hard not to confuse them. This BMW 5 Series LWB is not a global model, it's addressed just to the Chinese clients, and for those guys the length is very important.
If we are still at dimensions chapter, I have to say that this BMW LWB measures from head to tail with 14 centimeters more than the standard 5 Series, having a total of 5.07 meters. This new model closes very much to the BMW 7 Series segment, which measures 5.07 meters, but that's a necessary risk.
BMW 5 Series LWB was made in China and for some reasons it has just three engines on gasoline and six in line, with a power range between 204 horsepower and 306 horsepower. The interior was meant to provide a superior comfort to the user and as for the price, it is not known at this point, it may be communicated at the Beijing Showroom this month.