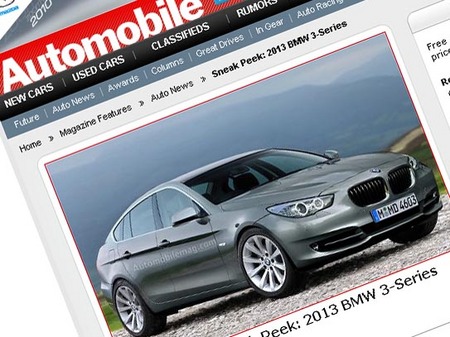 From all the details and information concerning the now BMW 3 series generations, a few things about the top version BMW M3 occurred to me. I wish to have some pictures to back up what I'm going to say about this car but unfortunately we have just one with the exterior. First of all the new BMW M3 will be available just in coupe and cabrio versions.
Eventually the actual V8 engine will be replaced by a more powerful one, a turbo one with six-cylinder, at 3.0 liter capacity which will be able to develop somewhere around 450 horsepower. All of that sounds very good but this new BMW M3 will not appear on the market until the end of year 2013.
Because the BMW 3 series cabrio will remain the same with that rigid roof, looks like there is in plan to make a more exclusivist model, I'm talking about a BMW M3 Speedster with lowered windshield and simplified textile roof. That means that a car with a more temperate character, gains a much more sporty character, a more technical aggressive.