Porsche Design launched after 27 years the second watch for the divers. It is called P6780 Diver and will be released this summer. As we have used so far, those from Porsche Design will "break the ice" this summer, in terms of accessories.
This time the Germans had prepared a little surprise for lovers of swimming, namely they created a watch that can withstand a depth of 1000 m. The watch was named P6780 Diver and consists of three main parts. One is the stainless steel casing that is surrounded by a titanium bracelet which has the mechanism to safeguard against shocks.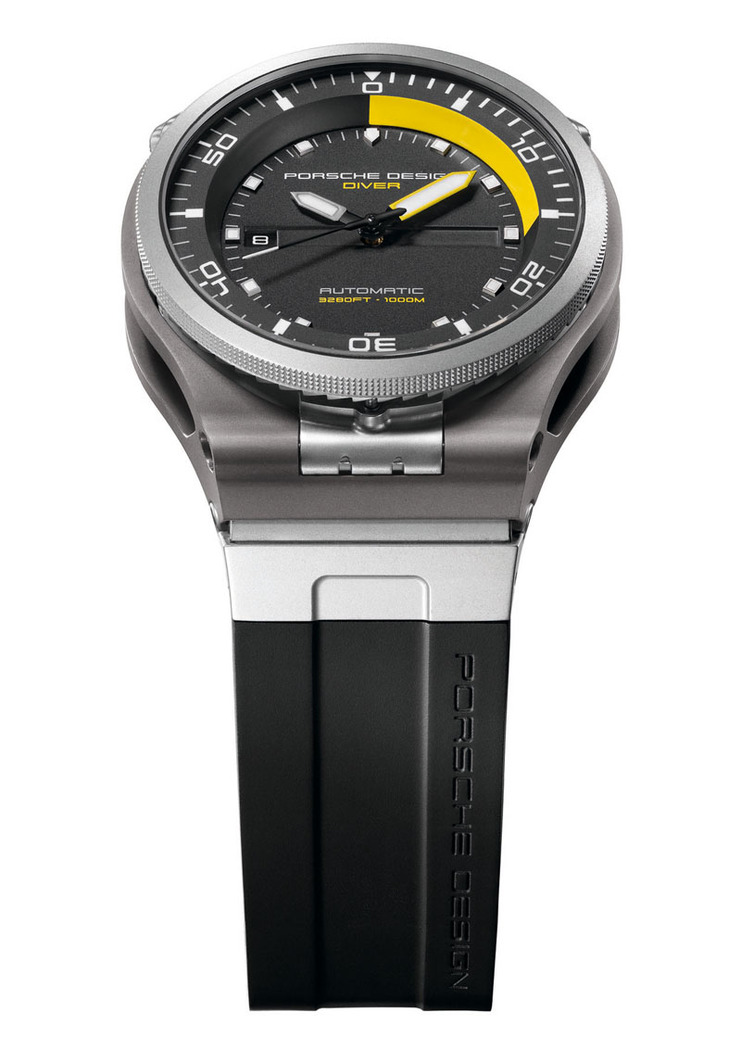 The clock have inside an ETA 2892-A2 automatic mechanism. Porsche Design P6780 Diver is the second model produced by Porsche Design for divers, the first of these, Ocean 2000, being designed by Ferdinand Alexander Porsche in 1983. Porsche Design is a luxury brand founded in 1972 by Ferdinand Alexander Porsche, still then it was considered a top player on the accessory's market.