The title may be a bit difficult to get around if you are not familiar with Chrysler's marketing techniques but the image below pretty much says it all.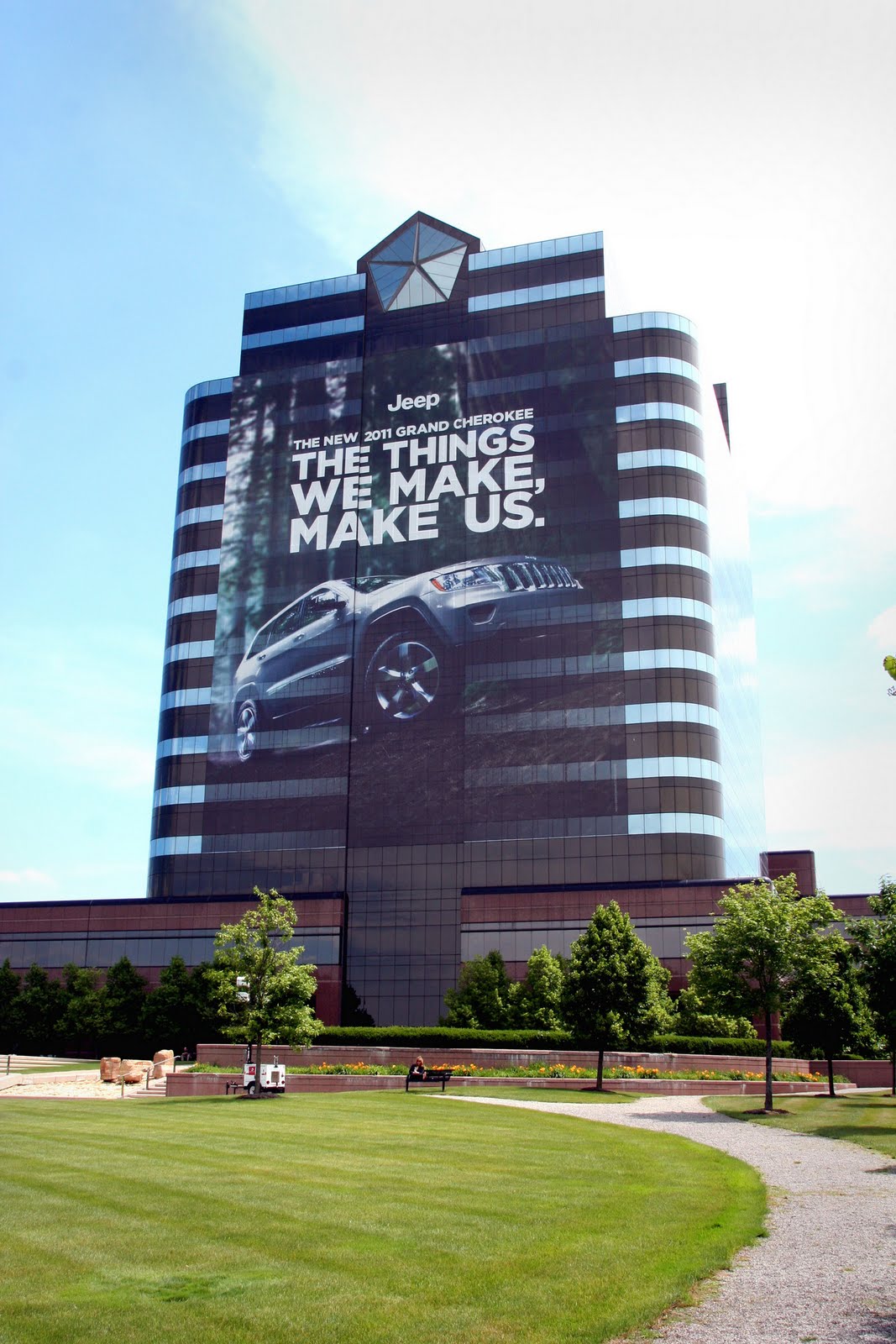 As part of the Auburn Hills maker's strategy, the company is promoting it's latest major product, the 2011 Jeep Grand Cherokee with a massive print that covers most of the front of the headquarters' building.

The canvas wrap measures 103 feet in height and 52 feet in width features the new Jeep model and the company's new tagline, "The things we make, make us", which made its screen debut in the very first TV spot for the 2011 Grand Cherokee.
Mike Manley, President and CEO for Jeep Brand of Chrysler Group LLC stated that the Jeep Brand together with the entire company are very proud of the all-new 2011 Grand Cherokee and that the canvas wrap of the building is a representation of the long-hours, determination and commitment given by the employees to make the new SUV a class leading vehicle.
According to the automaker, the wrap will be seen every day by around 200,000 drivers and passengers along Interstate-75 in Auburn Hills, Michichan. While that may sound round I'm not sure it will justify the investment but I'm guessing the media coverage of the event will more than do so.