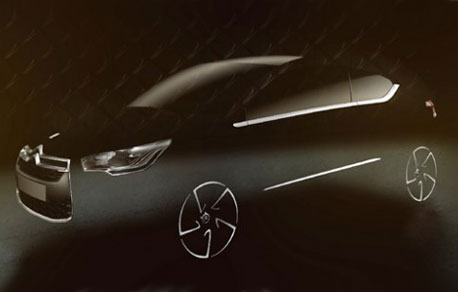 Citroen will launch at Geneva a new concept, named Survolt. According to the first informations provided by the French manufacturer, the concept will revolutionize the electric vehicle segment. Although they prepared for Geneva two very important premieres, both bearing the DS imprint, namely DS3 Racing and DS High Rider, Citroen does not stop there. French manufacturer will be exhibiting in the Swiss Motor Show another concept, named Survolt, who wants to be a new exponent of his electric intentions.
Citroen wanted to not reveal too much informations about the new creation, telling us just one statement, able to incite the spirits: "The concept will revolutionize the patterns of the electric vehicles, gathering the competitive spirit, the research and the ecology. Survolt will carry forward, to a something more advanced leve, the technology used at RevoltE".

In these conditions, it can be assumed that the new model will be powered by a potent electric motor, powered by a conventional unit, which recharge the batteries to give a greater autonomy. More details about the mysterious Citroen concept will probably find a few days before the Motor Show in Geneva.