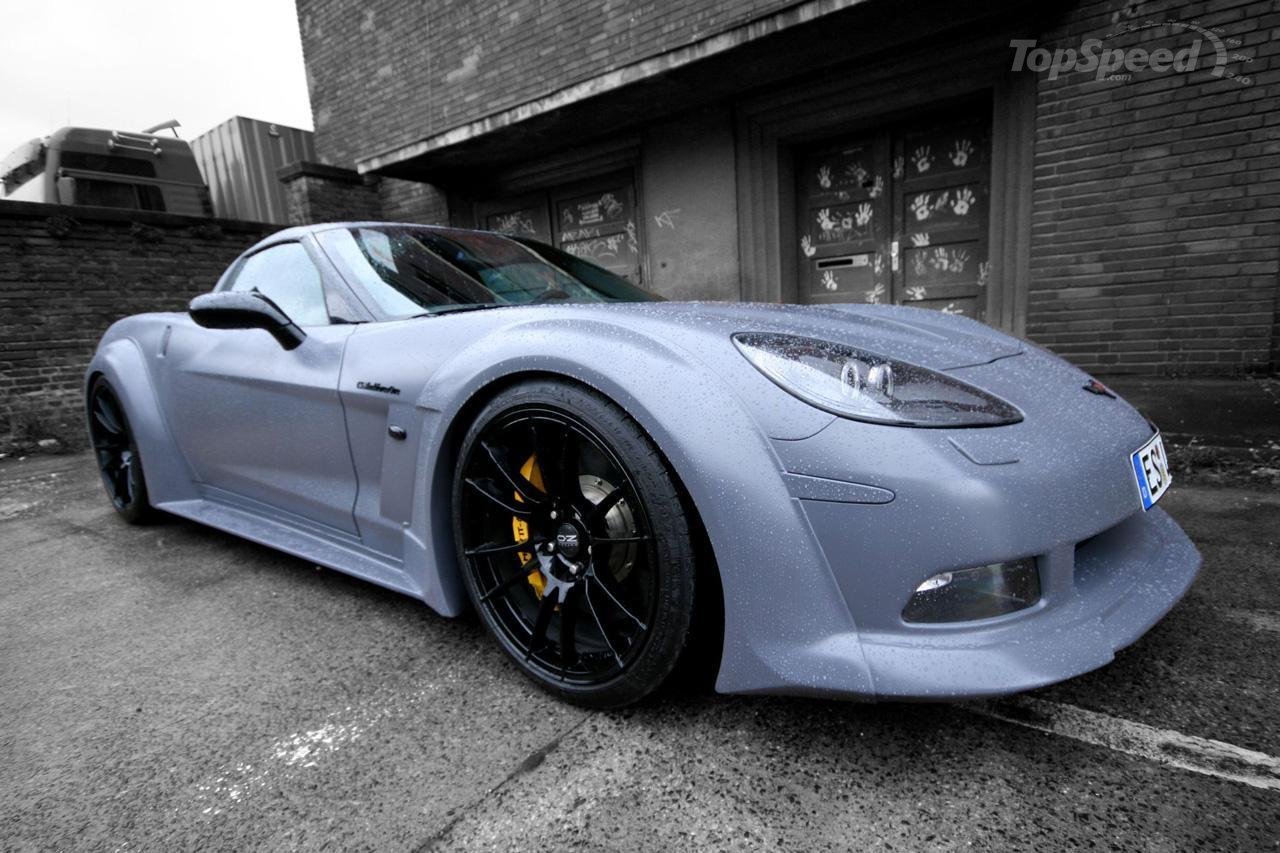 When you look at these photos, you see kind of a Sci-Fi sport car so you're almost not wrong, it is a cool car but it was built in reality. Also, they didn't do these photos just to show us the car itself, as you can see they made them in a very nice background making this car to look much more attractive.
Corvette C6 BlackforceOne is one of the best looking cars of the world. Also, at this car the nice design is not the only good thing at it, it has also a big engine making this car to develop an amazing power of 780 horsepower.
This car also has a very high top speed: 330 kilometers per hour. For a complete version of Corvette C6 BlackforceOne, the price starts from 190,000 euros so few people can enjoy this amazing car because as I expected, it is very expensive for me.