One of the best things you can do for your ride is to install new truck wheels that are designed for the off-road lifestyle that you love to lead. The right set of truck wheels can take your further than your old, factory-installed rims ever could and ensure you enjoy every last inch of your journey off the beaten path. Finding a new set of wheels might seem like the easy part, but the truth is you need to be in the know during this part of the process if you want a set of tires that are really going to give you the performance you need. Consider these 5 crucial factors when choosing your tires in order to get the perfect match for both your ride and your off-roading needs:
1. The Materials
The composition of your wheel is everything. Most off-road wheels available on the market today are made of either steel or aluminum alloys. Steel tires tend to be heavier, keeping your truck grounded in all manner of conditions while generally offering a longer lifespan than their alloy counterparts. However, steel is not the way to go if you value speed. The heavy materials are cumbersome when it comes to accelerating. Alloy wheels, on the other hand, are much lighter and a great option for off-road aficionados that value speed.
2. The Bolt Pattern
Not every wheel is going to fit your truck. The new wheel you choose must have a pattern that matches the one that already exists on your truck. Otherwise, the new wheel simply will not fit. The bolts are the parts responsible for holding your wheel on to your ride and unless they line up perfectly, they will be unable to perform their job.
3. The Size
Your vehicle is built to accommodate a specific tire size. Unless you're willing to perform time-consuming and costly alterations to your wheel well and other parts of your truck, you'll want to stick with the appropriate wheel size when choosing your replacement. Professionals at your local auto shop can help you determine what your wheel size is and assist you with locating the right replacement for the job. Searching for "off road shops near me" can help you find the perfect place to get the info you need.
4. The Look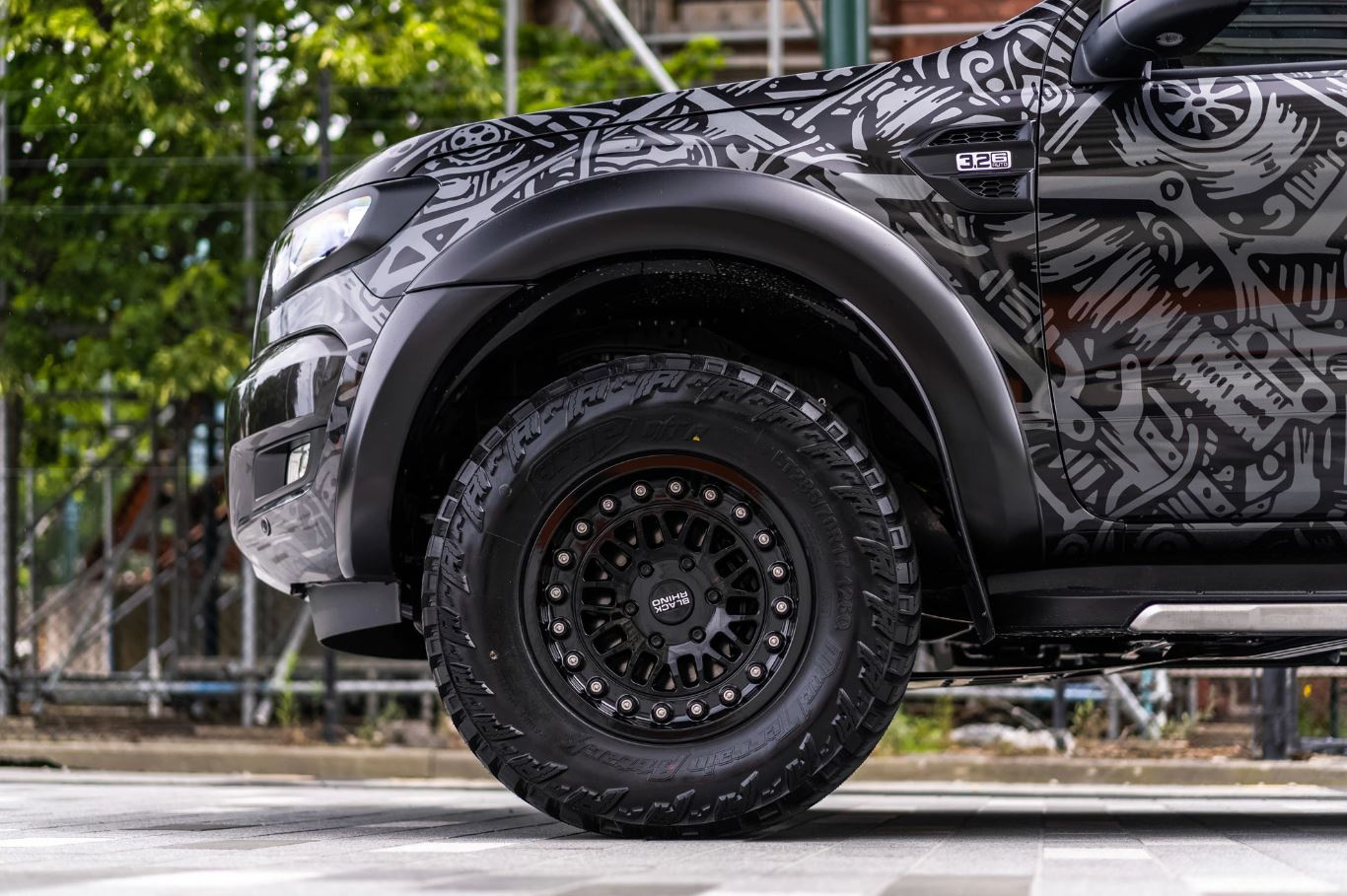 Looks aren't everything, but if you're shelling out the cash for a new wheel, you may as well get something that looks as good as it performs. In terms of style, wheels have more to offer than you'd think:
• Color differences
• Matte vs. polished finishes
• Overall design
In general, if you're looking for a tire with an intricate look, you'll want to check out alloy options, as their light materials tend to be easier to craft into impressive shapes. Steel wheels are generally straightforward with most design differences centered on color or finish.
5. The Beadlocks
Though they're not recommended for regular use on the road, beadlocks can be a huge boon for those who often find themselves off-road. In short, these parts work to ensure the tire doesn't roll off the rim while you're traversing rough terrain. They can be hard to balance but certainly make a difference when it comes to taking on steep hills and rocky paths.
Take each of these details into consideration while searching for your next set of wheels to ensure you're getting the performance you really need from your purchase. Finding the perfect pair of tires will transform the way you go off-road and give the best adventuring experience possible.