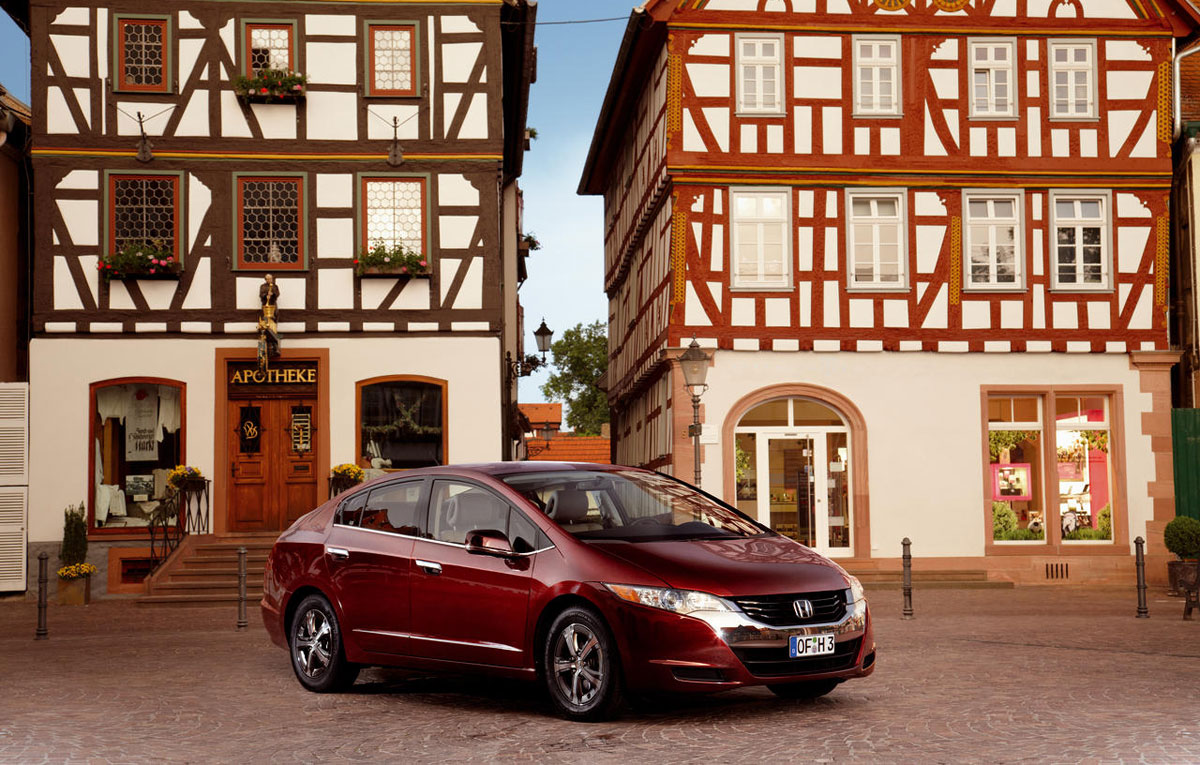 Honda FCX Clarity model plans to launch in Europe. Ecological model use an electrically powered engine which develops 136hp and runs on liquid hydrogen.

Available only in California and Japan, in areas where Americans and Japanese enable supply hydrogen, FCX Clarity can penetrate slowly in the European market. Honda said the Scandinavian countries have advanced in terms of supply systems of these types of cars, but Japan's plans are not currently clear. The hood, trunk, doors and fenders are crafted with aluminum to lighten the load and increase efficiency. Front and rear subframes are made from extruded aluminum to heighten this effect. Ultra-lightweight 5-spoke aluminum-alloy wheels enhance aerodynamics.
The Japanese car use an electric propulsion which delivers 136hp and develops a torque of 256 Nm. This works with fuel cell hydrogen. The machine is capable to produce electricity using fuel cells of hydrogen and oxygen. Capacity "tank" is 171 liters of hydrogen gas and the producer announced autonomy is 460 km. Top speed on a Honda FCX Clarity can reach is 160 km/h.