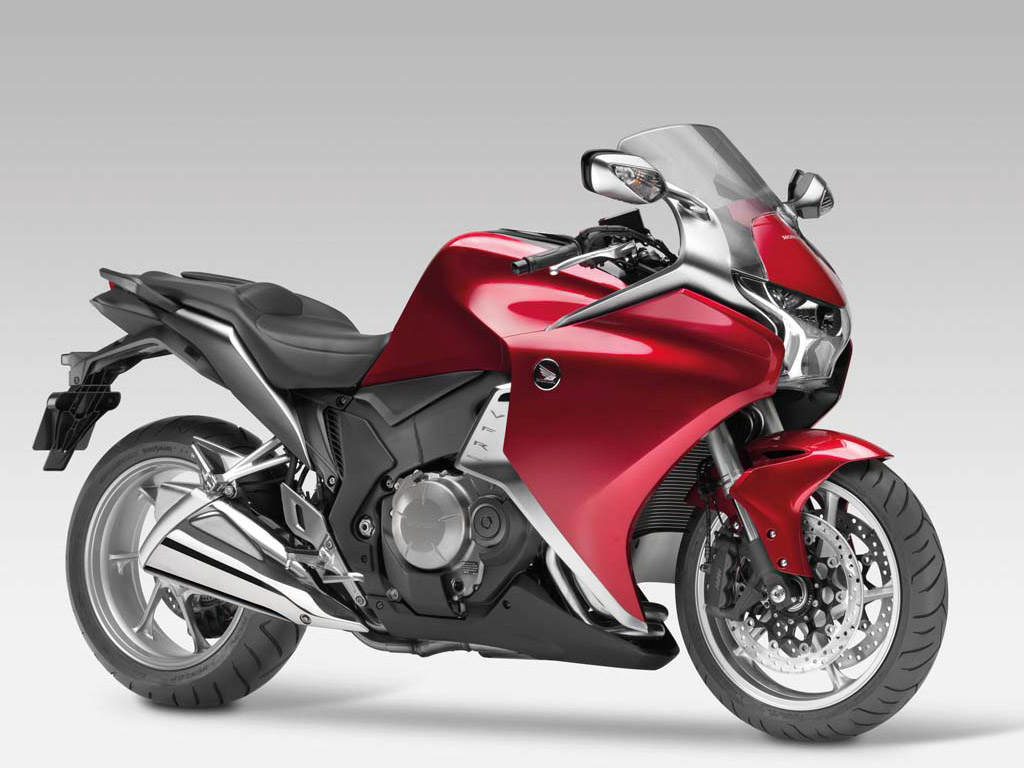 The new VFR 1200F complements the compact powertrain design with a technologically advanced V4 engine (with closer one to another rear cylinders) and dual clutch transmission. Speaking of the engine, Honda's new sport tourer will run on a 1237 cc liquid cooled 76° V4 that outputs nothing less than 172 bhp at 10,000 rpm and a maximum torque of 129 Nm at 8750 rpm.

In the flesh, the all-new VFR's bodywork is downright sculptural, with tight seam tolerances and not a single visible rivet. The V4 engine and dual clutch transmission are also artfully engineered, with a compact powertrain design thanks to unusual cylinder positioning and Unicam valvetrain borrowed from Honda CRF offroad bikes.
The 1200cc version comes with a fused cowl and body that make for a smooth, unified, aerodynamic surface. "Performance is delivered where it's most useful and enjoyable, and for comfortable yet responsive power delivery. The V4 configuration emulates the briskness of a typical inline-4 engine's performance, but is delivered with a pure V4 beat and feel" told us the press release.