It seems some employees at Ford have a hard time keeping secrets. Especially when their training almost certainly included a do not disclose part.
And yet here we are with more information on the 2015 Ford Mustang, adding to the already known vehicle styling (based on the Ford Evos).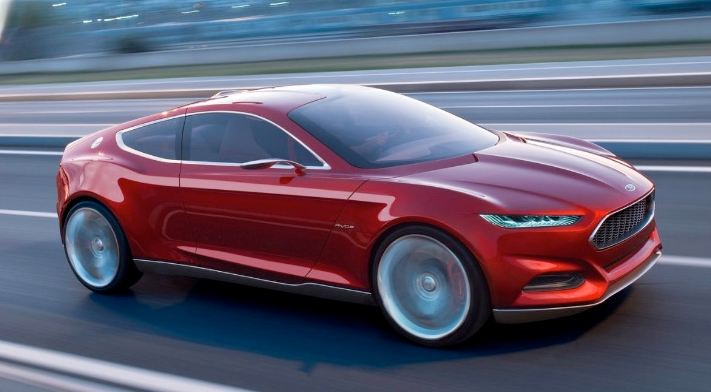 So the Ford employee I am talking about told to the world what will be under the hood of the new Ford Mustang. Rumors were already circulating about a 2.3 liter EcoBoost engine, but that theory was shot down. The base engine will actually be a 2.5 liter, four cylinder EcoBoost engine capable of 300 Hp.

Two other engines were confirmed by the mole regarding the 2015 Ford Mustang. A 3.7 liter, six cylinder delivering over 305 Hp and the top of the range 5.0 liter V8 Coyote engine churning out 475 Hp. It seems this new Coyote engine will be 50 Hp more powerful the the previous one.
With more details sure to surface over the next months, and until the official unveiling somewhere next year, we can only wait and see what Ford will bring to the table.