Jeep has already offered pretty much any kind of special edition or custom part for the three models Wrangler, Cherokee and Grand Cherokee.
And most of those special optional features come from a long running collaboration with Mopar.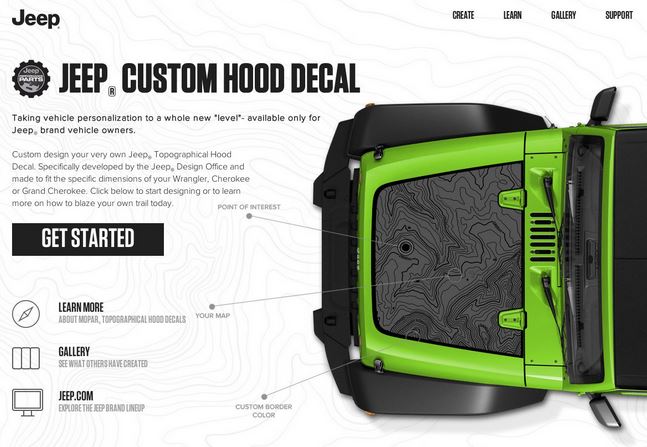 Now the same Mopar and Jeep are offering custom hood decals for owners of the aforementioned models. Since the Jeep Wrangler, Charokee and even the Grand Cherokee are quite at home off road, there is the option to paint decals of famous routes like Hell's Revenge, Fins and Things, Rausch Creek, Poison Spider or Rubicon Trail, just in case you find yourself in that area and get lost.

If that doesn't really float your boat, takers are also able to make their very own graphics using an online customization tool. While most special editions of the Jeep Wrangler, Cherokee and Grand Cherokee are quite appealing, I am now starting to feel the American car maker is taking things too far.