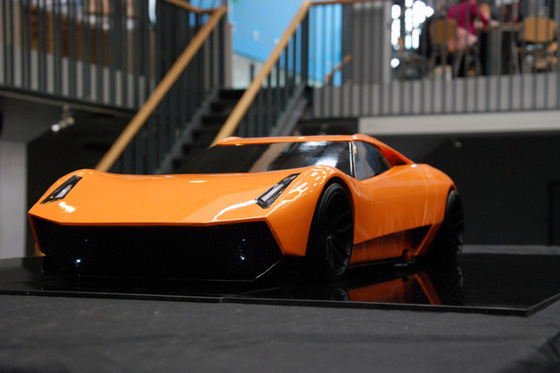 It is known that Lamborghini Miura is one of the flagship models of the Italian company so this new generation of the so known supercar can only delight us. The concept that you see in the pictures was made by a Dutch named Marco van Overbeeke and he succeeded to reborn the famous Italian model with a V12 engine.
Stefan Winkelmann, CEO Lamborghini declared that this Lamborghini is about the future so they will not make a Miura. Is pretty bad that we will not see this incredible car on the streets, the only thing that we can do now is to hope to bring to life in reality the famous Lamborghini Miura.
Only when I think about it, how great it would be to see this car is your own city, in the pictures this Lamborghini Miura Nuovo looks incredible but in the reality I'm sure that it looks ten times better. Just look at that aerodynamic shape, that body was specially made to cut the air like a blade at high speeds. This project is the result of brilliant mind and great imagination.