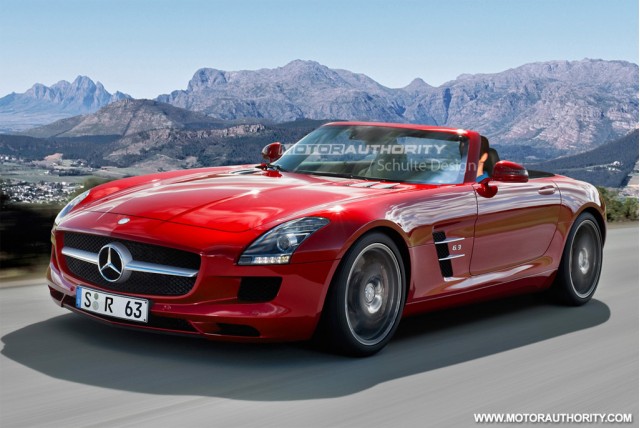 The design of the future Mercedes SLS AMG Roadster was revealed by sources inside the European Patent Office. The convertible will go on the market most likely at the end of 2011.
Well received by audiences around the world, the new Mercedes SLS AMG is preparing its first derivative, a much anticipated cabrio version, justified for a supercar of the stature of the German model. The first sketches of the future SLS Roadster have been made public, after a leak of the European Patent Office.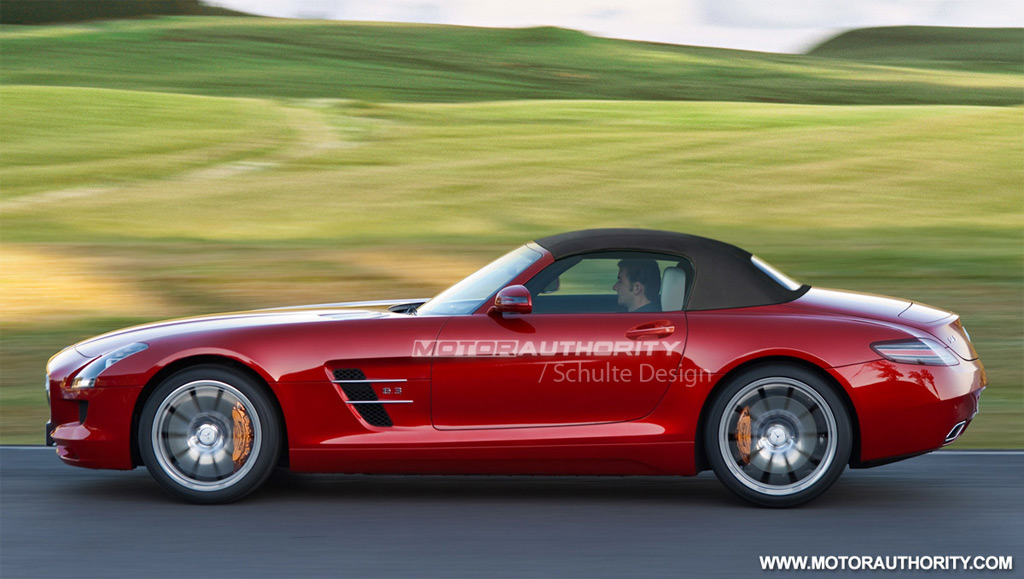 The convertible version, expected to begin towards the end of 2011, will likely adopt a canvas roof, in order to keep the total mass as low as possible. In conditions that the current coupe weighs 1620 kilograms, we can expect that the brother with folding roof to reach about 1720 kilograms, which will have a direct effect on performance. Mercedes will try to blur this issue by introducing the new AMG eight-cylinder in V engine, 5.5-liter that develops 571 horsepower (same as the current V8 of 6.2 liters) and 900 Nm (far above the 650 Nm of the V8's of 6.2 liters).