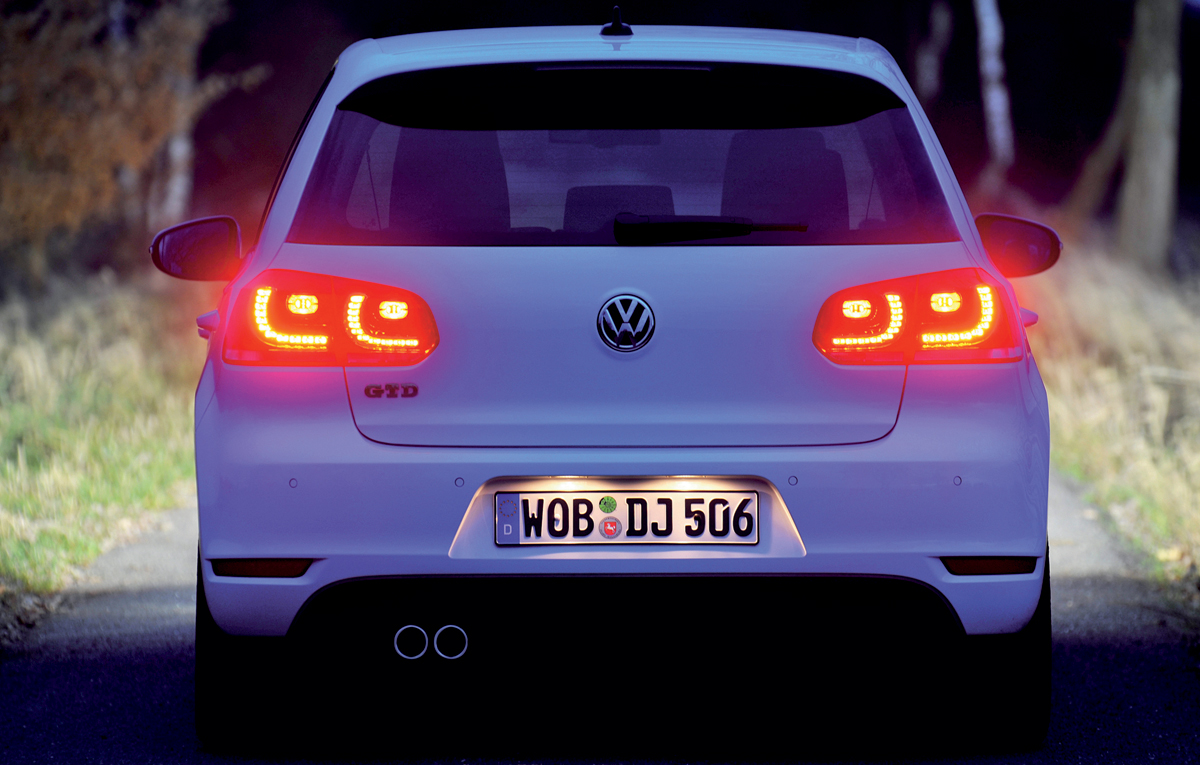 Volkswagen has announced that they will introduce on the optional list of sports versions of Golf (GTI, GTD, R) a distinctive set of stops based on LEDs. Volkswagen officially announced that the new Golf R, GTI and GTD benefits starting this week a new feature that come under the offer of the exterior aesthetic improvements.
This is the LED brake lights, which for the new Golf R are standard and for GTI and GTD are part of the optional list and can be purchased against payment of 350 euros. LEDs that form the new Golf's rear lights consist of four curves, two for each optical block, each line consisting of 11 LEDs. The design is complemented by a LED point in the center of these lines.

The goal of this aesthetic change is to improve the personality of the back of Golf's sports versions by clearly distinct forms. Besides the designs, new LED taillights bring also significant technical improvements. Thus, the LEDs light up with 0.2 seconds faster than conventional brake lights, a response time in real life which is equivalent to 5.6 meters in braking from 100 km/h.