As you probably know, this year's edition of the SEMA Motor Show has opened its gates today, the Japanese people from Mazda choosing to present the MX-5 Spyder, a model based on the soft-top MX-5. The Mazda MX-5 Spyder features a single-panel soft-top painted in a grenadine-red color which is fitted on the windshield with two locks.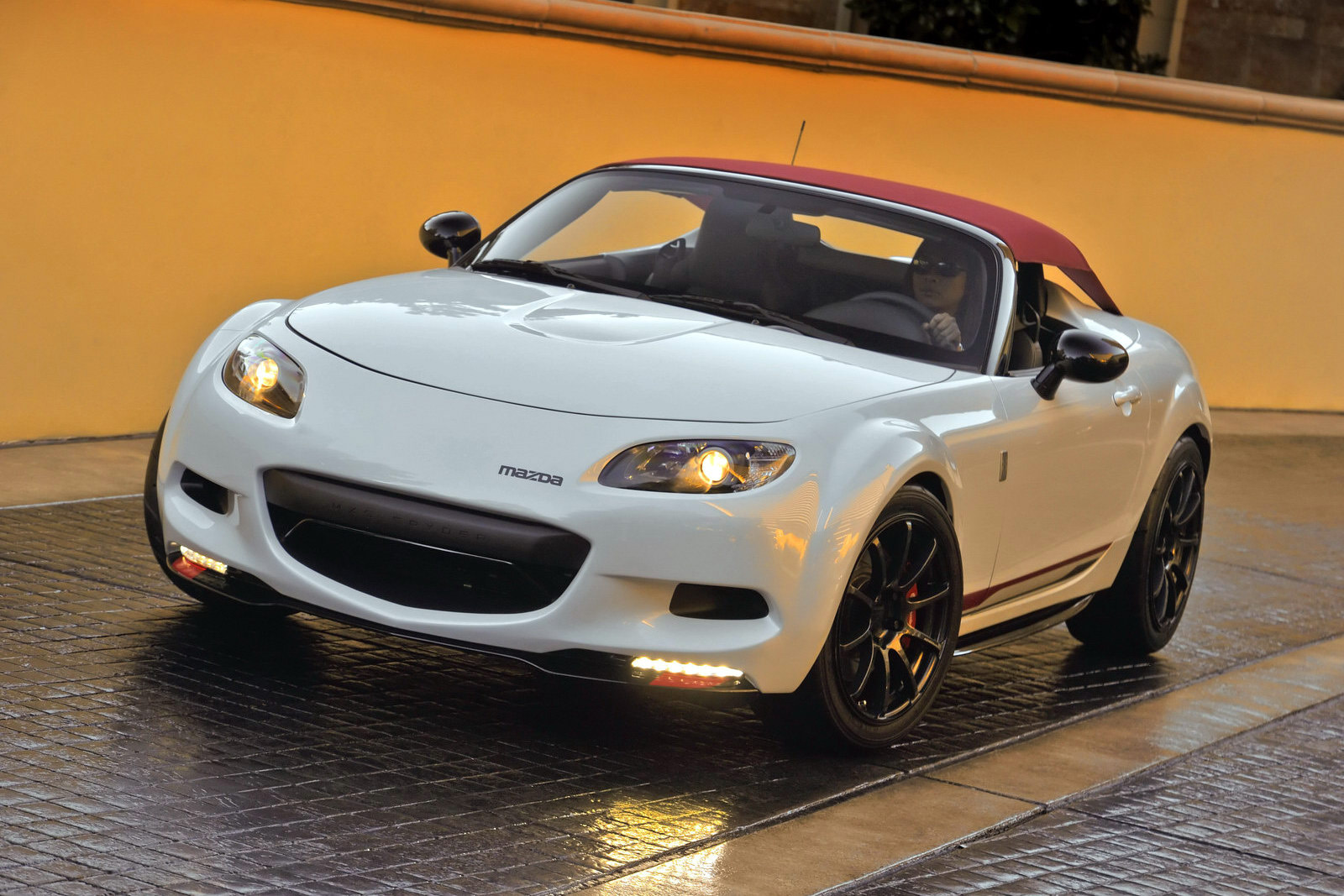 In terms of power, the MX-5 Spyder gets a revised 2.0-liter engine able to run on biofuel, namely isobutanol, the same fuel used in the American Le Mans Series by Mazda's racing division.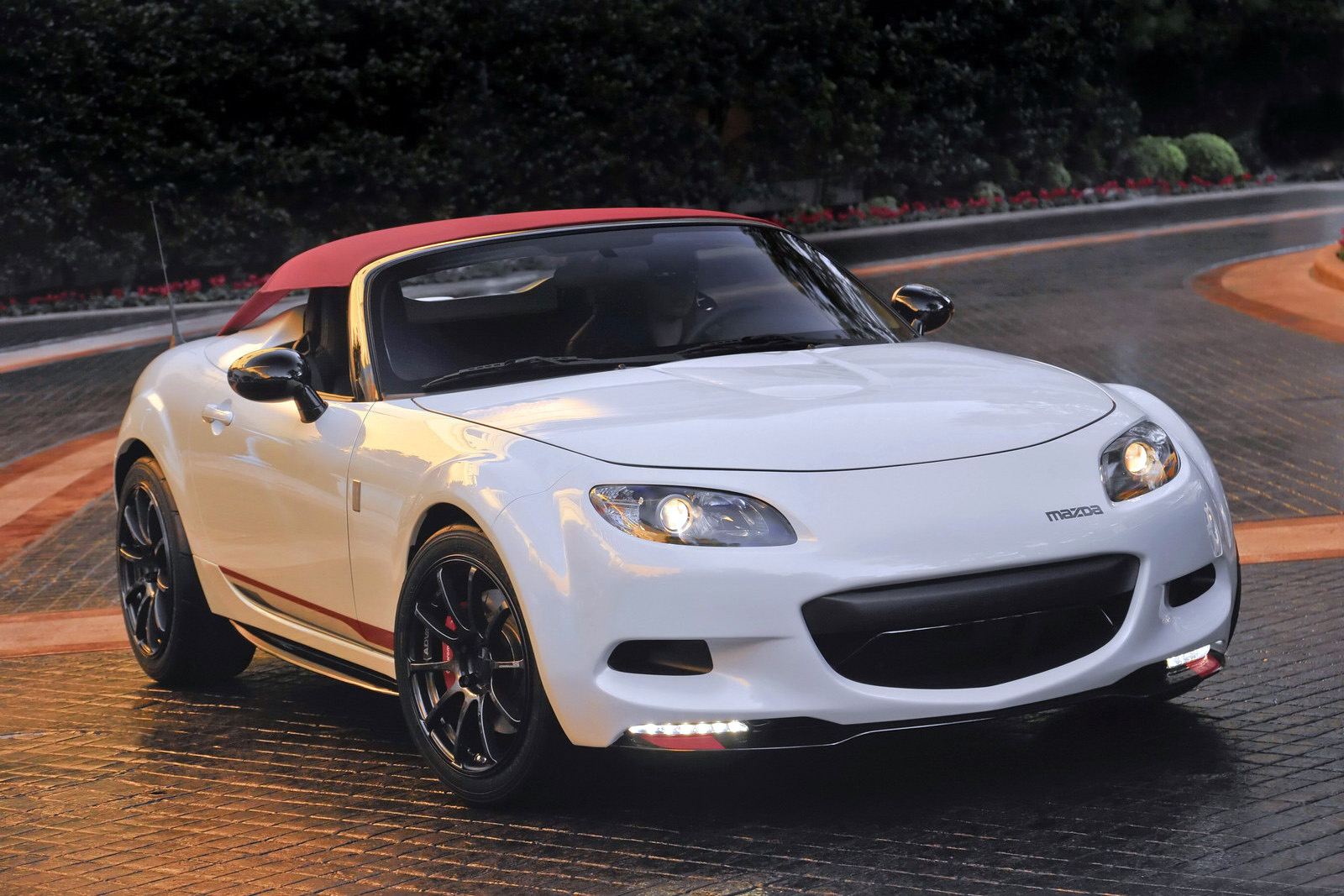 Mazda also decided to lower the suspension and mount a new set of 17-inch ADVAN RS wheels with Yokohama AO48 225/45R17 tires. Inside, the MX-5 Spyder gets Aqua leather and Coal Ash suede inserts, new leather black seats and other minor tweaks.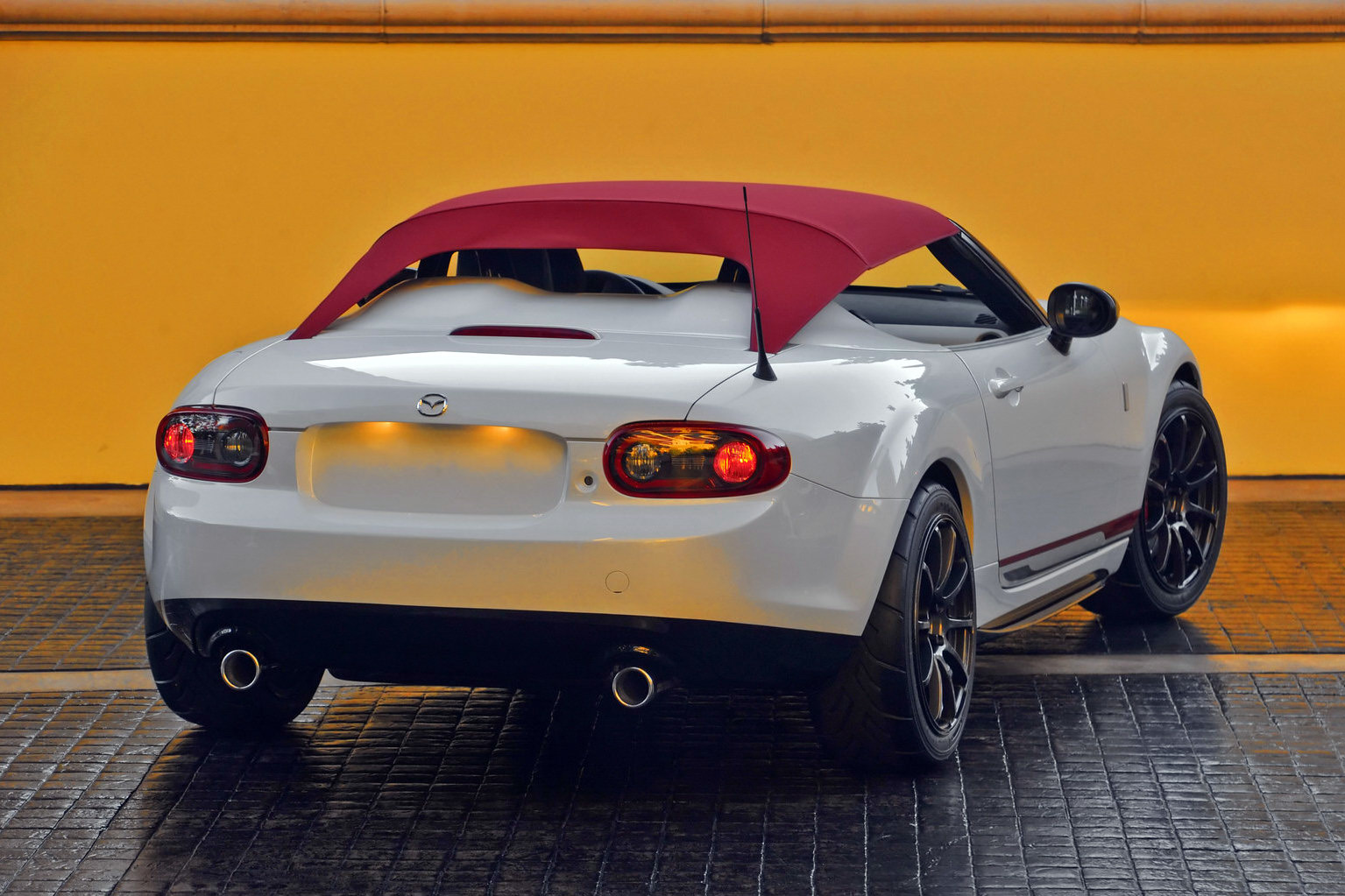 The people from Mazda said: "Although similar to how ethanol is produced from agricultural feedstock, isobutanol does not compromise vehicle performance for the sake of fuel economy and can be added to the current fuel distribution infrastructure without requiring modifications in blending facilities."