It seems that Mini is falling victim to the Stockholm syndrome. Being under the BMW tutelage, it even starts to adopt some of the features from their vehicles.
For now, the ported feature consists of the German car maker's trademark angel eyes, and they will be fitted in place of the fog lights.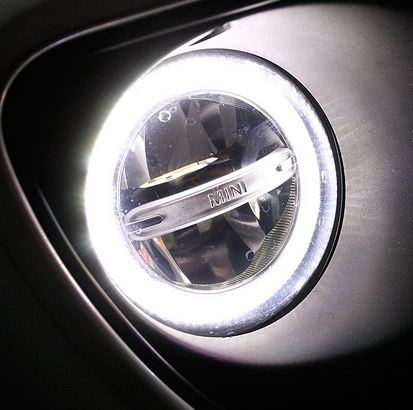 These new lights will be available for any version of the Mini, be it the R56 hatchback, R55 Clubman, R56 Hatch, R57 Cabrio, R58 Coupe, R59 Roadster, R60 Countryman or R61 Paceman. Functioning as LED daytime running lights, the angel eyes will cost any takers 297 GBP (452 USD) and installing them will take around an hour and a half.

I just don't know if this option will have the desired effect. While the angel eyes suit the BMW quite well, the British Mini has always been a bit more conservative (in a true British way). And even though Mini does belong to BMW, they should probably try to keep the two separated.