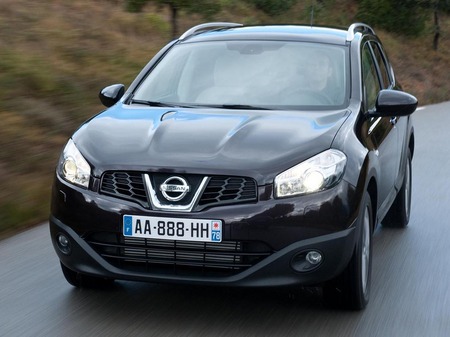 As the title sais this Nissan Qashqai got a facelift. The main features that made it successful were kept but in the same the car is much more improved from the aesthetics and quality point of view. The design of the Nissan Qashqai was remade and the most obvious changes are observed in the front side, now Qashqai coming with a more aggressive look.
Nissan Qashqai was equipped with new suspensions to improve both the performance and the comfort, also another technical improvements took place (new baffles and engine protection panels) which improved the coefficient of aerodynamic penetration from 0.34 to 0.33. The level of comfort is much greater thanks to the finishes quality, new tapestries, new colors and others.
The price starts from 16.990 euro with TVA, the version that enters in the range being the new Nissan Qashqai Visia at 115 horsepower and 1.6 liter capacity, equipped with ABS + EBD + braking assistants, frontal airbags and on sides, air conditioning and others. The range contains two versions of bodies, I'm talking about the Qashqai + 2 being the longer version, with bigger wheelbase, 7 seats and trunk with larger capacity.