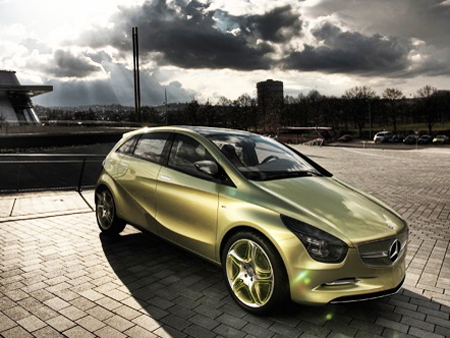 Looks like Mercedes tired to just sit and watch how others are filling up the hot hatch category and so they have plans to make an AMG version of the future Mercedes B Class. Mercedes wants to capture the attention of a younger crowd so they intend to attach to the future Mercedes B Class an AMG version and it is said that the new hatchback will be designed more sport.
This model will represent a premiere and I will tell you why in a second. This will be a Mercedes hot hatch, so what I'm trying to say is that the German company will enter on a whole new land. Those from Autonews are saying that this Mercedes B Class AMG might come equipped with a four-cylinder engine.
The new Mercedes B Class will be launched next year and the AMG version might appear at two years difference, at least that's what they say. About the price is too early to talk about, but I have to say that an expensive model will not have that much success on the public.