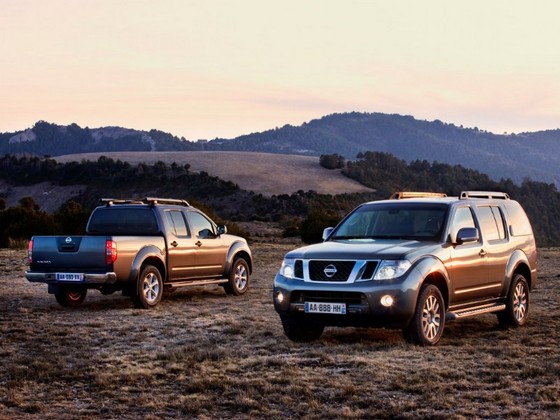 With the occasion of Geneva Auto Show of this year (2010), Nissan will take the advantage and present the facelift versions of Nissan Navara and Pathfinder and I got to say, the facelift is kind of unnoticeable which reminds us of the new Nissan Patrol. Like is said, the changes are almost unnoticeable, from the exterior point of view at least, Nissan Navara and Pathfinder has a new front grille indicating something new.
Those of you who know cars very well and pay attention to details will notice those front spoilers and the slightly redesigned taillights. Also the wheels got an upgrade, they have a new design and a new color for the body. In the interior they put more accent on materials quality and the main concern was the comfort.
Under the hood Nissan Pathfinder and Navara is bringing something new, I'm talking about the new dCi V6 engine having 3.0 liter capacity, developing 238 horsepower and 550 Nm of torque, which will join the four-cylinder 2.5 dCi engine. The consumption is 8.4 liters at 100 km and the CO2 emissions are 224 g/km.