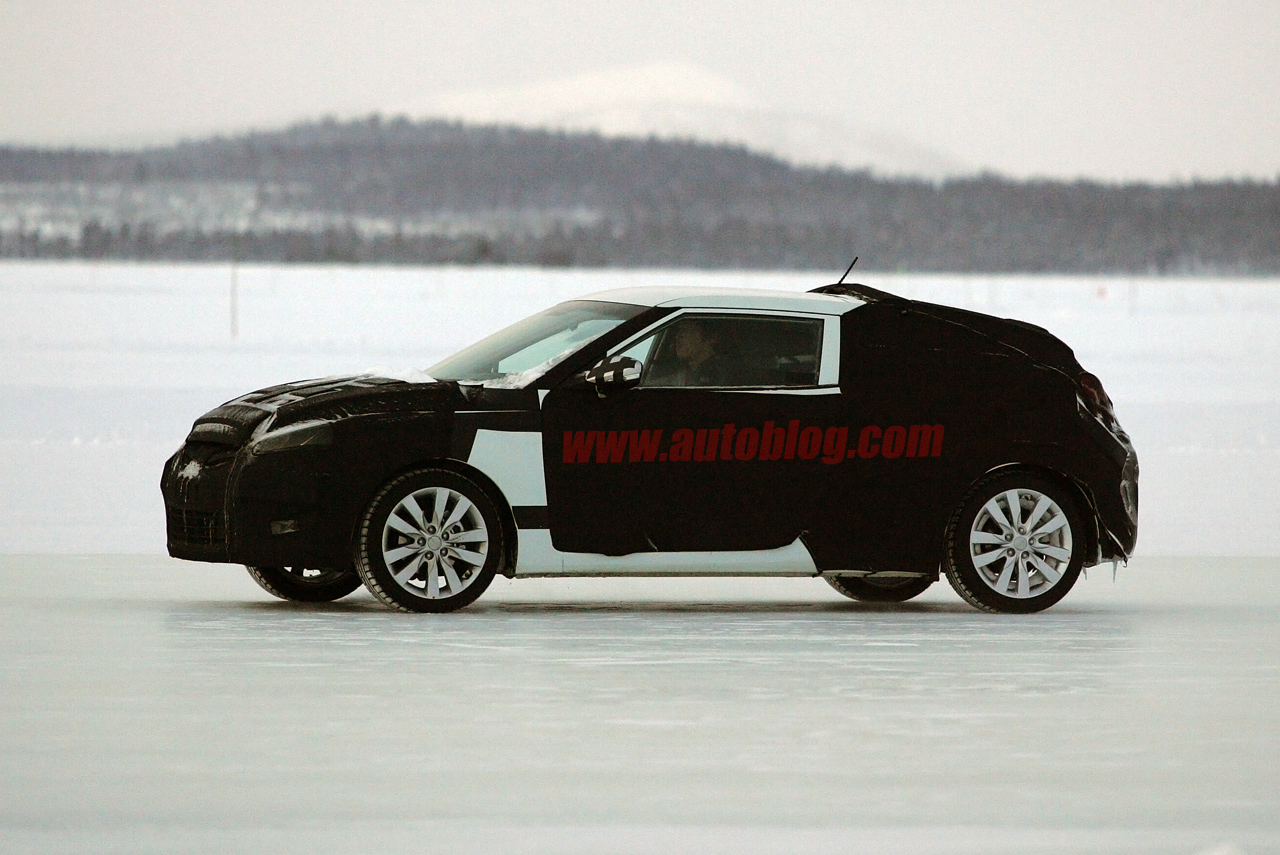 Here is a prototype from Hyundai of a car that is going to be released in 2012. Unfortunately, excluding the spy shots I don't have many details to tell you about the real car under that camouflage because there is nothing sure if this car is 2012 Hyundai Veloster or 2012 Hyundai Tiburon.
We can say that we're sure that this 2012 Hyundai Veloster or Tiburon has a front wheel drive. Probably we're going to see this car at the Geneva Auto Show because as you should know if you read this blog, in the past time were taken a lot of spy photos and all of those spied cars are going to debut at the Geneva Auto Show.
The camouflage covers almost all parts of the car but there is just a little bit of "skin" at the front side and nothing at the rear side, that camouflage is really thick.