Rolls Royce is a luxury brand, it's a brand that does nothing more, so whatever is related to them feels like it has a whiff of the same thing.
Their recent success in sales, the new dealership openings in Abu Dhabi and Asia and the generally growing number of Rolls Royce cars headed out for the road makes for a new problem for the British.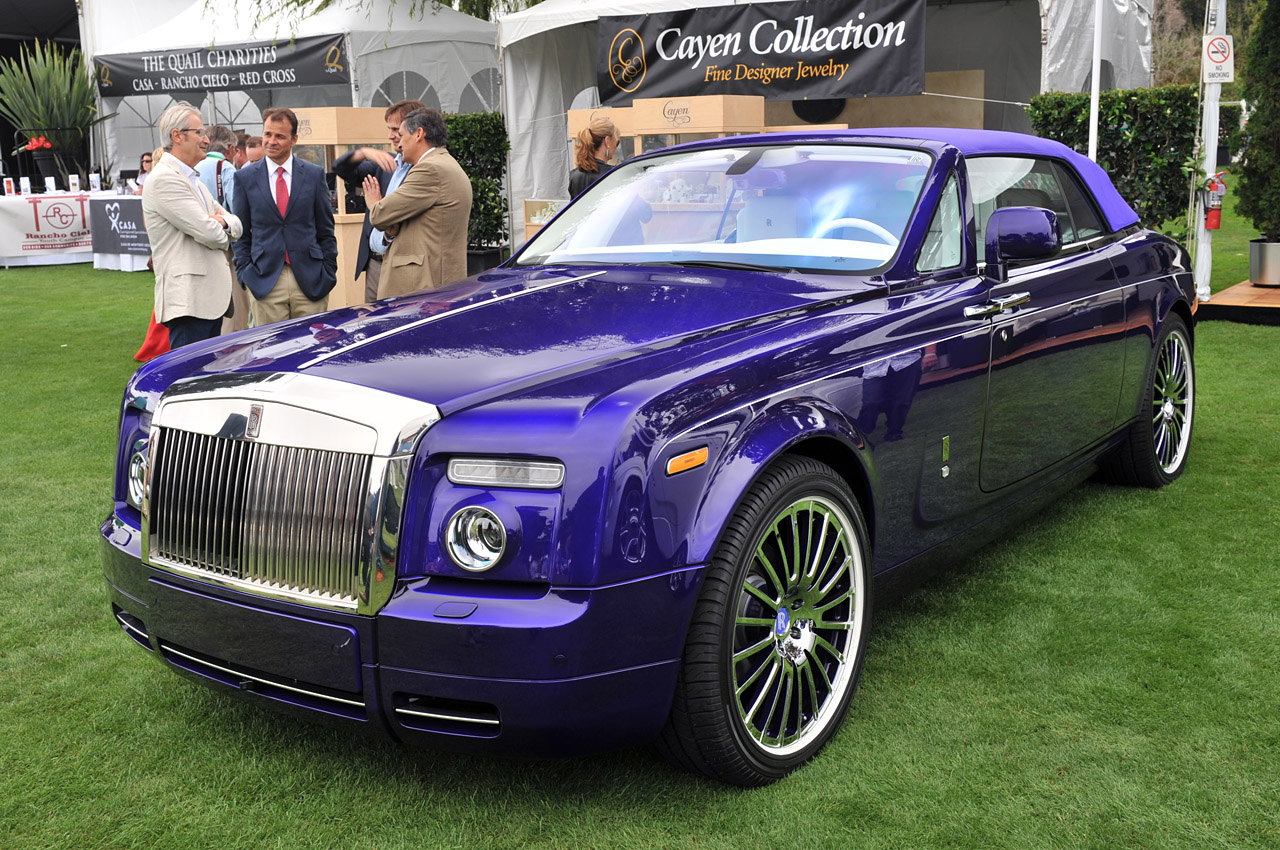 A Rolls Royce badge stands out, part of its charm is the exclusivity. That's what feels like is now slipping through their fingers and it's what they are fighting.

The company's infamous Bespoke department was then kicked into high gear and therefore the exclusivity is coming back.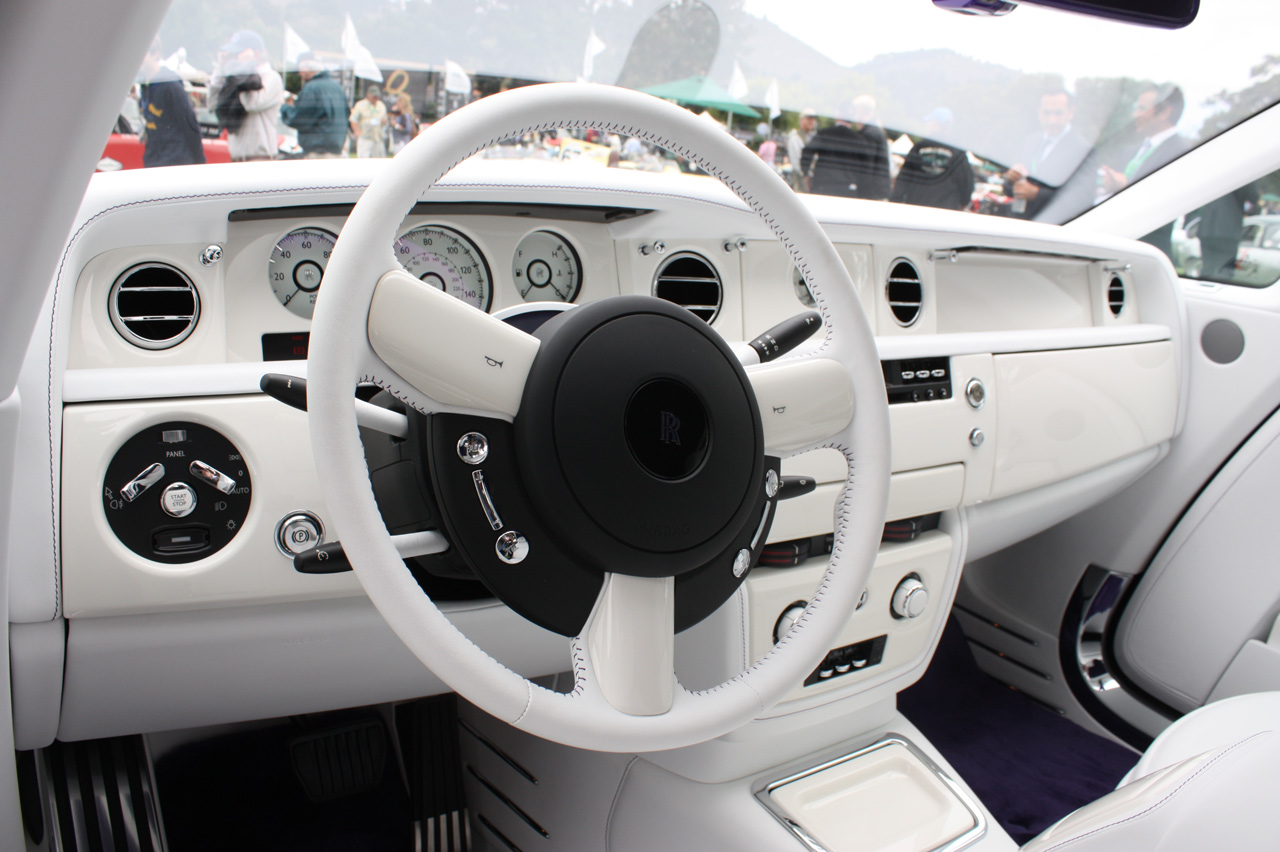 One prime example of this is the Rolls Royce Phantom Drophead they presented at the Pebble Beach Concours d'Elegance.
It was ordered by Michael Fux, a businessman and philanthropist who seems to have taken a particular interest in the brand and yet still wanted to feel as exclusive as a Rolls Royce owner should.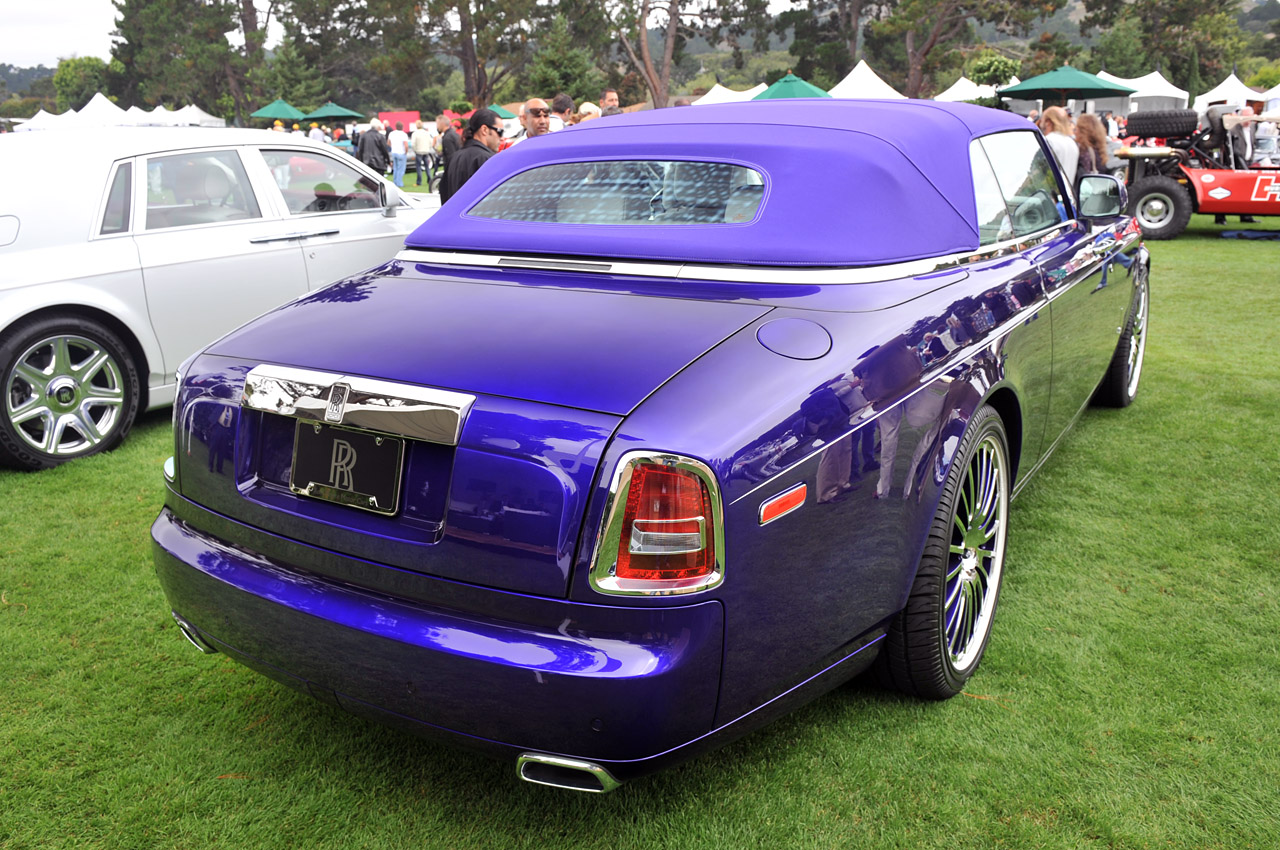 Speaking of which, Fux himself is a pretty old and familiar customer for the British brand and previous purchases were less easily digestible and discrete than this.
There was a Rolls Royce Phantom painted a shade of yellow that generally burned retinas all over the places it went and then there was a cherry red Drophead version.
Source: Autoblog