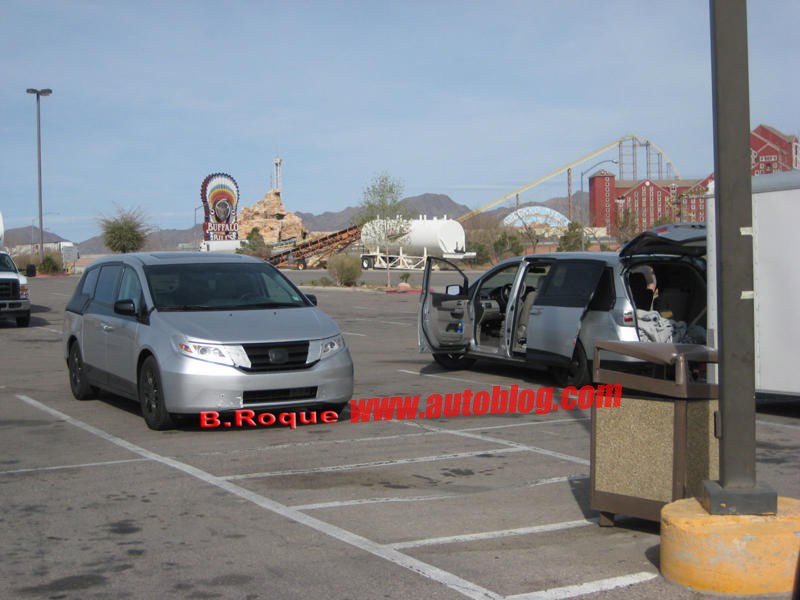 It have passed almost two months since we talked last time about the 2011 Honda Odyssey but in that time, we were naming it a concept and as you can see right now even from the title, we have some spy photos with it meaning that Honda is probably planning to sell the 2011 Honda Odyssey.
I would like to let you know that these spy photos were taken by an amateur which is probably a Honda fan. Also, these spy photos were taken in Las Vegas and there is not just one prototype there are even two prototypes as you can see from the spy photos.
There are some people thinking that this 2011 Honda Odyssey is going to have quite a big success and also that it's going to be one of the best vans in the world while some people are saying that it looks horrible and even that they hate this car.