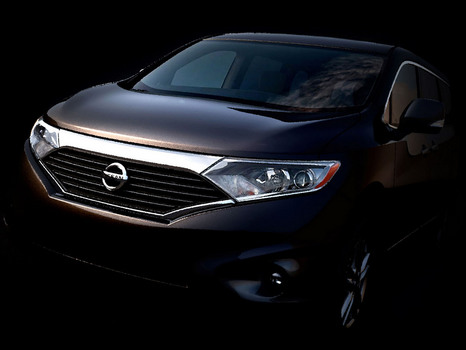 It seems like the Japanese peoples have plans for the next year, they want to launch a new MPV, a replacer of the Nissan Quest model temporarily taken out from production. At this point we have just one picture with this new model, Nissan was satisfied providing just one as a teaser plus a press release, a pretty short one.
Nissan promises that this new model will take the sophistication to another level and above that, the new Nissan Quest will have high level of quality and reliability. Those were their words but it remains to be seen, I hope they don't raise our expectation for nothing. I forgot to mention that they didn't forget to upgrade the security, the security for your family is guaranteed.
This new Nissan Quest which will be available to the early 2011, is the perfect car for the peoples who seek space, security, comfort and functionality at a car, without sacrificing obvious the pleasure of driving. A price was still not been communicated but I suggest to be patient because until the releasing date it's a pretty long time.