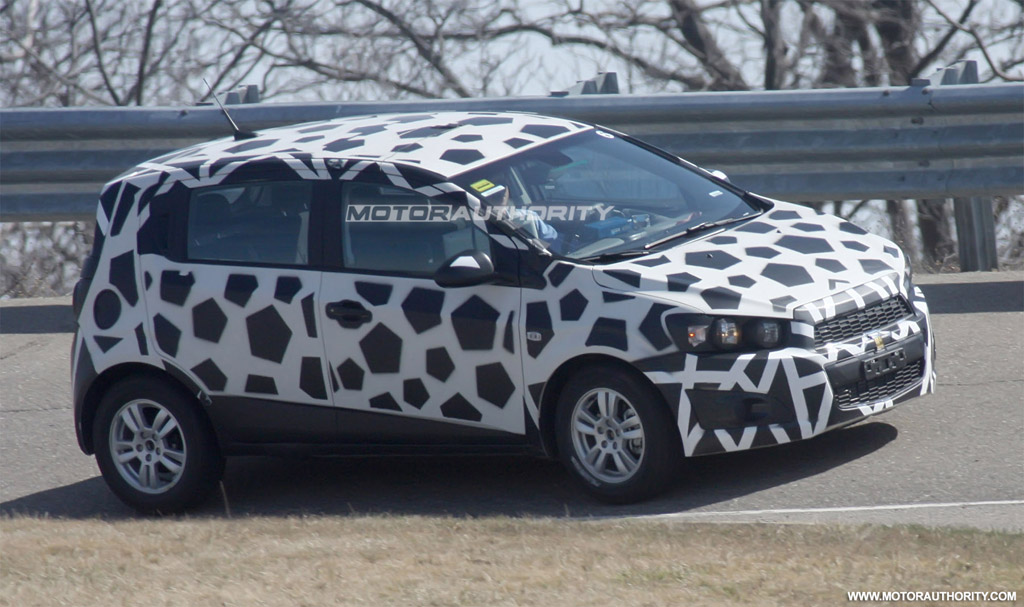 First I have to say that this car, makes part of those who are not really fitting the range of cars that are building their auto maker or at last this is what I think. I'm thinking that Chevrolet is usually building long cars that are also very powerful like the famous Chevrolet Camaro but I think they will also do a great job with this 2011 Chevrolet Aveo Hatchback.
You should know that this 2011 Chevrolet Aveo Hatchback will come with a naturally-aspired version and also a turbocharged of the GM's 1.4 liter Ecotec four cylinder engine.
The 2011 Chevrolet Aveo Sedan but also the 2011 Chevrolet Aveo Hatchback will be available to buy by the customers on January 2011 so we have quite a long time to wait until then so we'll probably see some more spy photos until then and probably also some official photos and other things like that.