How much trunk space does your family need? Groceries for 5 can call for a different method of transportation. If your family needs extra seats and cargo space, we have a few great reliable choices that will not only get you from point A to point B, but will get ANYTHING from point A to point B.
Best Family Minivan: The Kia Sedona
The cost for a new, top-of-the-line 2020 Sedona is around $25,000.
The Kia Sedona offers an 8 seat interior and a smooth exterior. The front was made to match the rest of Kia's lineup. This is a top family vehicle because it proves you don't have to sacrifice your own preferences to accommodate your life as a chauffer-nanny-educator.
Like many other vehicles in its class, it has an outstanding safety rating. The NHTSA rates safety according to each individual seat. The Sedona has five stars for the driver, passenger, and both sides. Because vans are so top heavy, it only has 4 stars in the rollover rating, but a full 5 in overall safety performance.
You won't be racing it anytime soon, but the Sedona gets a solid 276 hp. mpg is 24 on the highway. It has a V6 engine that will not let you down. Its torque weighs in at 248 lb/ft at 5,200 rpm. Its compression ratio is 11.5:1
Kia's Sedona line is not only one of the cheapest cars in class, it is also a car that is very considerate of your kids. Each seat is equipped with a robust screen on the back for your passengers to distract themselves and leave you to man the road.
Best Family SUV: Mitsubishi Outlander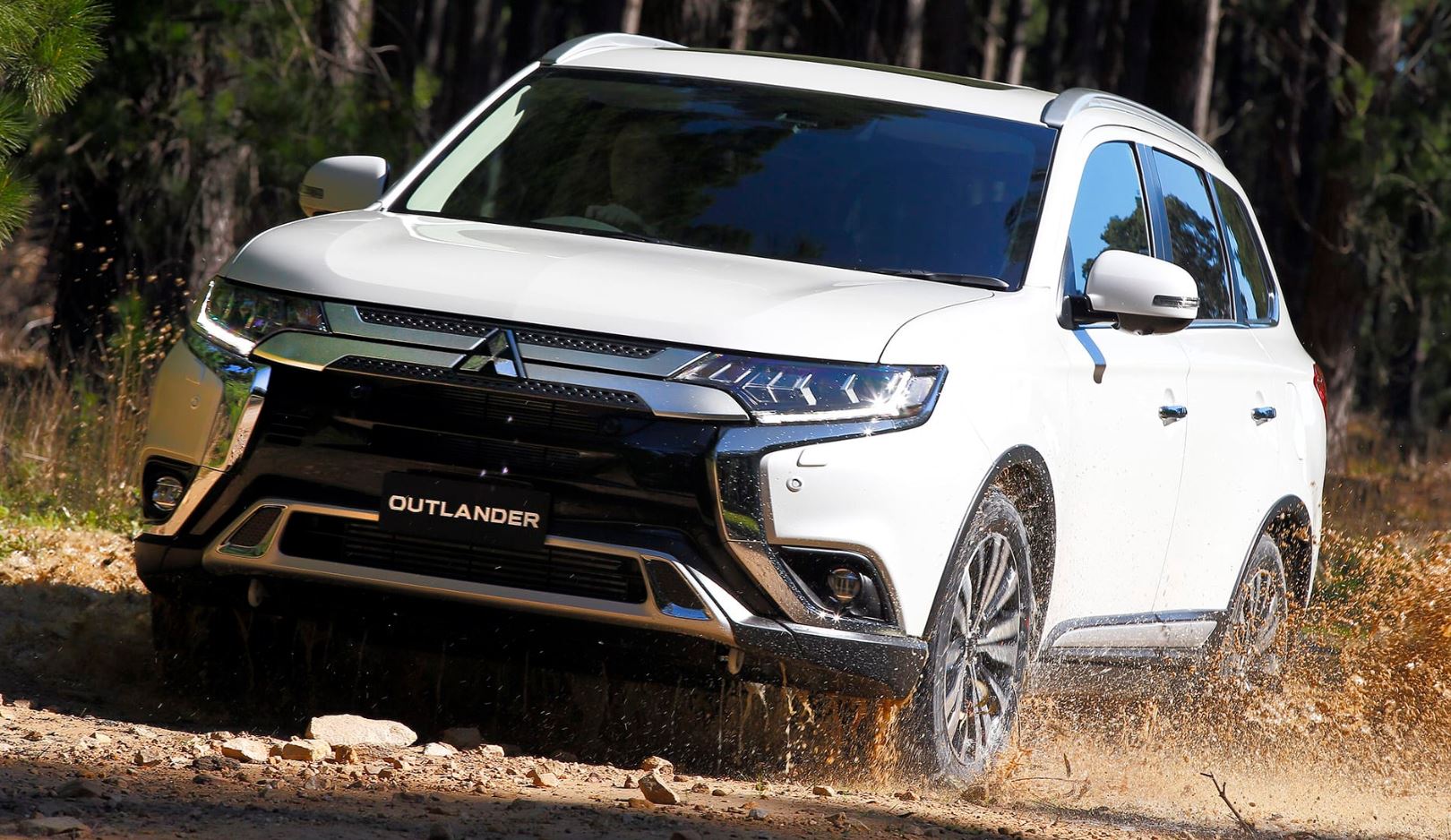 The cost for a new top-of-the-line 2020 Outlander is $23,900.
The Outlander offers a 7 seat interior and a satisfyingly rugged exterior. It has less horsepower than other competitors on the list, but makes up for it in affordability at the dealership, the garage, and the gas pump. This SUV has 27 – 33 mpg, making it a top ranking vehicle in its class.
The safety rating of the Outlander receives five stars overall. The NHTSA also rates it highly on long-term health factors such as head rest shape geometry. This car has a five star rollover rating. It is worth pointing out however, that it does not fare as well on the driver's seat rating, with four stars.
The Mitsubishi Outlander has about 220 hp, which is on the lower side, but perfectly fine for the average American family. This product line does offer diesel options which will save you even more at the pump.
Best Family Sedan: Volkswagen Passat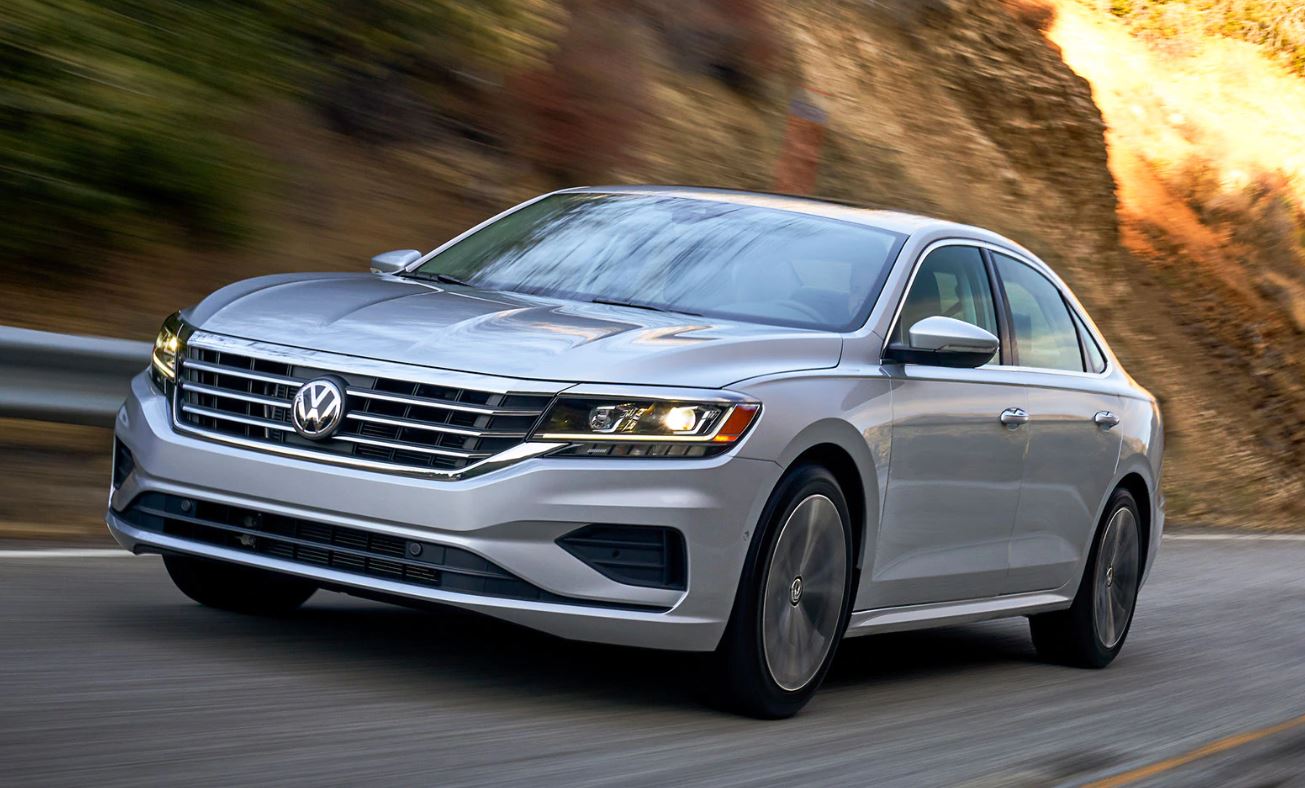 The cost for a new top-of-the-line 2020 Passat is $23,000.
You can easily find previously owned vehicles for $5,000. The Passat offers plenty of storage space and as well as a lofty roof that will give taller passengers much needed neck and shoulder relief. The Passat is without a doubt, one of those cars that looks a lot smaller than it actually is. Aside from comfort, room, and cost, it is first in its class for ease of driving. If you have teenage children who will soon be taking themselves to soccer practice, this is a great, safe, easy option.
The Passat delivers about 150 hp and fantastic mileage. The sedan's mpg hovers around 38 mpg. The newer models offer less engine volume, but more torque. The 2020 model only has 4 cylinders compared to the usual 6 cylinder that had been so ubiquitous the previous decade. The Passat is known for its handling.
Warranty for the Passat is also highly desirable. Companies like Olive.com offer VW extended warranty programs that will keep you covered until the next global plague.
Conclusion
When buying a car on a budget, you can't have it all.
For example, being on the road implies a risk. You, as a responsible parent, want to minimize that risk for yourself and your family. One of the most common causes of accidents is backseat distractions. Now you could get a van like the Kia Sorento, that comes with in-car entertainment. But it could weigh on your budget.
If you are looking for affordability, you, the family man, might need to make the choice between a car that provides entertainment or one with a tip top safety rating. Or else, the sacrifice could be between looks and torque; or handling and storage space.
Any way you cut it, it is up to you to decide what works best for your situation.