Back in the day, building a car body out of wood would not have been a thing out of the ordinary.
Today, however, I can think of only one car maker that still uses wood to build body panels, and that car maker is not Toyota.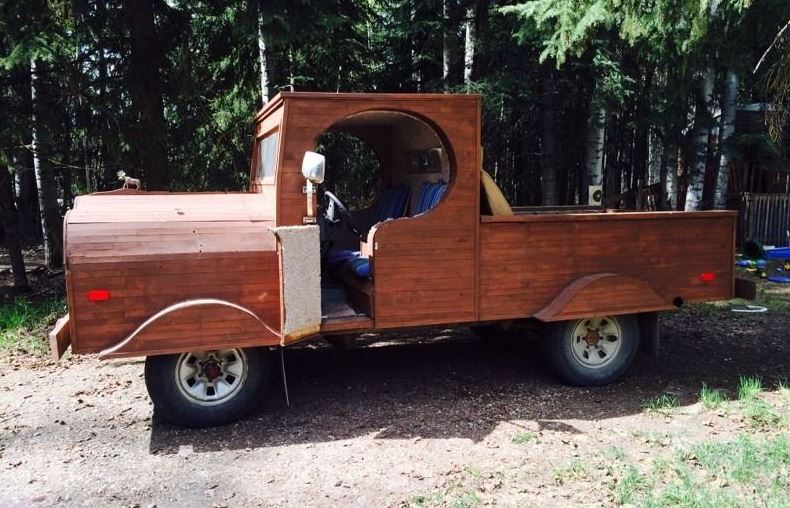 So then, this wooden body Toyota must be the work of a private citizen, right? Of course it is. As the story goes, the owner of the Toyota pickup truck managed to roll the vehicle at one time, almost completely trashing the original body. But instead of just scrapping the whole car, he decided to rebuild it himself.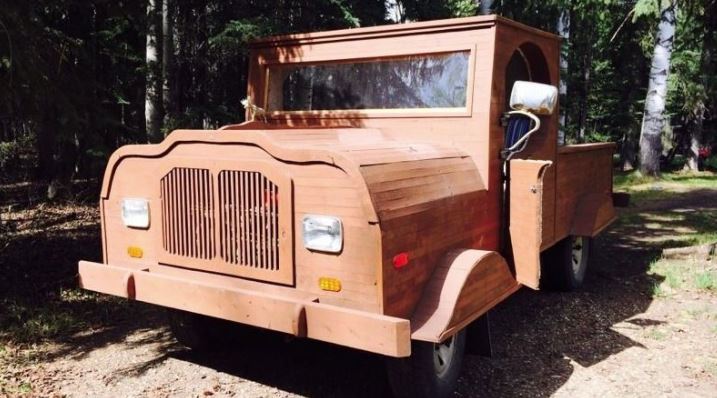 It took a lot of woodwork and some nine months to complete, but the result is… well, I am at a loss for words. If I'd have to call it something, I'd call it unique. It kind of reminds me of a car from the Wacky Races cartoon. While not street legal, the wooden Toyota pickup is functional and the owner even put it up for sale for $3.000.