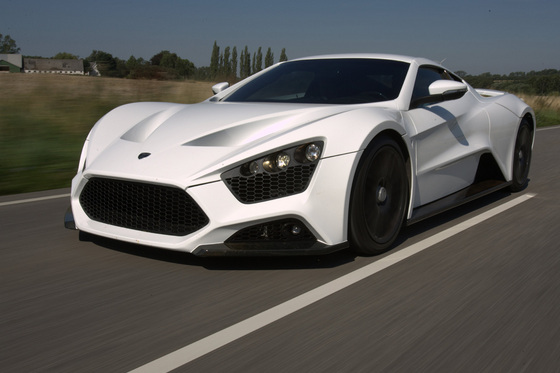 We have here a supercar called Zenvo ST1 which is capable to smash the competition when it comes to speed. First this project was "put on wheels" in 2004 by a group of ingenious and ambitious engineers from Zenvo Automotive and they said that the first copies should have appeared in 2009, pretty optimistic what can I say.
If you study the pictures better you will notice that this Zenvo ST1 kind of looks like an Audi R8 and Nissan GT-R combined and a few other details from Lamborghini Reventon. But wait because we didn't get to the interesting part yet, the true amazing thing is under the hood, I'm talking about that V8 bi-turbo engine at 7 liter capacity being able to develop an amount of 1.104 horsepower.
Up to this point you are aware of the power of this Zenvo ST1 but let's see more numbers. This monster goes from 0 to 100 km/h in just 3.2 seconds and the maximum speed is no less than 375 km/h which is very impressive but not as impressive like Bugatti Veryron.